How To Fix Halo Infinite's Blue Screen Error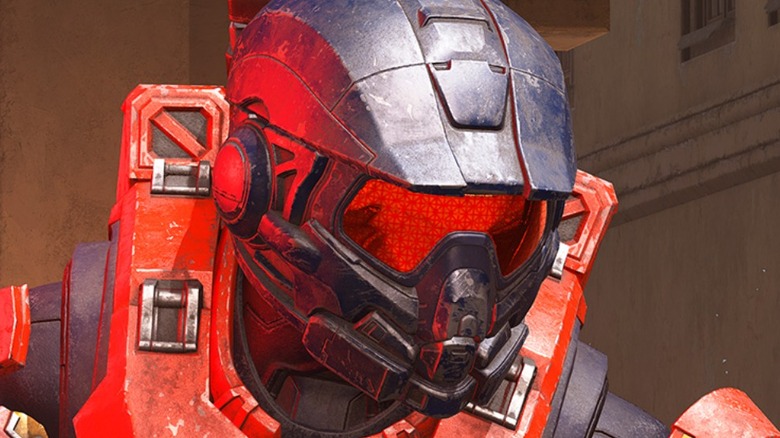 After a surprise release of the "Halo Infinite" multiplayer mode shortly before the full game's official arrival, eager fans are now experiencing a jarring error that's stopping their progress. No, the problem is nowhere near as torturous as the infamous red ring of death that plagued many Xbox 360s in their time, but it's frustrating all the same.
Advertisement
Several players reported experiencing an infinite blue screen when trying to open "Halo Infinite." After booting up the game, the screen would turn blue and — well, that's it, really. The blue screen remained there until turning the system off.
The official "Halo" support account tweeted about the issue, writing, "Please be patient, Spartans! We're aware of an issue where players are hitting a blue screen upon trying to launch #HaloInfinite." The account reminded players that the "Halo Infinite" multiplayer mode is technically still in Beta, meaning that there are bound to be some kinks to work out. Shortly after the initial post, the support account responded with one of the most simple solutions gamers could think of.
Advertisement
An easy fix for Halo Infinite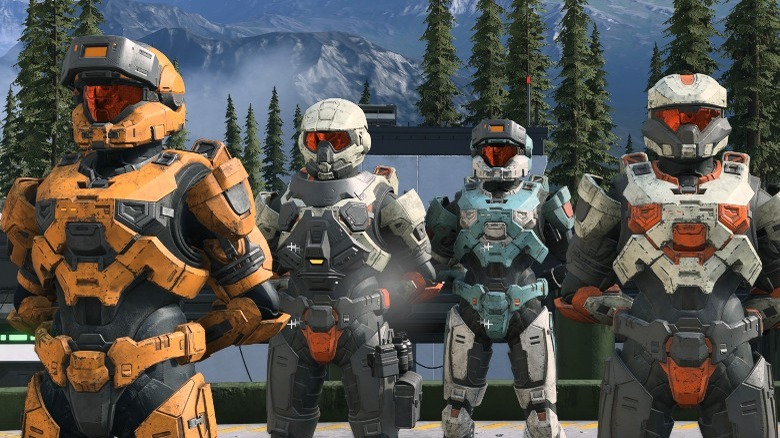 The "Halo" support account explained to gamers that if they're having trouble with the neverending blue screen of death, they should probably just turn the game off and back on again. The account tweeted, "If you're still experiencing an issue downloading the game, please restart console or Xbox app on PC." If that doesn't work, players need to file a ticket with "Halo" support.
Advertisement
It seems that the error is due in part to the massive amount of gamers attempting to log on to the "Halo" servers. On Steam alone, over 270,000 concurrent players battled it out in multiplayer not even 24 hours after the game's release.
In a blog post celebrating the release of the "Halo Infinite" multiplayer, developers announced that the first season of the game's battle pass will now extend into May 2022, and that players who logged in to the multiplayer within its first week could receive "Halo" anniversary-themed cosmetics for their Spartans. While some streamers remain worried about "Halo Infinite," it's clear that fans feel only excitement about the new release.