Another Activision Studio Head Stepped Down During Investigation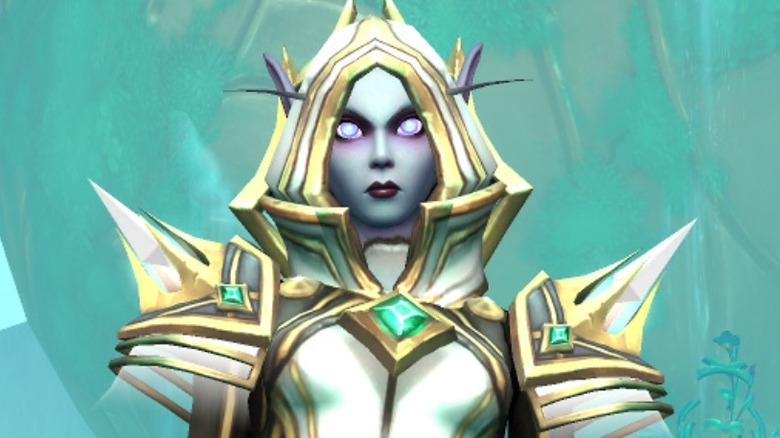 Sergei Elagin/Shutterstock
In what may be the shadiest moment in its already shady history, Activision Blizzard has been embroiled in a lawsuit throughout 2021 in regards to allegations regarding sexual harassment in the workplace and promoting an overall toxic culture. The trouble didn't stop there either as the lawsuits against Activision continued to pile up over the summer. Of the current suits against Activision Blizzard, two of them are at the forefront — one stemming from a complaint from the California Department of Fair Employment and Housing (DFEH), and another suit on behalf of the Equal Employment Opportunity Commission (EEOC).
Last month, Activision's legal issues got even more complicated following an agreed $18 million settlement agreement with the EEOC. The DFEH attempted to block this settlement from going through, with its rationale being that it would hurt its own case against Activision. Following this development, Activision Blizzard requested a pause on court proceedings, citing a "conflict of interest" on the part of the DFEH. Despite things being at an apparent standstill in the courts, allegations of harassment have continued to pour in, and a recent report from the Wall Street Journal seems to have caused one high-ranking Activision executive to step down in response.
Treyarch co-studio head Dan Bunting has left the company following increased reports of sexual harassment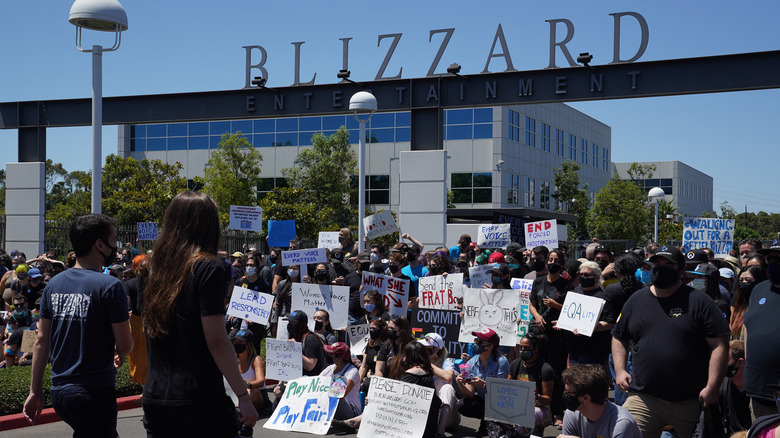 Bloomberg/Getty Images
An article from Wall Street Journal alleges that an internal probe found Treyarch co-studio head and 18-year company veteran Dan Bunting guilty of having harassed a female employee in 2017, it was recommended by Activision's HR department that Bunting be fired. The article claimed an Activision spokesperson revealed that company CEO Bobby Kotick blocked Bunting's termination, instead electing to send the Treyarch higher-up to counseling. The official statement reads, "After considering potential actions in light of that investigation, the company elected not to terminate Mr. Bunting, but instead to impose other disciplinary measures." Despite being allowed to stay at the company, Bunting allegedly resigned after the Wall Street Journal continued to dig into the allegations against him, according to VGC.
In light of these new details, many have called for Kotick's resignation as CEO of Activision Blizzard. A Better ABK — a collection of Activision Blizzard employees — organized a company walkout in response to the details that surfaced. "We have instituted our own Zero Tolerance Policy," the official statement reads. "We will not be silenced until Bobby Kotick has been replaced as CEO, and continue to hold our original demand for Third-Party review by an employee-chosen source. We are staging a Walkout today. We welcome you to join us."