Leaks Point To Unexpected Classic PlayStation Remake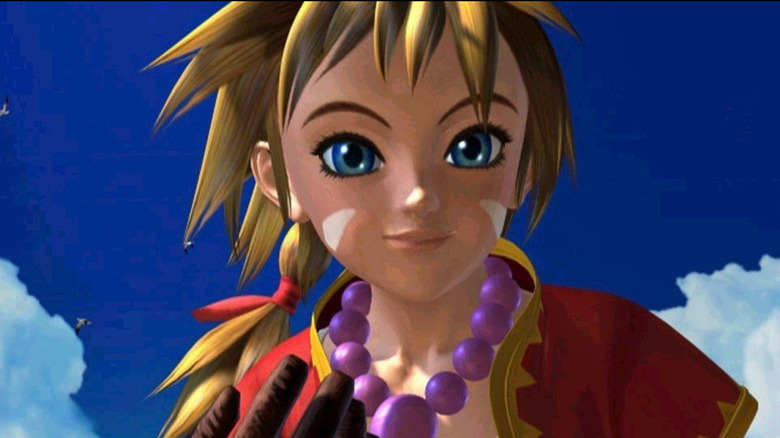 Last month fans got excited when a transcript of an interview between an Irish radio station and the folk musician Éabha McMahon, known as Ava, appeared on ResetEra. The dialogue between WLR FM and Ava seemed to confirm PlayStation was set to announce the remake of "a big game" in December. Now leaks and other evidence have helped hone in on the mystery remake and point to a beloved Square Enix classic. All indications point to "Chrono Cross" as the "big game" seeing a remake treatment (per VGC), but some fans have already started to question why remake efforts aren't going into the title's predecessor "Chrono Trigger."
Advertisement
When gamers began trying to piece together Ava's information to discover what the new title could be, they didn't realize the answer had already been leaked a month before. In September, Nvidia confirmed a massive list of titles thought to one day appear on Nvidia GeForce Now was legit, but couldn't speculate whether any of the titles on the list would actually release. Among the titles listed was "Chrono Cross," but it appears no one's put everything together until now. 
XboxEra podcast co-founder Nick Baker shared his thoughts on the project during a recent episode, saying he was also aware of its existence and heard the "Chrono Cross" remake wouldn't be exclusive to PlayStation. While all the available evidence points towards "Chrono Cross" as the mystery remake, players have started pondering whether it's one they wanted.
Advertisement
How Do Players Feel About A Chrono Cross Remake?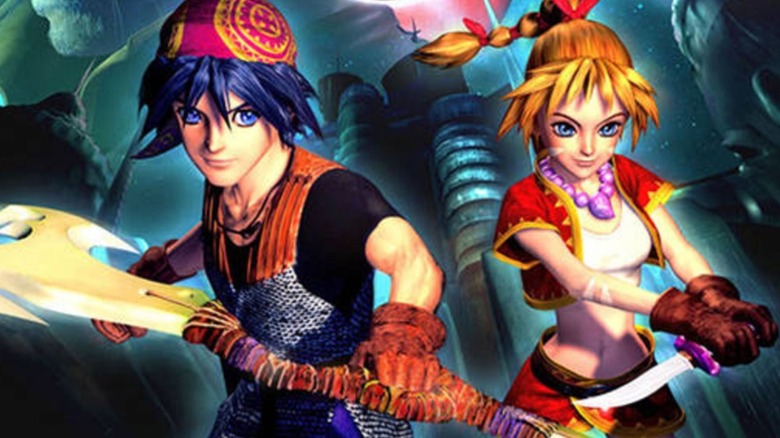 Though "Chrono Cross" is an indirect sequel to "Chrono Trigger," characters and plot elements from "Chrono Trigger" help shape the narrative in "Chrono Cross." On top of that, "Chrono Trigger" is widely regarded as one of the best RPGs of all time, prompting some to wonder whether "Chrono Cross" is really that "big" of a title when compared to its forerunner. In fact, many people still don't quite understand it. 
Advertisement
In reaction to a Gamespot tweet reporting on this development, commenters have shown a mix of genuine excitement and frustration. One comment read, "Uh, NOBODY asked for this. Meanwhile a Chrono Trigger remake would have been a megaton. Huge whiff." While only a few more down someone said, "OMG, I hope this is true. One of my all time favs. Still have my ps1 copy after all these years." Players seem divisively split on whether a "Chrono Cross" remake is good news to them.
The title clearly represents a favorite gaming experience for some, and those speaking out against it do so because they feel "Chrono Trigger" is a more deserving title. Both reactions stem from a deep love for the franchise regardless of how someone sees the situation. Fans shouldn't have to wait long to hear a confirmation one way or the other, as long as the rumored December announcement holds true.
Advertisement