Mortal Kombat Fan Project Starts Petition To Become The Real Deal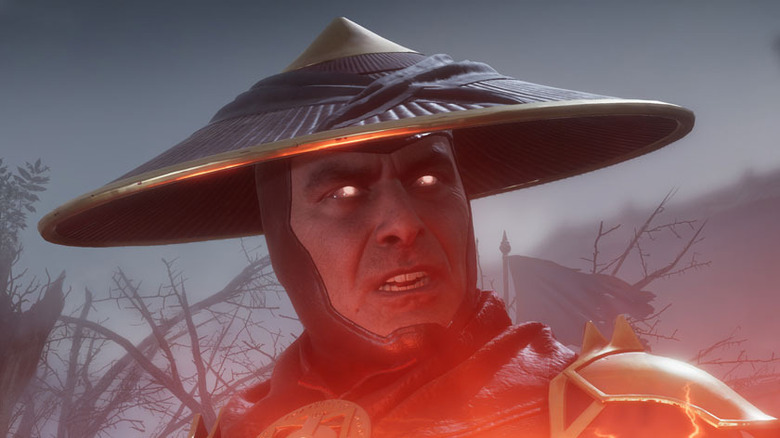 "Mortal Kombat Trilogy" might finally receive an 4K remake thanks to indie developer Eyeballistic, which has gone so far as to start a Change.org petition to win over Warner Bros. with the idea. The team originally pitched the HD version of "Mortal Kombat Trilogy" back in 2016, and allegedly received the support of "Mortal Kombat" series co-creator Ed Boon. However, WB rejected it because it wasn't convinced a remaster would be worth the money spent on marketing. The parent company feared that the project wouldn't be capable of selling over 100,000 copies. 
Advertisement
Originally released in 1996, "Mortal Kombat Trilogy" isn't a trilogy in the traditional sense. It's actually an updated version of "Mortal Kombat 3" with all the characters from "Mortal Kombat 1," "Mortal Kombat 2," "Mortal Kombat 3," and "Ultimate Mortal Kombat 3" added in. This mashup is considered a classic among long-time fans but old enough that many feel it deserves a remake of some kind. Eyeballistic hopes to pitch the idea again for the series' 30th anniversary in 2022, but only after reaching at least 100,000 signatures — the minimum number of units WB reportedly would hope to sell. Here's what fans can expect from the remake if it gets the go-ahead.
Eyballistic's Mortal Kombat Trilogy
Eyeballistic plans to utilize Unreal Engine 5 to recreate every stage, character, and interaction from the original "Mortal Kombat Trilogy" in 4K resolution at 60 frames per second. Aside from graphics, the game's music will also be upgraded to "modern cinematic" quality by re-recording it all with "real intruments." Eyeballistic also claims it'll be able to use Epic Online Services to support crossplay between platforms and implement rollback netcode, meaning there would be next to no lag for competitive online matches. 
Advertisement
"We're confident that we could make a game that would be welcomed by the FGC tournament scene including ComboBreaker and Evo," the studio wrote in its petition. If picked up by Warner Bros. games, the studio hopes to release the remake on PC, Nintendo Switch, PlayStation 5, and Xbox Series X.
Over 3,000 supporters have signed the Change.org petition since the campaign launched two months ago, and it looks as though the fans are just as passionate about this project as Eyeballistic is. "WB are wrong if they don't believe the remake will sell 100,000 units," one commenter wrote. "I'm sure ['Mortal Kombat Trilogy'] could sell several million copies or more. 'MK' fans, old and new, would buy the remastered 'MK' trilogy more than 'MK11.'"
Advertisement