TimTheTatman Reveals His Thoughts On Ludwig Leaving Twitch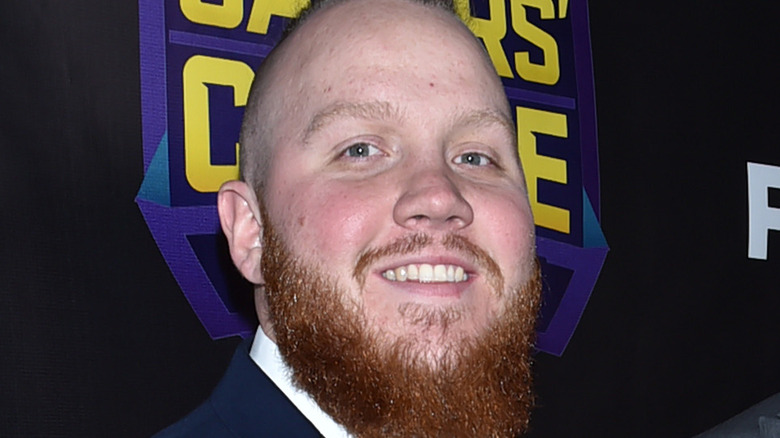 Michael Bezjian/Getty Images
In the past few months, streamers have been making big moves between platforms, signing new contracts and making their new homes elsewhere on the internet. Recent comments from superstar streamer TimTheTatman may indicate that many of these streamers are encountering the same issues, at least when it comes to content creators parting ways with Twitch.  
Advertisement
TimTheTatman was one of the biggest names to leave Twitch behind in recent months, and his YouTube contract announcement had the internet going wild back in September. Just a few days ago, Ludwig Ahren, one of Twitch's biggest streamers, also switched to YouTube, explaining the real reason he left Twitch to his fans in a YouTube upload. 
Ludwig had a few reasons for leaving Twitch, and it mostly centered around the fact that he didn't feel appreciated by the platform. According to the streamer, the Amazon-owned site let him leave without a fight, whereas YouTube Gaming consistently fought for Ludwig to make the move to an exclusive contract. Additionally, Ludwig wanted to be able to create content that wasn't just streaming, and YouTube made that an easier proposition.
Advertisement
After being prompted by fans during a stream on Nov. 30, TimTheTatman decided to chime in on Ludwig's move from Twitch to YouTube. After watching a portion of Ludwig's video, TimTheTatman was hesitant to say anything at first. However, Tim related to feeling unloved by Twitch after spending years streaming on the platform. However, it seems that Tim wasn't completely bummed out by Ludwig's story, as he plenty of nice things to say about his fellow streamer's move to YouTube.
TimTheTatman is glad to see Ludwig on YouTube
On more than one occasion during his Nov. 30 stream, TimTheTatman expressed how excited he was to see Ludwig come to YouTube. He reiterated this by explaining that he's excited to see that YouTube is "hungry" for more and that he'd be glad to help Ludwig if he could. YouTube was already looking better than Twitch, and Ludwig's move made it look even better. In fact, TimTheTatman seemed to hint that even greater things were on the way to YouTube in the near future, which the streamer is "excited to see." 
Advertisement
As more and more streamers have become disillusioned with Twitch, Ludwig and Tim's stories are becoming rather common, even among people who are currently signed to the Amazon-owned platform. Just this week, Disguised Toast — a popular streamer who recently signed a new contract with Twitch — is already advising new streamers to stay away from Twitch.