The Real Reason YouTube Looks Better Than Twitch Right Now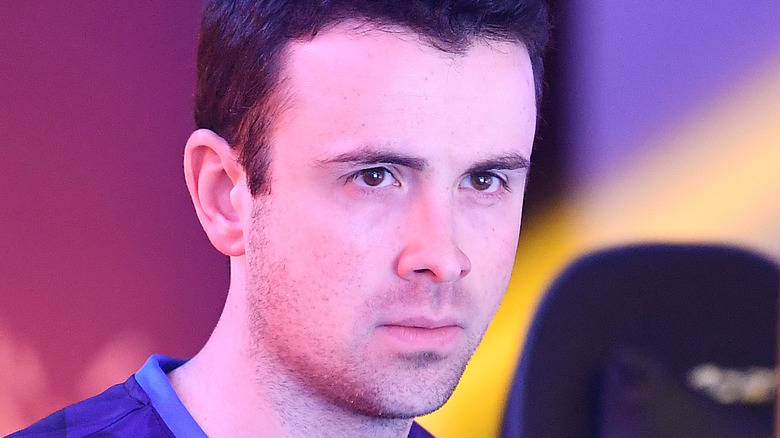 Robert Reiners/Getty Images
Some of Twitch's biggest streaming stars have recently moved to YouTube, and it didn't take fans long to raise questions about why. Benjamin "DrLupo" Lupo leaving Twitch kick off the migration between the platforms. Then, Tim "TimTheTatman" Betar made his own YouTube announcement. The streamers have both mentioned a desire to spend more time with family as major reasons for the move. Now, some sources have suggested Twitch's shady side may have also reared its head during contract negotiations, making the moves even more of a necessity. 
Advertisement
The Washington Post spoke with a number of streamers and former Twitch staffers, who informed the outlet that the latest Twitch contracts offered creators less for their work than in previous years. Specifically, sources claimed that the company "lowballed" DrLupo's contract when compared to the more lucrative one he received after Tyler "Ninja" Blevins and Michael "Shroud" Grzesiek left for the now-defunct Mixer. It's unclear what amount DrLupo was offered from Twitch, just that YouTube's offer was likely more attractive.
Attorney Ryan Morrison told The Post that Twitch isn't offering as many exclusive contracts as it once was. Morrison clarified, "That is not to say there are not some very lucrative and amazing deals coming down the pipes still, but it's not where it once was."
Advertisement
In other words, YouTube looks better than Twitch in terms of pay. However, that raises the question of why Twitch is paying less in the first place.
Why Twitch might be willing to pay less
The Washington Post's sources pointed out that Twitch's more lucrative offers came at a time when the future of platform was less certain. For example, Mixer seemed like it could evolve into a serious competitor for Twitch, which made Twitch more intent on holding onto its top talent. However, once Mixer folded, the streaming stars that had hopped onboard returned to their former platform. So, as sources said, it could be that Twitch was now "arguing from a place of confidence." 
Advertisement
Still, Twitch's recent business dealings could lead to competitive consequences. YouTube was already an arguably dangerous competitor before the recent exodus of big-time streamers. Last year, YouTube signed exclusive streaming deals with three of the biggest streaming stars: Lannan "LazarBeam" Eacott, Elliott "Muselk" Watkins and Rachell "Valkyrae" Hofstetter. These creators had over 21 million YouTube subscribers combined at the time of their signing (per The Washington Post), and have only grown in popularity since.
To its credit, Twitch still seems like a viable venue, depending on the creator. Dr Disrespect, who currently has a lawsuit pending against Twitch, claims that viewership on YouTube isn't as great as it could be on Twitch. On the other hand, creators like Nadeshot have given up their Twitch partnership to avoid legal complications and to allow them to co-stream on other platforms. Only time will tell if YouTube really outshines Twitch in the long run. In the meantime, it looks like YouTube is putting up the money to sway creators to its side.
Advertisement