Sony's Rumored Subscription Service Would Be A Game-Changer
PlayStation and Xbox have been longtime rivals, and the two have pushed each other to become stronger companies and offer the best options to their players. One feature that each company has had for years now is a subscription service. However, Xbox Game Pass has became significantly more popular in recent months, thanks to a steady stream of great games available for subscribers to play on launch day (if you're a subscriber.) Despite PlayStation having pretty good stats for its own subscription services, PlayStation Now and PlayStation Plus, its own free monthly games and streaming titles haven't always been super popular. However, a new rumor may show that the company is ready to up its game.
Anonymous sources close to Sony have informed Bloomberg that PlayStation plans to release a new kind of subscription service that's meant to directly combat Xbox Game Pass in Spring 2022. For now, the codename of the service has been reported to be "Spartacus."
The source said that PlayStation Plus and PlayStation now would be merged into a three-tiered subscription plan under Spartacus, and documentation received from Bloomberg allegedly confirmed this.
What PlayStation's Spartacus could look like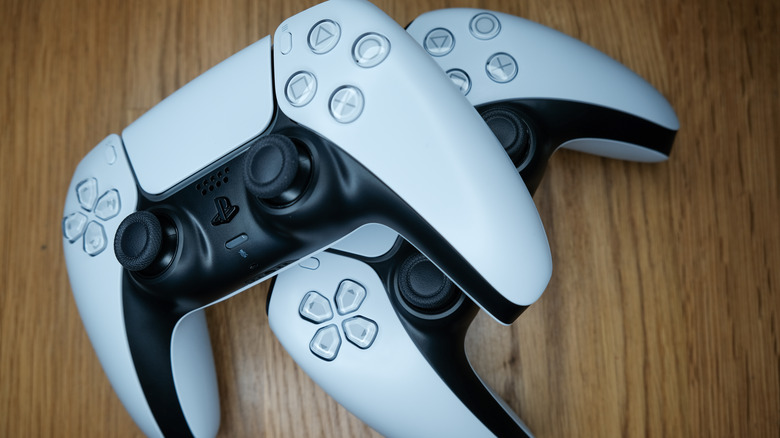 Pixls/Shutterstock
Documents sent to Bloomberg explained that the first tier in the service would essentially operate like PlayStation Plus as it is now. The second tier would give players access to a curated library of PS4 and PS5 games, although the PS5 games might come at a later date. At the third tier, subscribers would be able to stream games — including PS1, PS2, PS3, and PSP games — as well as access longer demos for upcoming games. Bloomberg also noted that Spartacus will likely be made available for both PS4 and PS5 at launch.
Around this time last year, Sony was making desperate moves to stay ahead of Xbox, and Sony Interactive Entertainment CEO Jim Ryan mentioned that there would be news to come about PlayStation's answers to Xbox's Game Pass. After months of waiting, it looks like PlayStation is finally poised to announce those plans — and Spartacus almost seems too good to be true. While there was a glitch that accidentally gave away free games on the PlayStation Store a little while back, a more competitive subscription service would arguably be much better.