The Real Reason Take-Two Is Suing This Game Of The Year Contender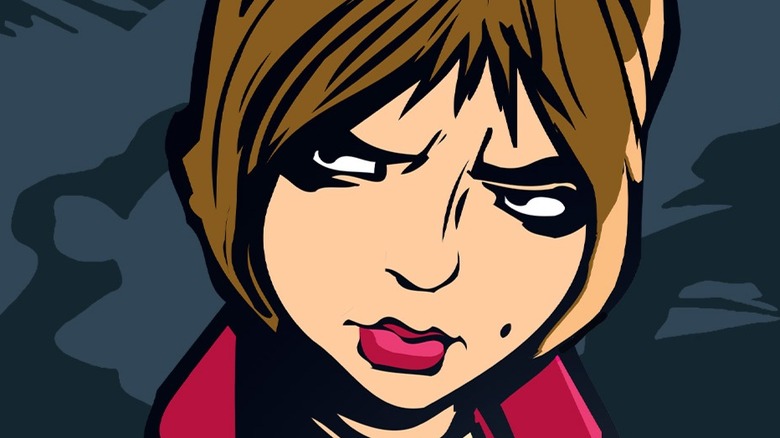 Update 12/10/2021: "It Takes Two" has been crowned Game of the Year by The Game Awards, drawing even more attention to the lawsuit.
Take-Two Interactive, the parent company for Rockstar and 2K, has filed a trademark dispute against Hazelight, the indie developer behind two-player action platformer "It Takes Two." Since "It Takes Two" is up for five Game Awards including Game of the Year, this controversial battle is smack dab in the spotlight. Hazelight is a comparably small indie company with just shy of 70 employees and three games on the market, including "Brothers," "A Way Out," and the game in question, "It Takes Two." So, why is the company behind AAA titles like "GTA," "NBA 2K22," and "Red Dead Redemption" going after a much smaller target?
Advertisement
Though the case may seem highly targeted, and though it does have real-world implications for "It Takes Two" developer Hazelight, it seems this is business as usual for Take-Two. The legal action against Hazelight is the latest part of Take-Two's history of aggressively going after companies for commonly-used words it claims as exclusive to the brand. According to official trademark records, Take-Two has previously served companies ranging from a swimwear brand, to a tattoo parlor, to a restaurant company for using the word "rockstar" in their names. It only makes sense, then, that the company would pursue another similarly-named product in its own field.
Take-Two first took action in the "It Takes Two" case by issuing a trademark claim against Hazelight over the game title in 2020. After many extensions, on March 30, 2021, Hazelight officially abandoned its trademark application, more than likely due to the action initiated by Take-Two Interactive. However, the story's not over yet.
Advertisement
Double Trouble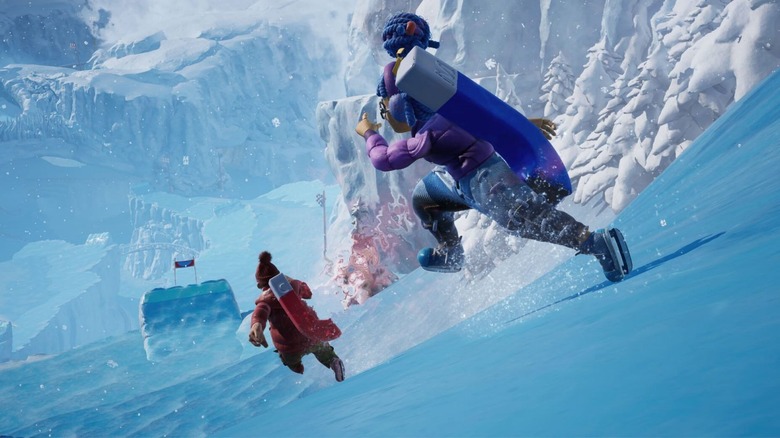 By the looks of things, Hazelight and "It Takes Two" aren't in immediate danger, but the situation is less than ideal. As shared by a Hazelight spokesperson in a statement to Eurogamer, the company "cannot comment on ongoing disputes," though it is "hopeful it will be resolved."
Advertisement
Offering his take on the situation, business analyst Mike Futter explained on Twitter that "The issue here is [Take-Two] objected to the trademark. They could still use the name, but so could anyone else without Hazelight being able to do anything about it." 
As lawyer Richard Hoeg shared on his Virtual Legality podcast, it appears as though Take-Two's strategy was meant to force Hazelight to back down, which is something the company has done a lot lately. "If you look at the Trial and Appeals Board, you can see that Take-Two as filed at least extension requests for 25 challenges in the last three months," explained Hoeg. He posited that Hazelight will likely "simply wind up going untrademarked and relying on copyright." 
Advertisement
At this point, it's unclear what Take-Two intends to accomplish through its claim against Hazelight, but it probably won't be the last time the publisher makes a move like this.