How To Unlock Spider-Man In Fortnite Chapter 3 - Season 1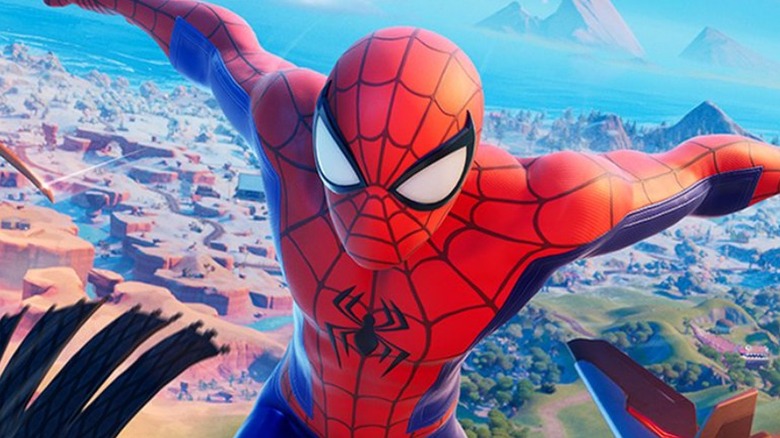 Say goodbye to "Fortnite" Chapter 2 and hello to Chapter 3, which brings with it a brand new map, new mechanics like sliding, and, of course, a new battle pass. While there's tons of new stuff in Chapter 3 to uncover, everyone only wants one thing, and that's pictures of Spider-Man. Or, in this case, Spider-Man skins in "Fortnite." Spider-Man is the big crossover character in Chapter 3 Season 1's battle pass, including the regular version of him, as well as a few variant costumes. Like in previous Chapters, players will need to work on their battle pass in order to unlock items and cosmetics.
Advertisement
Spider-Man isn't just a skin, either. The new map includes the Daily Bugle, the newspaper Spider-Man sometimes works at, as a point of interest for players to explore. Spider-Man's web shooters also appear in Chapter 3, letting any player that equips them swing around just like the web-head. Here's how to unlock Spider-Man and become the quippy hero for yourself.
Spider-Man is available in the final quarter of the Fortnite battle pass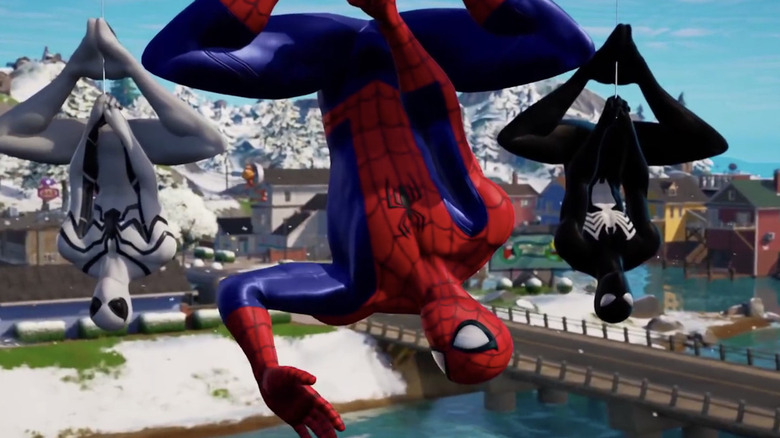 Those players who want to claim Spider-Man's skin for themselves in "Fortnite" will need to grind out XP by completing daily, seasonal, and milestone quests, in addition to earning XP from doing certain tasks during matches. Spider-Man is located late in the list of battle pass rewards. Since players can pick which items they unlock, there isn't a specific level where players will unlock Spider-Man, but you will need to get to at least level 80. Symbiote Suit Spider-Man is located in a higher tier of the battle pass, so players will need to reach about level 90 to unlock that.
Advertisement
Spider-Man's Future Foundation suit is available as a bonus reward, which unlocks after completing the main battle pass and unlocking all of its awards. Players will need to reach level 140 in order to unlock this version of Spider-Man. There are a few more bonus rewards that have yet to be revealed, so there could be more Spider-Man variants past level 140.