RIP Fortnite Chapter 2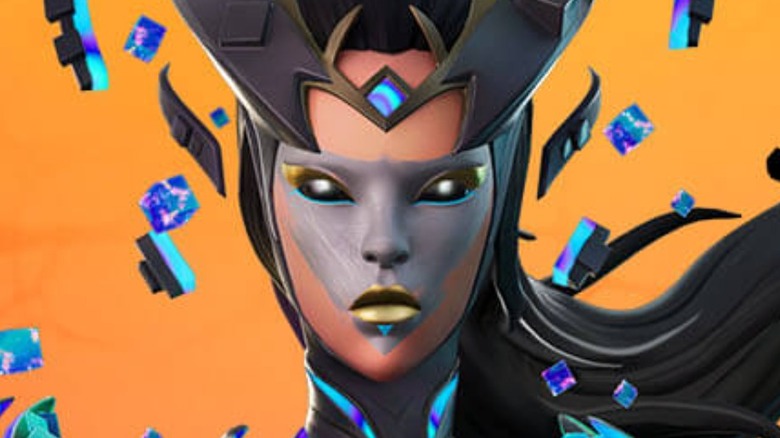 "Fortnite" Chapter Two has seen some great times. Since 2019, players have been able to play the game with a new map and even new features and there's been something for everyone throughout the seasons. However, it looks like Epic Games wants to shake things up. Chapter Two of "Fortnite" is coming to a close with "The End" — the next event in the game.
Advertisement
Epic Games announced "The End" on November 24, sharing a teaser trailer and some pretty important information. The teaser trailer showed the Cube Queen and a four-man squad walking into battle, but didn't reveal much else. An announcement post for "The End" called the Cube Queen "the ultimate destroyer of all reality" — a pretty fitting name for the ultimate bad guy of Chapter Two.
In the announcement post, Epic Games explained that "The End" will be a special one-time event that players will only be able to experience once, and Epic Games had a few tips for making the most out of the exclusive event.
Details on The End and how to make the most of it
"The End" will take place on December 4 at 4pm EST, and players will be able to log in 30 minutes prior to the event to listen to a playlist for the event and set the mood. Player parties will hold up to 16 people, so "Fortnite" fans can experience taking down the Cube Queen with plenty of friends.
Advertisement
The Epic Games announcement also pointed out that this event will end this season a day early and that any player who logs on before the event can claim 225,000 EXP to help compensate for the early ending. The post also told players to make sure and finish the Cube Queen's two quests, along with any other events since things will change once "The End" arrives.
That being said, fans don't know how things will change after "The End." While there wasn't any information given about what Chapter Three of "Fortnite" will look like, the event may hold some answers. Who knows — the entire "Fortnite" timeline may be altered soon.