Halo Infinite Easter Egg Roasts Its Own Developers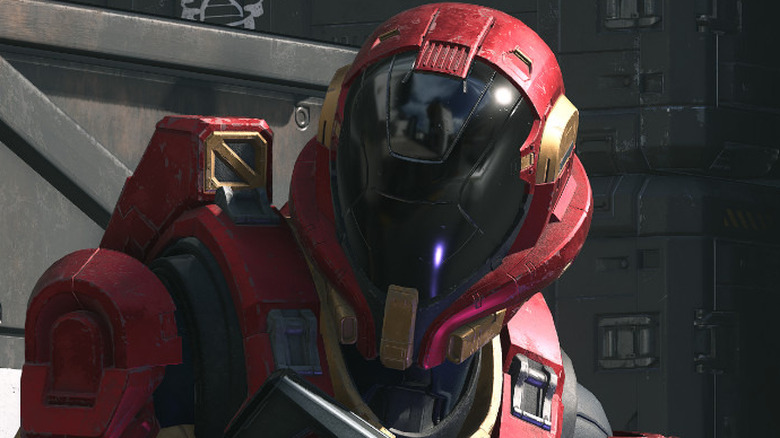 After some time with the "Halo Infinite" campaign, fans have found numerous easter eggs across Zeta Halo, including some Grunts talking smack about 343 Industries developers. Throughout the new open-world sections, there are a number activities that Master Chief can partake in, like destroying Banished propaganda towers. These towers pump out audio from one of the Banished grunts, usually trying to either motivate the Banished or demoralize the human forces.
Advertisement
According to a video on Twitter, one of the ways they try to demoralize humans is by mocking human names. "I was just going back through some dogtags plucked off your dead comrades and I gotta say, human names are just the dumbest sounding names in the galaxy. Easterling, McDonagh, Linde, Crocker — where'd you come up with that stupid crap? Go back in time and tell your parents to try harder," the grunt says. Another Twitter user identified that these last names all come from 343 Industries developers.
The employees referenced are narrative lead Joe McDonagh, franchise and narrative writer Jeff Easterling, lead narrative designer Aaron Linde, and associate creative director Paul Crocker. That's just the tip of the iceberg when it comes to easter eggs in "Halo Infinite," though.
Advertisement
Halo Infinite is filled with easter eggs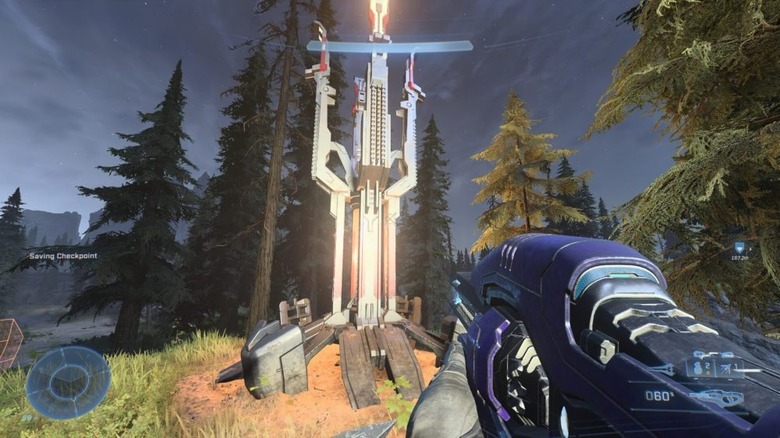 "Halo Infinite" isn't the first game to make fun of its developers in an easter egg. "The Last of Us Part 2" took some digs at members of its development team through in-game playing cards, although that easter egg included mild references to crunch, so maybe they weren't so lighthearted after all. There are tons of other easter eggs in "Halo Infinite" including some that are just odd, like a giant sandwich hidden in a cave on Zeta Halo. The sandwich has a bunch of grunts posed around it like they are worshipping it, although the purpose of the sandwich is unclear.
Advertisement
There is also a reference to "Craig," the Brute model that everyone mocked after the infamous 2020 "Halo Infinite" campaign demo. Craig has since become a rockstar, with posters for his tour located around the map and a concert venue setup also hidden somewhere on the map. As players continue to investigate every single inch of the "Halo Infinite" campaign map, there will likely be more easter eggs to discover. For anyone that hasn't jumped in, "Halo Infinite" received very positive reviews from critics, so it's worth at least checking it out. Unfortunately, anyone looking to play campaign co-op will need to wait until at least May.