The Shocking Reason Final Fantasy 14 Was Pulled From Shelves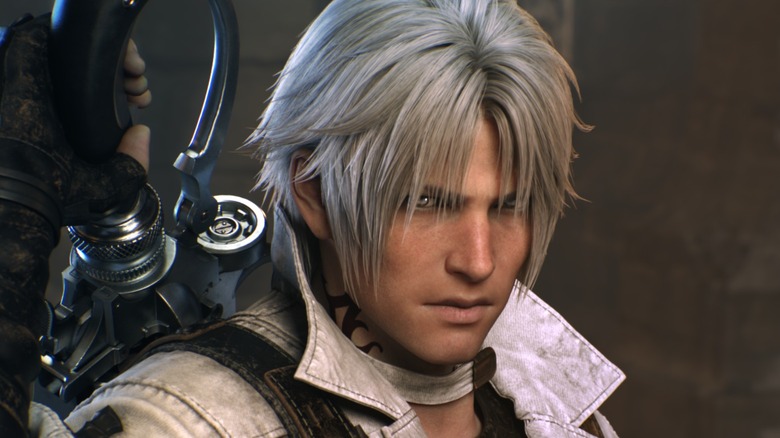 "Final Fantasy 14" is one of the most beloved MMORPGs available, and it's only gotten better since its absolutely terrible start. There are plenty of reasons that make the game still worth playing in 2021, and in fact, the community is just as wholesome and welcoming as ever. It's not uncommon to see grand gestures like players paying tribute to legends that influenced the game. However, Square Enix has recently had to pull the hit game from shelves — both digital and physical — because of overcrowded servers after the release of its "Endwalker" expansion.
Advertisement
The servers have been filled to the point that Square Enix addressed the problem in an official statement on Dec. 15, suspending sales of the game and gifting players 21 days of game time to make up for the problems logging in during peak hours. Square Enix also announced that it put a stop to most advertisements. The statement — coming directly from game director Naoki Yoshida — brought up several issues that the company didn't have solutions for. However, Square Enix wanted to acknowledge the server problems and express regret for not being able to fix them. Some of these things included login issues that couldn't be patched out early and player frustration over "World First races and first week progression" in the midst of crowded servers.
Advertisement
While the decision to temporarily cease sales of the game sounds shocking, this isn't the first time that Square Enix has pulled "Final Fantasy 14" from shelves because of player congestion.
Player congestion is a plague for "Final Fantasy 14"
Back in July of this year, Square Enix temporarily stopped the sale of "Final Fantasy 14" for the same reason according to a Reddit thread. Many players were frustrated back then that servers were struggling, but others expressed optimism at the sight of new players.
Advertisement
Square Enix explained why servers were still having problems in its Dec. 15 response. Apparently, the company has done everything it can to try and create new servers. Issues related to the semiconductor shortage that also affected PlayStation 5 sales were part of the challenge, and Square Enix pointed out that it couldn't even get the necessary parts despite investing more money than usual. Square Enix also added that there should be more news and a "roadmap" for additional servers by January 2022.
While there were legitimate frustrations with the player congestion, some players took it in stride and made jokes about it. One Reddit thread jokingly asked every "computer part hoarder" to round up parts to send to Square Enix so it can make more servers.
Advertisement
There was no date given for when fans can expect to be able to buy the game again, but players should expect more news soon.