MultiVersus Teases Fighters You Won't Be Expecting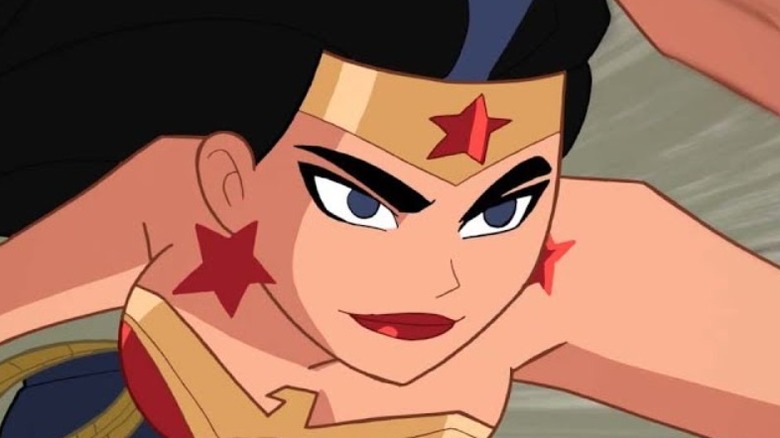 Warner Bros. Animation/Cartoon Network
WB Games and Player First Games recently announced "Multiversus," a "Super Smash Bros." style platform fighting game featuring a variety of characters from various Warner Bros. properties. This includes ultra instinct Shaggy, who will finally get to shine in a canonical fighting game, where he could potentially fight Batman, Superman, and Bugs Bunny in an epic showdown. "Multiversus" initially appeared to be a Warner Bros. property based game, since it is being published by the company and features exclusive IP. However, in a developer Q & A, developers confirmed that third party properties could be present as well.
Advertisement
In response to a question about guest characters in "Multiversus" on Discord (shared via Twitter), one of the game's developers — who went by PFG Veigar on Discord –responded, "Yes, anything is possible. There's a reason we didn't name the game WB Brawlers." In the same Q & A (shared via YouTube) the same developer said that, "we have some high-level goals for the overall roster but anyone from anywhere is possible." The developer also teased that "side characters" from properties like "Adventure Time" would be playable in the game as well, although they couldn't share more information at time. While it seems as though "Multiversus" is currently set focus on Warner Bros. properties, the developers have their eyes set on "Fortnite" levels of crossovers, pulling characters from any fictional property they can get permission for.
Advertisement
Other tidbits from the Multiversus developers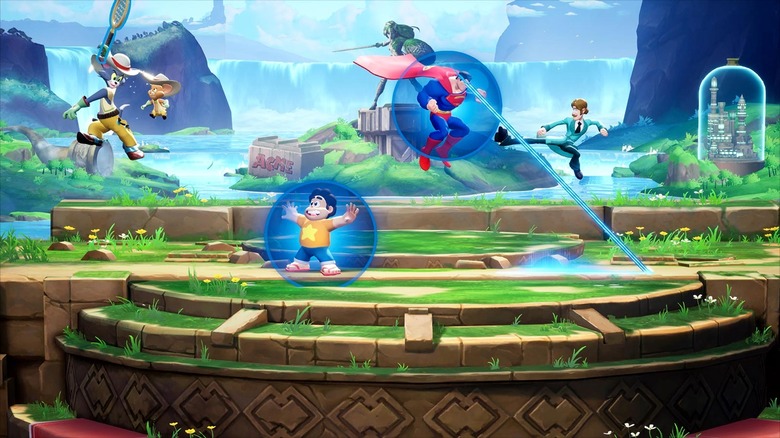 While not a ton of information is actually known about "Multiversus" besides the limited roster that has been revealed and its 2022 release window, Player First Games seems eager to talk about the development process and the game itself. During the same Discord Q & A (detailed on YouTube), the developer from Player First Games talked about the difficulty of including "transformation characters" like Beast Boy from DC Comics or Ben 10 from "Ben 10." They said the difficulty lies in doing modeling and animations for each transformation. However, they also said they wouldn't want to include these characters without being able to "110% fulfill the fantasy."
Advertisement
The developer also stated that players can expect to see much more of the game when it launches into early access in 2022, but that the development team is currently working on something to share with fans in the coming weeks. The developer did not say what that project was, exactly, but people should see it "in the next week or two." It should be exciting for fans to know that Shaggy might not just take on WB characters, but characters from any property out there.