PT Is Scarier Than Ever In This New Mod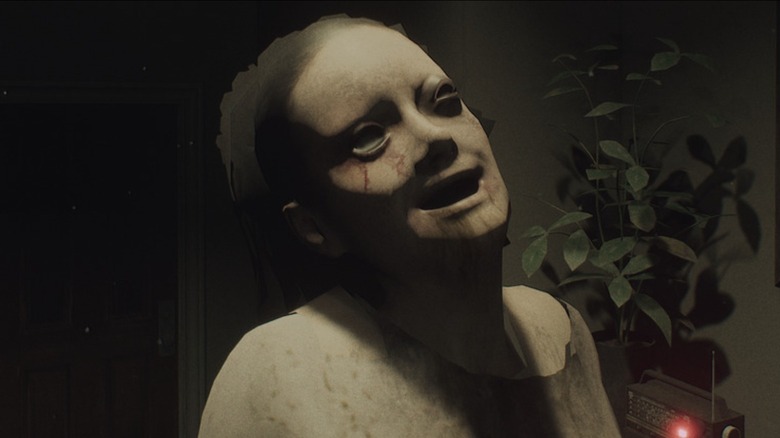 Even though "P.T." — a "playable teaser" from the mind of Hideo Kojima — never realized its potential as a full-length game, players have been enjoying it for years. Kojima's "Silent Hills," starring "Walking Dead" cast member Norman Reedus, was ultimately canceled, but "P.T." remains as a taste of what a new Kojima-helmed "Silent Hill" game could have been. Since its release, fans have examined every inch of "P.T.," hacking the title to reveal its outside world and display the gorgeous visuals lurking outside of that oppressive hallway. New players can't access "P.T." through normal means, however, as the title was removed from online storefronts years ago. Those with a copy of "P.T." downloaded onto their PS4 might even be sitting on a potential gold mine. Now, one fan is trying to bring "P.T." to its scariest platform yet: the Oculus Quest.
Advertisement
Redditor Robyer1 posted that they had made a version of "P.T." playable in Meta/Oculus Quest as a Custom VR Home where players can walk through the disturbing hallway and explore the bathroom featured in the playable teaser. Needless to say, fans went wild, expressing their thoughts on featuring the "P.T." hallway as a custom space in virtual reality.
Redditors wanted more...and less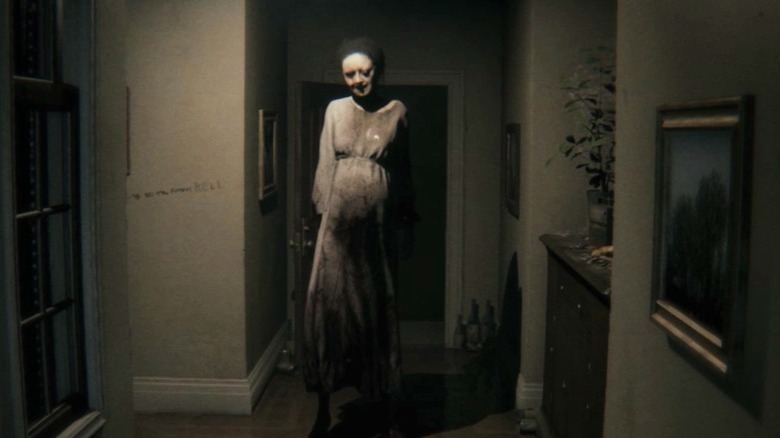 Robyer1 included a short video in their post, showing the expertly rendered environment. Players that want to see the "P.T." world in VR for themselves will need to download the program through Sidequest, then set the "P.T." hallway to be a home environment, which they can then visit upon startup. While players can't do much more besides walk around the hallway, being in the classic "P.T." setting is enough to scare many gamers. Of course, the "ambient sounds and timed events" don't do anything to assuage that fear.
Advertisement
Commenters were immediately apprehensive of and delighted by Robyer1's creation. One commenter suggested that Robyer1 craft a "Silent Hill" museum, where players can view different artifacts and details from different titles. While the commenter admitted that creating such a thing would be "thankless," Robyer1 didn't seem opposed to the idea.
Other players simply said that they didn't want to revisit "P.T." because it's too scary. Even though Robyer1's home environment is technically impressive, "P.T." remains frightening for many players, even after all these years.
It's unclear when — or if — gamers will get another "Silent Hill" game, but it appears that Kojima is working on a new project, as hinted on his Instagram account. As with all things Kojima, players will know when the time is right.
Advertisement