Dishonored 3: When Will We Get A Sequel?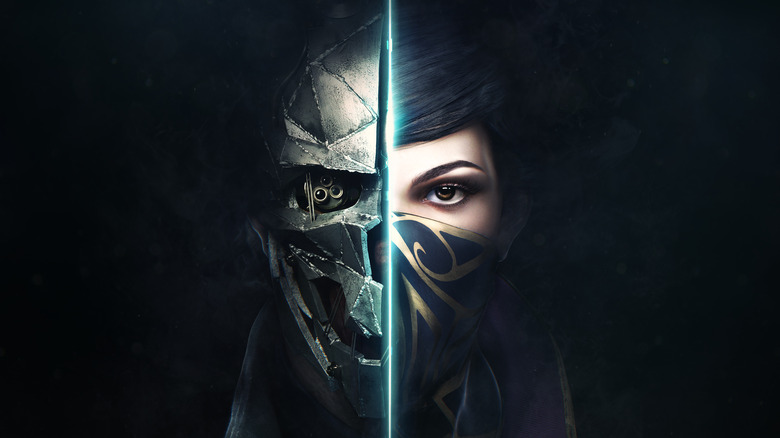 Arkane Studios' "Dishonored" puts the players in the shoes of royal guard Corvo Attano, who has been accused of assassinating his beloved Empress Jessamine Kaldwin. A resistance group who wants to instate Princess Emily, Jessamine's daughter, on the throne breaks him out of captivity and enlists his help. Attano then proceeds on a mission to avenge the empress using supernatural powers from a being called "the Outsider" to assassinate (or bloodlessly incapacitate) his enemies. In short, he works as a superpowered assassin for the resistance. 
That's where "Dishonored" starts. "Death of the Outsider," the "Dishonored 2" DLC that released in 2017, wraps up the entire arc. Arkane lead designer Ricardo Bare told VG247 at Quakecon 2018 that the series was "resting" after the DLC's release. "I can't say definitively what might happen down the road, anything could happen, but [Dishonored] is resting for now," Bare said. "As far as pure immersive sims go, I don't know if we're going to continue to make like carbon copy – this qualifies as an immersive sim and it's the only thing we're ever going to make."
"Dishonored" co-director Dinga Bakaba later clarified to IGN that the statement was blown out of proportion; the series wasn't put on hold. There just wasn't a sequel or new installment in the works at the time. Still, several years have passed, and fans are wondering if plans have changed.
Will there be a Dishonored 3?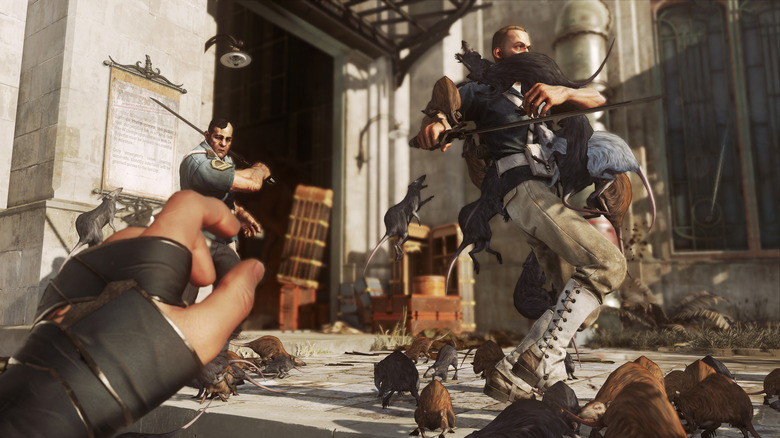 Right now, Arkane hasn't confirmed any plans to make a "Dishonored 3," and it's unclear if "Dishonored 3" even exists. Dinga Bakaba confirmed that "Dishonored 2" expansion "Death of the Outsider" would wrap up the "Dishonored" story arc between the first and second game. He also told IGN in 2020 that "Dishonored" is "complete." 
"We had a story to tell about the Kaldwins and the Outsider, and that story is over," he said. "So, whatever happens, that Dishonored is complete. This is the best, and most honest answer we can give but, in any case, I don't think we will be revisiting that [the Kaldwin storyline]."
So, while a new "Dishonored" game isn't completely off the table, Bakaba and Arkane Studios' Creative Director Harvey Smith (via IGN) made it clear that a hypothetical "Dishonored 3" would feature a new cast of characters and separate storyline, if it were to happen.
Those interested in "Dishonored" can still find it on Steam for PC, PlayStation 3, and Xbox 360. Meanwhile, "Dishonored 2" is available on PC, PlayStation 4, and Xbox One. Some players had a problem with the terrible PC port for "Dishonored 2," but it seems Arkane has patched the worst of it since it was review bombed in 2016. Alternatively, those interested in Arkane's latest game, "Deathloop," can still find traces of "Dishonored" in its formula. It's like a spiritual successor to the series if not outright set in the same universe as "Dishonored."