PS5 Finally Announced PSVR2 And It Comes With A Surprise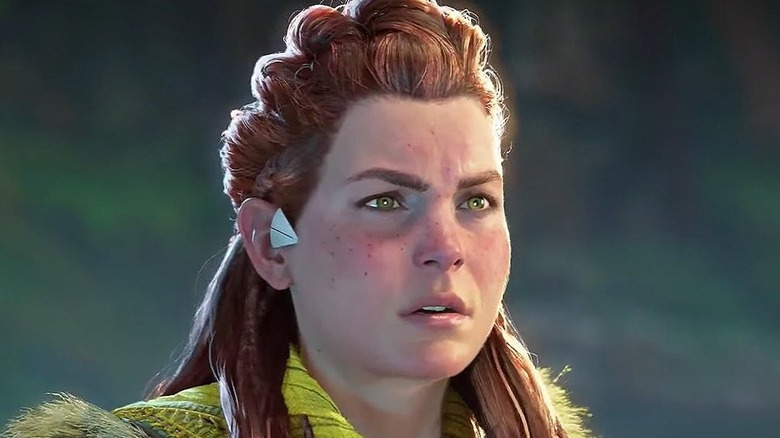 Sony has finally revealed some new information about the long-awaited follow-up to its PSVR headset. Announced during CES 2022 and detailed on the PlayStation Blog, the new headset will be called the PlayStation VR2, or PSVR2, following the naming convention of Sony's consoles, calling it PlayStation VR2. A new controller was also announced, the PlayStation VR2 Sense controller, presumably borrowing its name from the PS5's DualSense controller. The blog post also contains the technical specs for the PSVR2 headset, but the biggest surprise of the announcement only briefly mentioned.
Advertisement
The blog post written by Hideaki Nishino, PlayStation's senior vice president of platform experience, also revealed one of the games being developed for PSVR2: "Horizon Call of the Mountain," a spin-off of the popular "Horizon" series. This new title is being developed by main "Horizon Forbidden West" developer Guerrilla, as well as the newly-acquired Firesprite.
"This original game is being built specifically for PS VR2 and will open the doors for players to go deeper into the world of 'Horizon,'" Nishino explained. Not many other details were revealed about the new game, nor was it given a release window, but this does confirm that there will be more games in the "Horizon" series after "Horizon Forbidden West" releases in February. And believe it or not, the hardware specs for PSVR2 are just as exciting as this new game.
Advertisement
A 4K OLED PSVR2 headset built for the PS5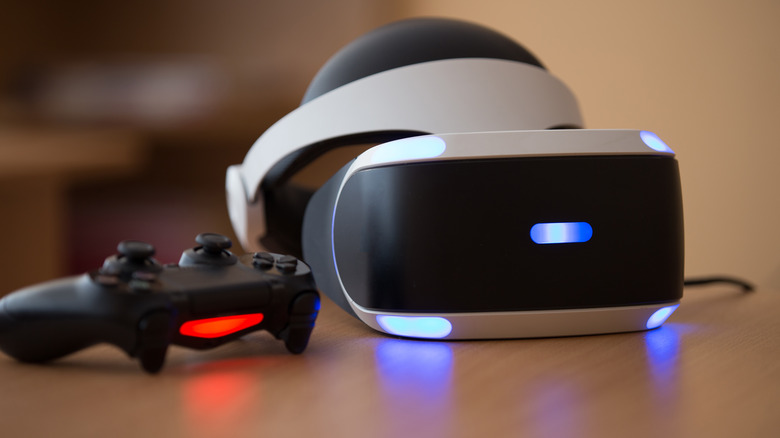 Iren Key/Shutterstock
The technical specs for the PSVR2 headset noted on the PlayStation Blog tout some very exciting new features. On the visual side, the PSVR2 "offers 4K HDR, 110-degree field of view, and foveated rendering. With an OLED display, players can expect a display resolution of 2000×2040 per eye and smooth frame rates of 90/120Hz." This visual experience matches similar levels of quality to those the PS5 can output on nicer TVs.
Advertisement
The headset has built-in cameras that help track the movement of the controller, as well as the previously-rumored eye-tracking technology, which ensures that the headset only renders what's within your direct field of vision. It will also include 3D Audio and Headset Feedback, a vibration feature similar to the DualSense's haptic feedback, which will increase immersion.
All of these PSVR2 features can easily be enjoyed by any PS5 owner by connecting to the console with a single cable. No release window has been announced for the new headset just yet, but since Sony has kicked off 2022 by giving it a name and releasing technical specs, it might be coming sooner rather than later.