Playstation Wants To Track Your Eyes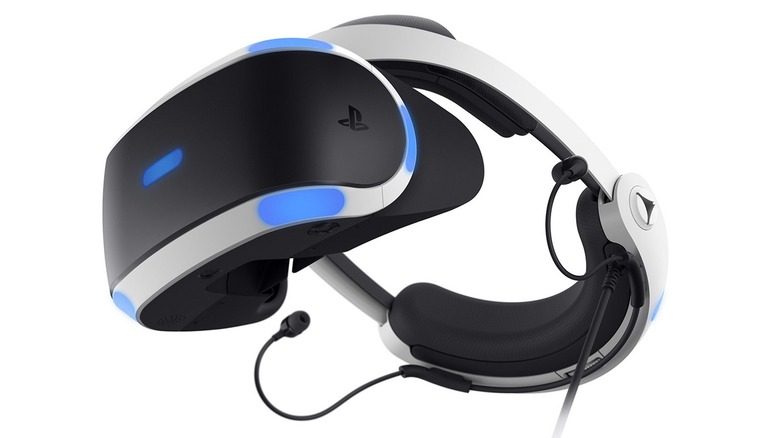 The future of VR is here at last, and with the PSVR 2, Sony could position itself as the leader of this technological revolution.
When the PlayStation 5 launched, Sony had a rather bizarre way of supporting PSVR on the new system, requiring an adapter to use the PS4's headset, but it wasn't long before speculation arose that PSVR 2 could finally be on its way. Now, fans can get a peek at some possible new features from Sony's PSVR 2, thanks to a report from UploadVR. One of these potential features could leave you feeling a little uneasy, at least upon first glance.
According to an exclusive report from Ian Hamilton at UploadVR, Sony wants to track the movement of your eyes with its new headset. While this phrasing could sound like the company to learn more about you in preparation for your eventual assimilation, the technology is actually intended to create an enhanced sense of virtual immersion. In the article, Hamilton explains that this eye-tracking technology could introduce "foveated rendering," which could "dramatically change the sense of social connection made between avatars in VR," while offering users a more precise and improved means of hurling objects within a virtual landscape. 
As previously explained by UploadVR, foveated rendering "only render[s] where you're directly looking in high resolution. Everything else can be rendered at a significantly lower resolution." The overall result is a much more high definition display.
What else will PSVR 2 be able to do?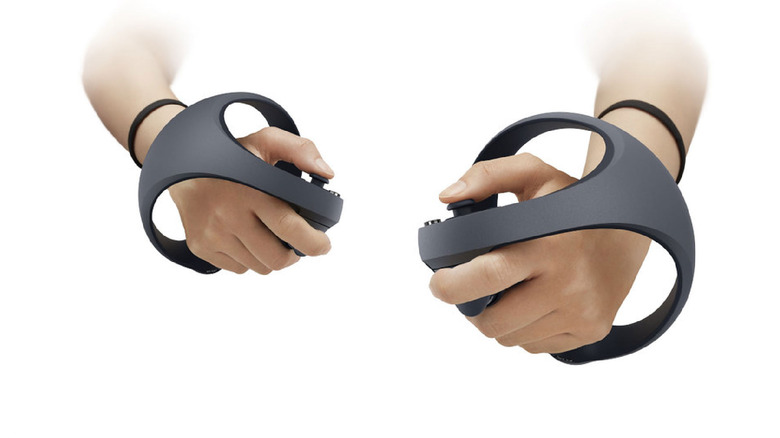 It seems as though Sony isn't looking to get in your head ... at least not yet. The company just wants to create a powerful new VR experience.
Eye-tracking isn't the only thing fans potentially have to look forward to. The PSVR 2 is also allegedly bringing an impressive headset resolution of 2000×2040 for each eyepiece, totaling 4000×2040 pixels. You can also adjust lenses individually, and you might get to experience that haptic feedback you love so much on your own cranium. And that's not the only DualSense feature that may cross over to PSVR 2.
The new PSVR's controllers are supposed to come with adaptive triggers, along with a function that can sense the position of your fingers. Not only that, but the headset and controllers are meant to sync up using cameras in a way that will make it much easier to set up while offering a superior range of movement.
Virtual reality has been a proven success for Sony, with over 4.2 million in sales by March of 2019. At the beginning of this year, the company announced it was putting together a virtual Madison Beer concert that could be experienced with PSVR. Sony clearly has its eyes on different types of virtual reality content, and by tracking your eyes, it aims to make PSVR one of the better ways to experience this gaming technology.