Star Wars Jedi: Fallen Order 2: When Will We Get A Sequel?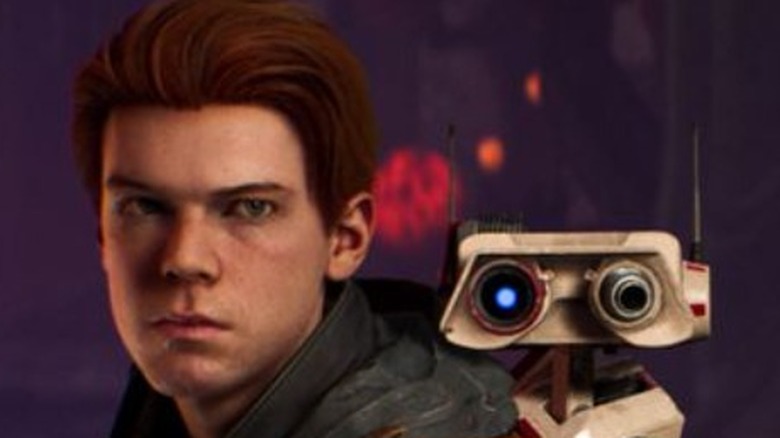 Action-adventure "Star Wars Jedi: Fallen Order" impressed reviewers and players when it released in November 2019, earning an average Metacritic score of 80. IGN called it "an all-around amazing game," celebrating the return of quality single-player "Star Wars" action titles. It went on to move over 10 million copies by mid-2020 (per GamesBeat), a number that grew when it received a next-gen upgrade for its launch on PlayStation 5 and Xbox Series X|S just over a year later.
Advertisement
Based on sales and feedback, it's clear "Fallen Order" made an impression. As the first project from developer Respawn Entertainment not connected to "Apex Legends" or "Titanfall," it sparked fresh interest in the future of "Star Wars" video games beyond beloved classics like "Knights of the Old Republic." Given "Fallen Order" only takes between 15-25 hours to beat, fans were quickly left wondering when they can expect more content. Will Respawn follow up this successful debut with a sequel? It seems the force is strong with this one.
EA reportedly greenlit a sequel before Jedi: Fallen Order launched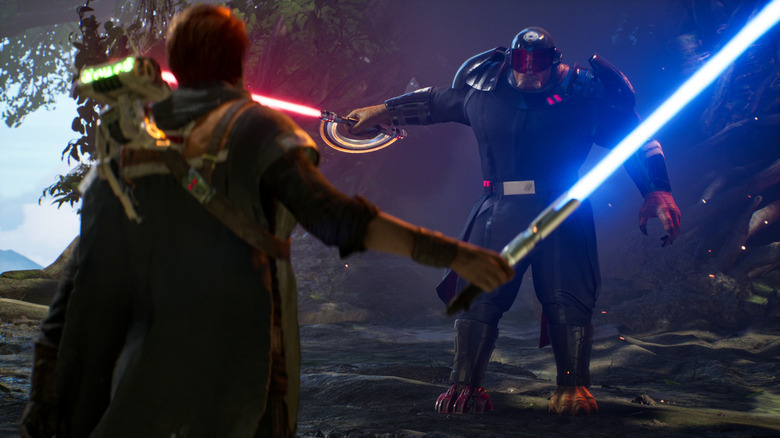 According to industry insider Jason Schreier, "Jedi Fallen Order 2" was already in the works before players got their hands on the original. "A sequel was greenlit before the game even shipped," Schreier claimed on a ResetEra thread from December 2019 centered on speculation about job openings for Respawn's "Star Wars" team. More big news for "Fallen Order" fans dropped in May 2020. Andrew Wilson, CEO of publisher Electronic Arts, revealed during an earnings call that the game serves as the "first title in an entirely new franchise." 
Advertisement
The earnings call seemed to confirm reports from both Bespin Bulletin and Kotaku that emerged three months prior. Both sources asserted that a "Fallen Order" follow-up had already entered development at Respawn. It's important to note, however, that despite Wilson's assertions, an official announcement for the sequel has yet to materialize. His phrasing could indicate alternate approaches, such as a spinoff set in the same universe. Respawn used a similar tactic when it created "Apex Legends," a move that proved wildly successful.
Fallen Order 2 could release as soon as late 2022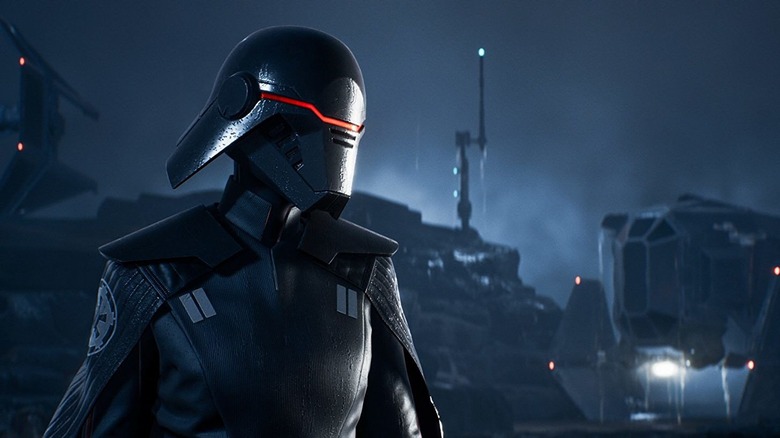 Beyond stating that "Fallen Order 2" is on the way, multiple insiders have claimed EA may release it sooner than expected. At the start of this year, reporter Jeff Grubb said that the sequel could launch in 2022, though early 2023 offered a safer bet (via GameSpot). Bespin Bulletin echoed this news on the same day, offering a bit more information about the development cycle. "One source I spoke to told me that though the team is still taking it day-by-day, and navigating the complications that comes with working on a video game in these COVID times ... the hope was still to release the title in late 2022, but it's not locked in and things could easily change," read the update.
Advertisement
Grubb and Bespin Bulletin also indicated that Respawn plans to unveil sequel footage during Star Wars Celebration 2022. "Expect to hear about the game in a significant way before E3," Grubb added. While the ESA has yet to share the official dates for E3, it will likely take place in mid-June. Since Lucasfilm moved the Star Wars Celebration from August 2022 to May 26-29,2022, a "Fallen Order 2" reveal at the event would line up with Grubb's timeline.