EA Just Gave Star Wars Fans The Greatest News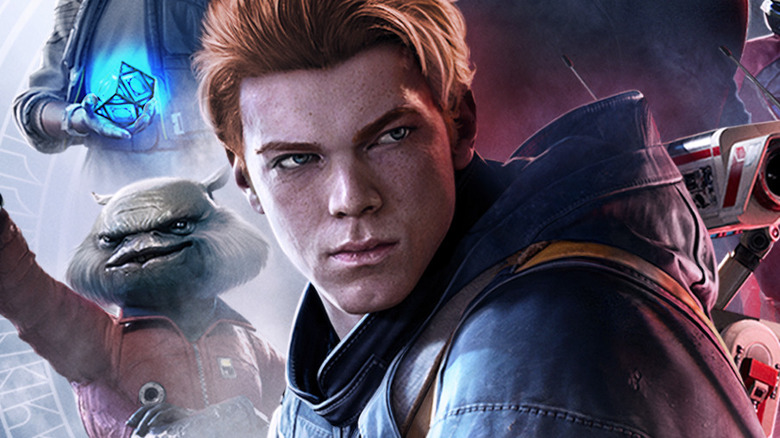 Electronic Arts and Lucasfilm Games announced development for three "Star Wars" titles: the next installment of the "Star Wars Jedi" series, a strategy game, and a first-person shooter. Respawn Entertainment is currently developing all three, though it's unclear which title is the priority.
Advertisement
A recent post on the Star Wars Blog confirms that Stig Asmussen, known for his work on the "God of War" series, will lead development for the continuation of the "Star Wars Jedi" story. Meanwhile, game director Peter Hirschman will take charge of Respawn's "Star Wars" first-person shooter. He previously served as the Vice President of Development at LucasArts and as the executive producer for the original "Star Wars Battlefront" games. Lastly, Bit Reactor, a new studio formed by ex-Firaxis developers, will create the "Star Wars" strategy game in collaboration with Respawn, which is now importantly owned by EA.
Company executives and developers have rosy expectations for the upcoming games. It's also interesting to see Lucasfilm collaborate with part of EA so soon after the end of their exclusivity deal with the publisher. 
Advertisement
Didn't Lucasfilm just leave EA, though?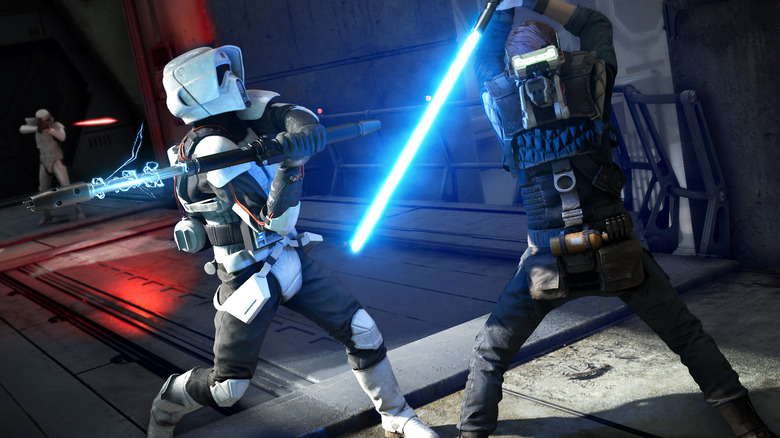 It's hard not to be excited about new "Star Wars" games as a fan, no matter who's making them. It is kind of strange, though, considering Star Wars fans thought it was the best news when Lucasfilm's exclusivity deal ended with EA. Some fans thought EA gave the gaming world its weakest "Star Wars" games.
Advertisement
Lucasfilm seems happy to be working with the developer, though. "We are excited to continue working with the superbly talented teams at Respawn," said Douglas Reilly, Vice President of Lucasfilm Games. "They have demonstrated excellence in telling epic Star Wars stories along with best-in-class gameplay across different genres and we are looking forward to bringing more amazing experiences to the galaxy far, far away."
Some people have mixed feelings about the shady side of EA, but at least the partnership with Lucasfilm didn't elicit as many furious responses as "Star Wars Eclipse." At the very least, Lucasfilm's partnerships with both EA and Quantic Dream prove that their exclusivity is still off the table and it's free to collaborate with whatever studio or publisher it wants.
Advertisement
Neither EA nor Respawn have confirmed release windows for these "Star Wars" titles, though the Star Wars blog promised to keep fans updated of any news.