The Witcher's New Spin-Off Game Isn't What You Expect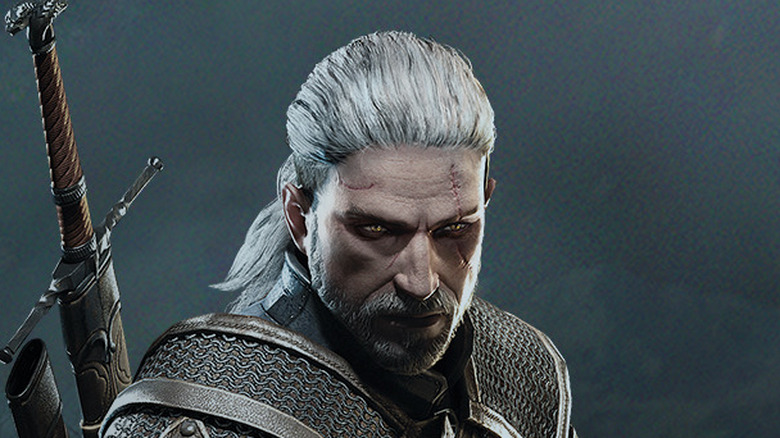 Based on its wildly successful television show based on its characters and lore, it isn't a stretch to say that "The Witcher" franchise has become one of the most popular and far-reaching properties in recent memory. Based upon a series of fantasy novels by Polish author Andrzej Sapkowski, "The Witcher" has since become well-known for its video game adaptations done by CD Projekt Red. The game series — perhaps the biggest reason for the series' massive popularity — has been highly acclaimed in the past and spans over the course of three main entry games, including two DLC add-ons for "The Witcher 3: Wild Hunt." In addition to the main series, the "Witcher" also inspired a spin-off card game called "Gwent."
Advertisement
Originally starting as a mini-game within the main titles, "Gwent" eventually took off on its own and became so popular that it was granted its own spin-off game in 2018. The game became a hit, making it natural that CD Projekt Red would cook up another experience based around it. However, the upcoming "Gwent" game isn't at all what you were probably expecting.
The upcoming Gwent game is different than previous verisons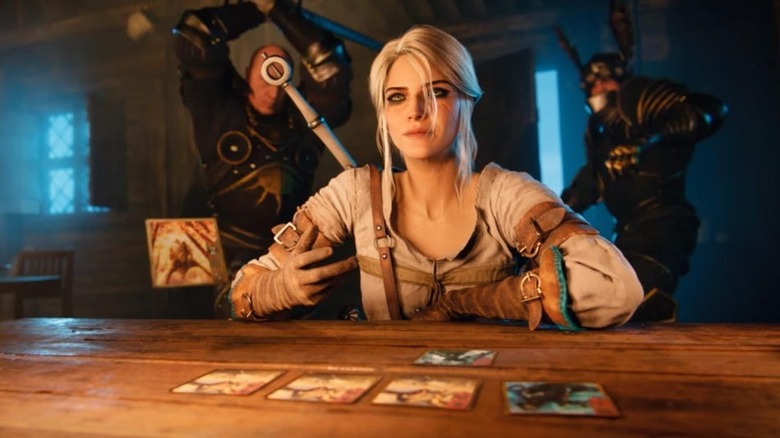 After the success of its initial standalone title in 2018, "Gwent" was further explored in "Thronebreaker: The Witcher Tales" later that same year. Since its release and the popularity that soon followed, fans have speculated about a future "Witcher Tales" game. However, CDPR itself has denied any such sequel coming up, and judging by recent comments, it seems a new "Gwent" game will be completely different than the adaptations that have come before it. 
Advertisement
"Gwent" Communications Lead Paweł Burza has confirmed with IGN that instead of another "Gwent" game, CDRP has decided to make an entirely new experience called "Project Golden Nekker" that puts more of an emphasis on single-player experiences and is due for release later this year. "It's not another Witcher Tales [game] but something different," Burza said. "We're aiming to provide a captivating single-player for players who prefer it over competitive multiplayer Gwent." 
For fans that want a more in-depth look, Game Director Vladimir Tortsov shared the road map for "Project Golden Nekker" in a recent live stream. He also revealed art work for the game's first four cards: The Barbarian, The Golden Nekker, Living Fire, and Fire Elemental. Future cards are due to release in April, July, October, and December, all of which should also be useable in "Witcher Tales" as well.
Advertisement