The Internet Reacts To The Rock's New Video Game Movie Rumor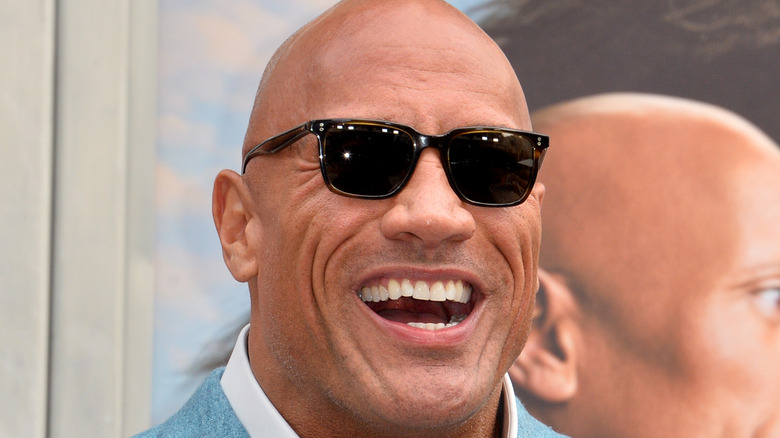 Featureflash Photo Agency/Shutterstock
Everyone loves Dwayne "The Rock" Johnson, the pro-athlete-turned-actor who's great on his feet across several disciplines. With a history of both WWE and Hollywood success, the athletic superstar is in a unique position as someone who has both beaten John Cena in wrestling and starred in the musical movie hit "Moana." The multifaceted fighter and filmmaker hasn't slowed down over time, given his recent work as the star of in-production DC Comics film "Black Adam" and his pivotal role in "Fortnite Chapter 3 – Season 1." So now that a rumor has dropped about The Rock's upcoming involvement in a video game movie, fans are completely floored.
Advertisement
In a recent Men's Journal interview, The Rock teased fans with news that he's "going to bring one of the biggest, most bada** games to the screen — one that I've played for years." While he was quiet on exactly what game would be the subject of this large-scale cinematic production, a source cited by Giant Freakin Robot shared that The Rock was "in talks" about a "Call of Duty" movie.
Obviously, the rumored first movie for the long-running franchise would be a big deal, and the involvement of The Rock only makes this possibility more exciting. Though the star's 2005 video game-based film "Doom" wasn't a hit, his more recent work on "Rampage" and "Jumanji: Welcome to the Jungle" has been much better received. While only time will tell what's in store, fans are already sharing their predictions about The Rock's new video game movie.
Advertisement
Johnson Rocks Fans' Worlds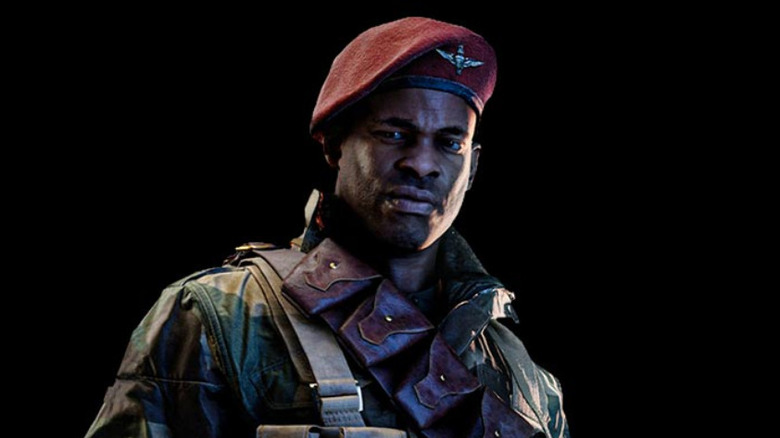 The internet is currently wrestling with the news about the rumor that the next Dwayne Johnson video game movie will be based on "Call of Duty," and there are a bunch of notable reactions that The Rock's fans have shared. One fan wrote that they were hoping for a Pokémon movie instead because they "really wanted to see that Rock type Eevee," along with a hilarious photo of The Rock's face sculpted onto Eevee's body.
Advertisement
Other fans are already looking past the potential "Call of Duty" film, like one who wrote that since "Rock is about to be in COD and Fortnite, he probably gonna hit up Halo next." And, plenty more were feeling positive about the possibility, like a fan who tweeted, "Not surprised since this type of movie is his forte. Excited to see the first trailer."
With the online world abuzz, it seems a "Call of Duty" film starring Dwayne "The Rock" Johnson could easily sweep the box office. If things pan out, fans can look forward to yet another step in The Rock's stunning lifelong transformation.