Adventures And Mysteries In Sea Of Thieves Explained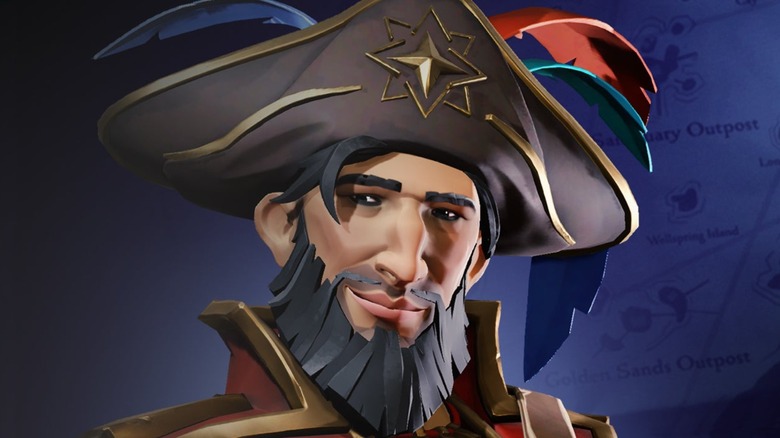 "Sea of Thieves" is an open-world action-adventure that's more popular than most gamers realize, drawing in millions of players with its many content updates and improvements. Not too shabby for a game that launched in 2018 and took a while to get a positive review. A big reason "Sea of Thieves" got a second chance at life is thanks to streamers playing it in increasing waves starting in 2019,not to mention its consistent, free updates that keep things fresh. And it's not showing any signs of slowing down.
Advertisement
Now that it finally has its sea legs, the game is venturing into the future with all hands on deck. As shared during a "Sea of Thieves" 2022 Preview Event from Jan. 27, 2022, the developers are so proud of their regular seasonal updates and live events that they're taking these concepts, expanding them, and running with them. As "Sea of Thieves" creative director Mike Chapman explained, the team "still feels like there's something missing" beyond just seasons and live events, which is why the game will soon see the addition of two new types of updates that will definitely thrill fans: Adventures and Mysteries.
Adventures Explained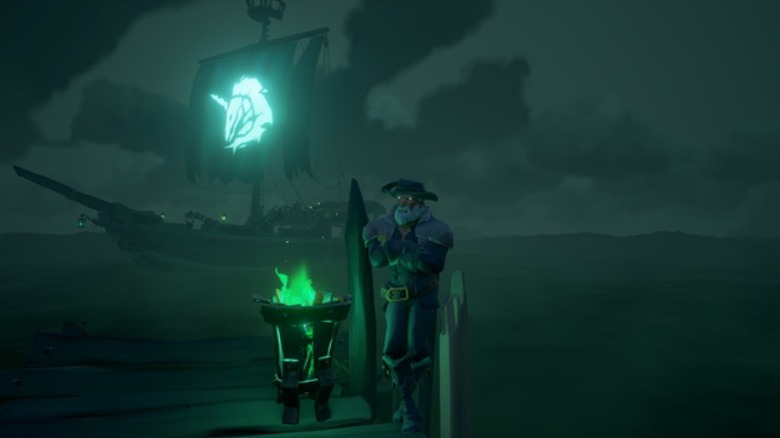 The "Sea of Thieves" 2022 Preview Event held nothing back, as Chapman and a host of other developers jumped right into an explanation for the game's new Adventures. As Chapman explained, "Adventures are story-driven live events...released on a regular basis of one per month, typically lasting around two weeks." Players can think of these monthly live events as "a chapter in an overarching story that's unfolding within 'Sea of Thieves.'"
Advertisement
As "Sea of Thieves" game designer Becky Hewitt went on to explain, fans can expect a "cinematic" experience that allows them to "immerse themselves in the world and the story of 'Sea of Thieves' more[.]" The goal of Adventures, as stated by senior designer Chris Davies, is to "appeal to players' hearts," which will make players more invested in the characters.
Principal level artist Hannah Smith explained that Adventures should "make players feel like they're part of the story." Through the development process, this means that the artists have been enhancing environment areas "that haven't been touched in a long time ... it kind of makes it feel alive." Chapman added that players can look forward to trailers that will build out the lore of the game, and that every season will now feature a special finale Adventure. These key adventures give the "Sea of Thieves" community more control over where the story goes in future seasons, meaning the stakes have never been higher on the high seas.
Advertisement
The first-ever "Sea of Thieves" Adventure, "Shrouded Islands," sets sail Feb. 17, 2022. Fans can catch a sneak preview of the inaugural Adventure here.
Mysteries Explained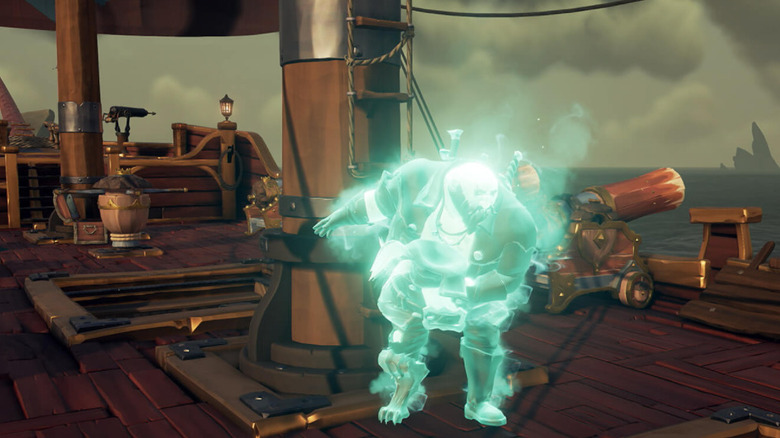 As executive producer Joe Neate shared with fans, Mysteries are "stories that players are gonna have to work together to uncover." What makes Mysteries unique is that clues for these events "will happen in-game and out-of-game." Mysteries will also generally last longer than the two weeks allotted for Adventures. Neate compared Mysteries to the game's past use of Runes, but teased that they're on "another level entirely."
Advertisement
Mysteries will give players a more immersive experience in "Sea of Thieves" than they've seen before, especially since the out-of-game clue reveals will theoretically foster sustained interest in the game and serve as a possible entry point for new players. The developers are clearly listening to their player base, since positive fan feedback around live events led to the creation of both Mysteries and Adventures.
As Chapman summarized, these two new elements "collectively form the ongoing 'Sea of Thieves' storyline, with players at the heart of that unfolding narrative." Though it's yet to commence and a release date hasn't been shared, Hewitt shared with fans that "the first Mystery is going to be involving players solving the murder of a well-known character in 'Sea of Thieves.'"
Advertisement
The big plans the "Sea of Thieves" team had for 2021 have nothing on what's on the horizon for 2022.