This Game Of The Year Award Winner Is Becoming A Movie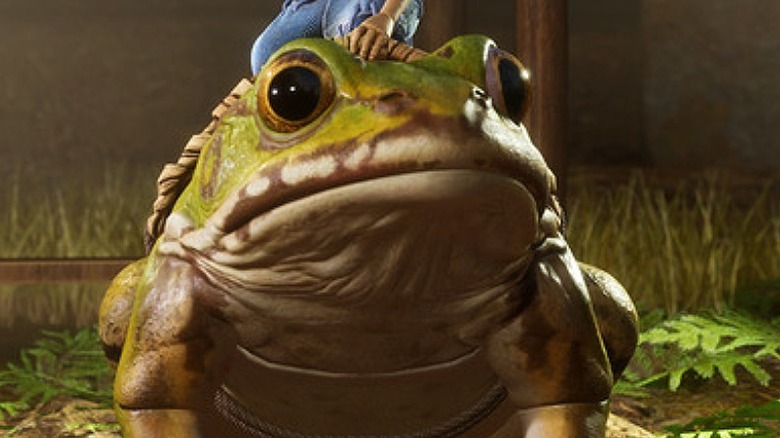 "It Takes Two" is poised to ascend into Hollywood stardom alongside the likes of "Sonic the Hedgehog" and "Detective Pikachu." In an exclusive with Variety, Hazelight Studios revealed its partnership with dj2 Entertainment, a digital content company known for adapting video games into movies, to create a movie based on the title.
Advertisement
"Creating the world and story in 'It Takes Two' was so much fun for me and the team," Hazelight founder and co-op king Josef Fares has said. "Since it has a strong narrative with many crazy characters and just as crazy co-op action moments, the potential is huge for a great adaption to film or television."
Of course, "It Takes Two" impressed critics and audiences alike, eventually earning The Game Awards' Game of the Year honor. However, as Fares says, the game is full of the sort of zaniness that might translate well into a movie. 
"It Takes Two" stars Cody and May, a married couple on the verge of divorce. Their daughter Rose, who is upset about the split, cries enchanted tears that turn them into dolls. It's a co-op only game, which ties in with the focus of rebuilding Cody and May's relationship as they solve puzzles and platform about their home. Dr. Hakim, a talking relationship advice book, counsels the couple as they try to survive this brave new world, much to their chagrin. 
Advertisement
Here's what else fans should know about Hazelight and dj2's plans for the "It Takes Two" movie.
What we know so far about the It Takes Two movie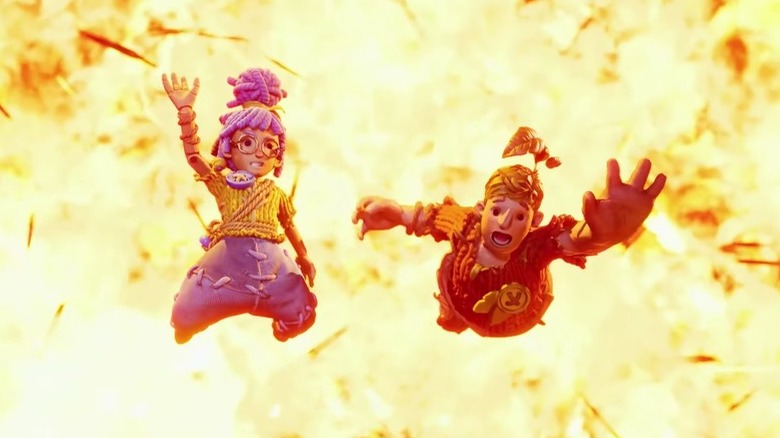 Variety reports that no studio or network has claimed the project yet, but it is apparently amidst a "multi-party bidding war." Hazelight Studios and dj2 Entertainment may have some animation powerhouses within their walls, but perhaps not the kind to bring a full movie to big and small screens. 
Advertisement
"dj2 is honored to partner with Josef, Oskar [Wolontis], and the incredible team at Hazelight Studios on the linear media adaptation of 'It Takes Two,'" dj2 founder Dmitri M. Johnson told Variety. "Just like the rest of the gaming world, we fell head-over-heels in love with Cody, May, Rose, Dr. Hakim and the imaginative fantasy universe Hazelight have created, and can't wait to bring these characters -and this world- to life on the big and small screen."
dj2 Entertainment is known for taking on video game projects, so it's no surprise the company decided to take the plunge with "It Takes Two." Some of its gaming-related projects include the "Sonic the Hedgehog" films, the "Tomb Raider" anime series at Netflix, while others like "Disco Elysium" and "Sleeping Dogs" are reportedly in development. Pat Casey and Josh Miller, the screenwriters for the "Sonic the Hedgehog" movie, will adapt "It Takes Two" for theaters.
Advertisement