Nintendo Breaks Its Silence On Microsoft And Sony Moves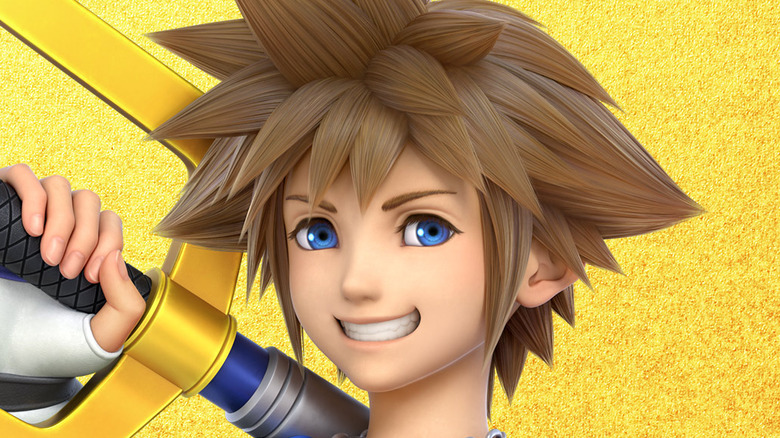 2022 started off with a bang with the announcement that Microsoft — the tech giant behind the Xbox console — would be purchasing Activision Blizzard for $68.7 billion. Sony soon shared its own big news by purchasing former Microsoft property Bungie, the brainchild behind the "Halo" and "Destiny" series, to the tune of a more modest, but still staggering $3.6 billion. With Microsoft and Sony seemingly at war for content in an effort to gain the upper hand in the ongoing content war between two of the space's biggest players, Nintendo silently sat on the sidelines and hasn't made much of a whisper in regards to potential purchases.
Purchasing third-party companies isn't an alien concept to Nintendo, either. In January 2021, the Japanese company acquired developer Next Level Games, the studio responsible for titles like "Luigi's Mansion 3" and "Metroid Prime: Federation Force," among others. And after watching its competitors splash out for big-name publishers and developers, it seems that Nintendo has finally broken its silence in regards to any plans the company might have in making further acquisitions. And considering all of the big studio purchases in recent weeks, fans my be surprised to learn where Nintendo stands on the subject.
Nintendo isn't interested in buying out third-party companies
Bloomberg/Getty Images
In an earnings call with company investors, Nintendo CEO Shuntaro Furukawa spoke out about Sony and Microsoft's recent acquisitions. Perhaps unsurprisingly, it seems that Nintendo is rather uninterested in attempting to keep up with its competitors in terms of purchasing other video game developers. "I really have a hard time imagining which of the big ones they could even be interested in buying," Furukawa told investors (via Bloomberg). "Nintendo will always stay Nintendo. The company has always relied on first-party games, and I don't see any reason why they should change."
According to Furukawa, Nintendo is much more interested in building upon its own niche properties and forging its own identity as opposed to adding more third-party games to its library. "Our brand was built upon products crafted with dedication by our employees, and having a large number of people who don't posses Nintendo DNA in our group would not be a plus to the company."
It seems that even if Microsoft and Sony continue to go tit for tat in regards to mind-blowing acquisitions, Nintendo will continue to remain in its own lane and focus on its own loyal audience.