How To Get Dying Light 2's Secret Rideable Bike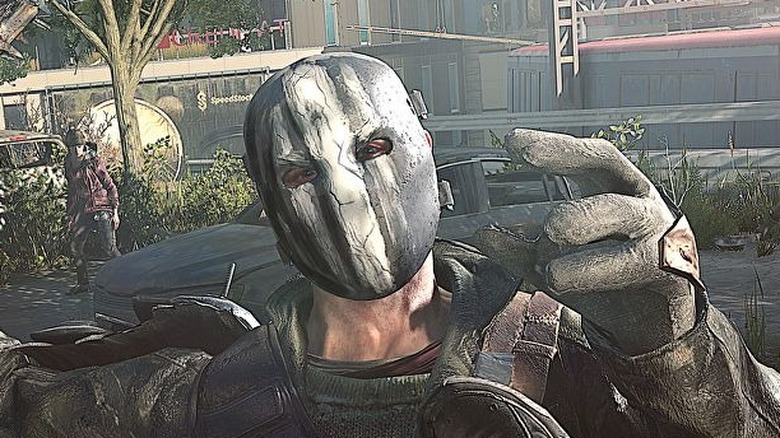 Techland's latest foray into open-world zombie games, "Dying Light 2: Stay Human," is finally here and filled to the brim with secrets to find. Techland previously bragged about the game taking at least "500 hours" to complete everything – and while that sounds impossible (and Techland since walked that number back), it's clear that there is tons to discover in the last human city. Between finding references to other zombie video games, like "Resident Evil," or figuring out the best way to farm infected trophies to upgrade blueprints, gamers aren't going to run out of fun stuff to do in the game any time soon. However, one player on PC has decided that there wasn't enough in the game and seemingly downloaded the title's dev menu from Nexus Mods (as noted by PC Gamer).
Advertisement
Hidden within the developer menu are the typical game notes and some unused assets, but the player quickly discovered one asset that appeared to have been cut from the game pretty late, based on how well it works. Here's how one person discovered the working bicycles hidden in the code of "Dying Light 2: Stay Human."
Bicycle parkour in Dying Light 2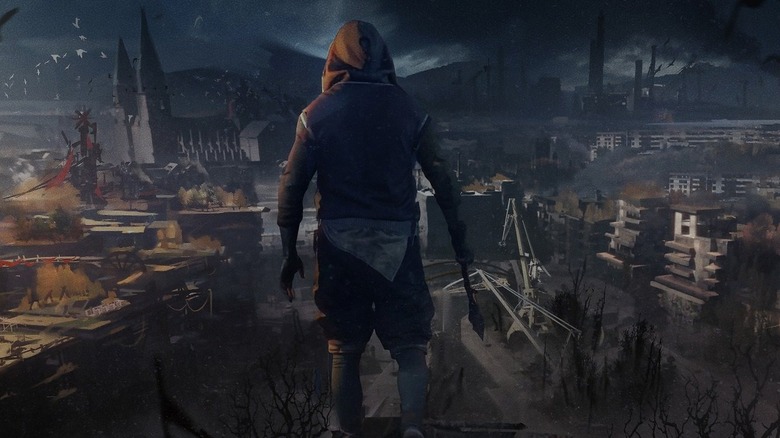 Redditor Taki7o7 posted a short clip of the protagonist on the bicycle, much to the surprise of the other gamers in the thread. Since then, clips have been uploaded to YouTube of people pedaling through the streets of humanity's final bastion. The bike moves relatively fast around the environment as Aiden pedals it around, but if you were hoping that it would allow you to do crazy stunts, it unfortunately still takes fall damage. That means any leaps off of high buildings will only result in death, which makes the bicycle slightly less cool.
Advertisement
Unfortunately for console players — or PC players who wish to keep their "Dying Light 2" experience pure — the bicycle has not been found anywhere in the open world. It seems like it might only be accessible from the developer menu, so it will require mods to access.  It remains to be seen why the bicycle did not make the cut, especially since it seems to be a finished vehicle with its own physics. Still, fans can always hope for Techland to patch it into the game in a future update.