What The Critics Are Saying About Horizon Forbidden West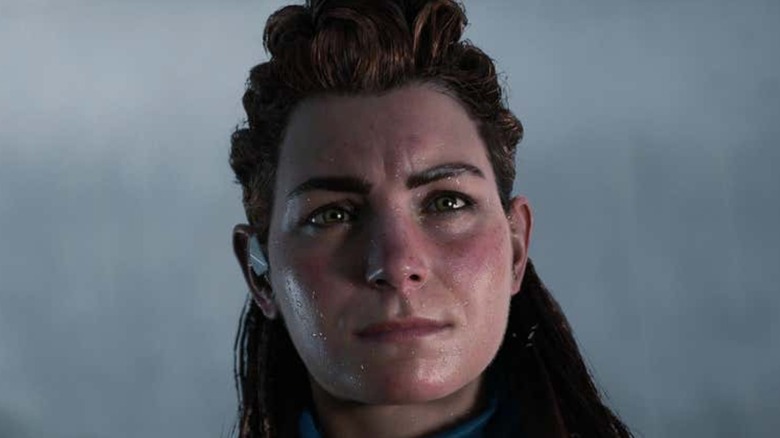 "Horizon: Zero Dawn" was an immediate success when it launched in 2017, selling 2.6 million copies in less than two weeks and introducing players to an enchanting sci-fi world filled with mecha-dinosaurs. While PlayStation got serious about PC gaming by bringing the first game to PC players, it was also busy in the background getting ready to win over players a second time with "Horizon Forbidden West." The long-awaited sequel has been reviewed by critics, who have indicated that it was well worth the wait.
Many critics pointed out that the game was the best thing a sequel could ever be: A title that expands on the greatest parts of "Horizon: Zero Dawn" while also becoming a force to be reckoned with on its own. In fact, Ari Notis from Kotaku praised the game by saying that it "[sets] a standard for what an ambitious big-budget video game could accomplish."
Critics have also highly praised the look of the game, with multiple calling it one of the best-looking (if not the best-looking) games to date in terms of next-gen graphics. From the incredible world and storytelling to the stellar combat, critics can't get enough of "Horizon: Forbidden West."
Horizon Forbidden West's engaging world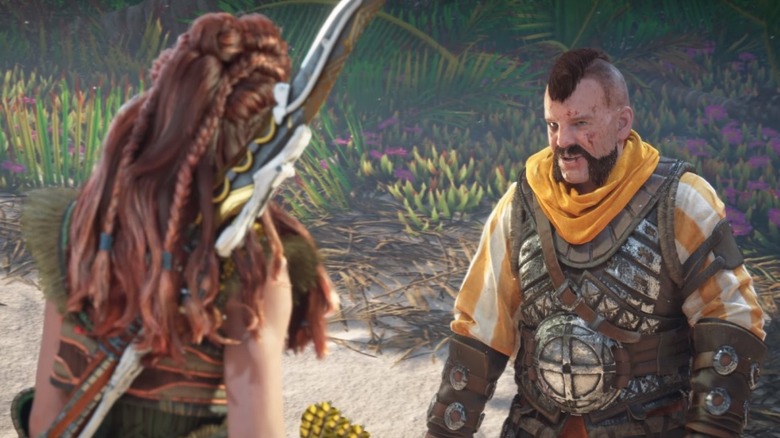 While "Horizon Zero Dawn" was hailed as an open-world masterpiece at the time of release, the primary focus of the game was on the main story and not the extras surrounding it. As Polygon's Nicole Clark explained, the point of "Horizon Forbidden West" is to save the world, and so the game makes sure to make the world feel like it's worth saving to the player.
Simon Cardy with IGN also pointed this out, likening the game's engaging and rewarding side quests to those in "The Witcher 3" – a comparison that Ari Notis also made. Fans of engaging side missions will likely be excited to hear this title being compared to another notable AAA action-RPG.
Critics have also applauded the game's combat mechanics. Siliconera's Graham Russell explained that players can tailor Aloy's fighting style to however they like to play without compromising on anything, something that makes combat feel "free." Players don't have to feel locked into Aloy's signature bow and arrow skills.
Cultural issues and climbing mechanics in Horizon Forbidden West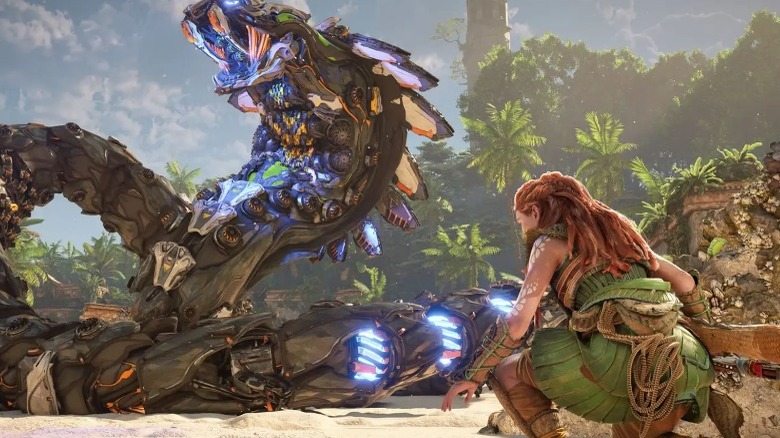 While "Horizon: Forbidden West" has made a number of strides in terms of immersive gameplay and incredible graphics, several critics have pointed out some of the more frustrating aspects of the open-world game. For example, both Simon Cardy and Graham Russell had gripes with the title's climbing mechanics, which heavily rely on predetermined locations where players have to interact with a prompt that allows them to jump up cliffs.
There was also a bit of controversy surrounding certain cultural aspects of the game. Ari Notis touched on the game's unsettling "colonial overtones" and took issue with Aloy being praised as a "savior" throughout the game. Notis explained, "Given that Aloy is white, and that so many characters in 'Horizon' —in roles both crucial and secondary — are people of color, yeah, it's weird!"
Despite some of these complaints, critics still seemed to fall in love with the gameplay loop and fully-realized world of "Horizon: Forbidden West." Many remarked that they already plan on playing back through the game.