Fans Are Going Wild Over This Sonic Spin-Off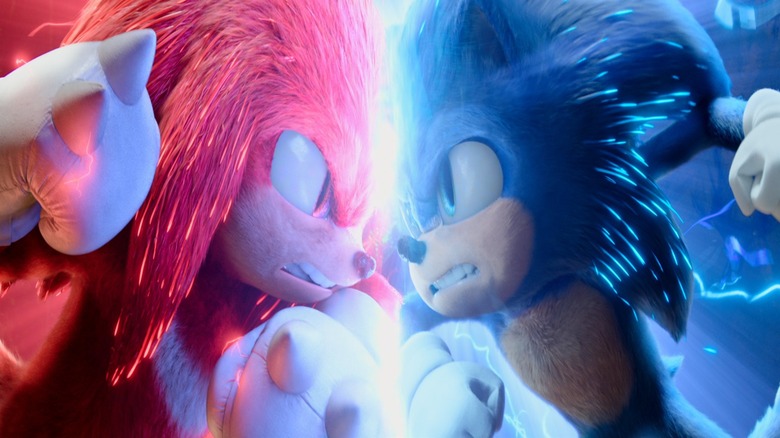 Paramount
"Sonic the Hedgehog" is expanding further into television and movies thanks to a fruitful partnership between Sega and Paramount Pictures. In addition to the upcoming movie, "Sonic the Hedgehog 2," another feature film and a live-action series starring Knuckles the Echidna are now in development. 
"We are delighted to announce that the third 'Sonic' theatrical film and the first live action Sonic series for Paramount+ are being actively developed. We've got a remarkable partnership with Paramount, and we are excited to continue expanding the Sonic the Hedgehog franchise with them," said SEGA Corporation CEO Haruki Satomi in a press release sent to SVG. "Sonic has been beloved by fans across the world for over 30 years and we look forward to continuing to bring memorable moments and experiences to them for many years to come."
The "Sonic the Hedgehog" movie had a bit of a rocky start with a horrific hedgehog design that caused an online uproar, ultimately leading to the current movie Sonic design, which is more true to the original from the games. The backlash faded, and the movie raked in $320 million worldwide (per Box Office Mojo). Thanks to its success, Paramount and Sega were able to produce "Sonic the Hedgehog 2" and bring back director Jeff Fowler, writers Pat Casey and Josh Miller, and other notable producers and actors.
Fans are already getting excited about the new film and the announced spinoff. 
Fans never say no to more Sonic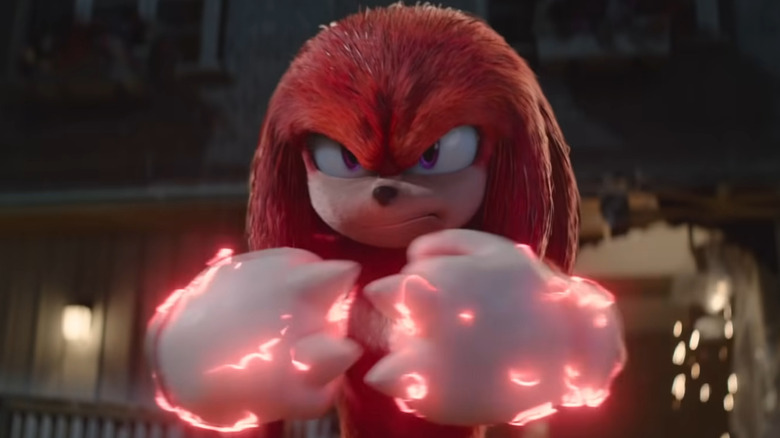 Paramount
Many fans were surprised to learn about a third film before the second has even debuted in theaters. However, there don't seem to be many complaints. The "Sonic the Hedgehog" spinoff featuring Knuckles also piqued interest from a fair number of commenters. Idris Elba, much to fans delight, will reprise his role as the titular echidna in the spinoff. Paramount is currently targeting a 2023 release for the series, though it's unclear if there's a release window in place for the third film.
Fans fawned over the expanded cast in the Sonic the Hedgehog 2 trailer, so this could be a way for Sega and Paramount to shine a spotlight on more characters and incorporate fan favorites like Shadow the Hedgehog. Whatever the case, fans seem to be fully on board for wherever the franchise heads next.
"For more than three decades, Sonic the Hedgehog's universe of vibrant, unique characters has generated one of the most passionate fanbases," said Brian Robbins, President and CEO of Paramount Pictures and Nickelodeon. "We look forward to continuing our collaboration with SEGA, Neal Moritz, and all our creative partners as we explore additive ways to holistically scale the Sonic the Hedgehog franchise across platforms and captivate its loyal audience around the world."
"Sonic the Hedgehog 2" opens in theaters on April 8, 2022.