Metroid Prime 4 Fans Are Reaching For Any And All Signs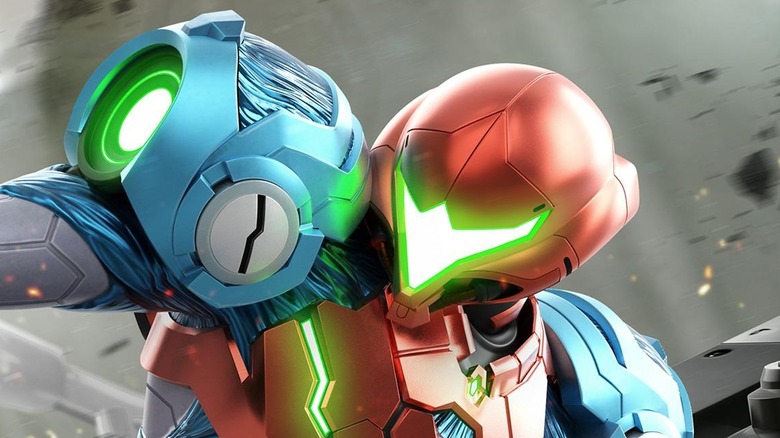 There is a certain point in a video game's development cycle where, if fans are excited, people start to get restless. Not seeing the upcoming sequel to their favorite game for a few years after its announced means people get desperate for any piece of information they can get their hands on. "Metroid Prime 4," which was announced in June 2017 and has never even gotten a full trailer, has reached this point. Retro Studios, the team developing "Metroid Prime 4," updated the banner image on their Twitter page. The new blue image features Samus standing in a nondescript location. Despite the fact that this image contains zero information about the game and was likely just a social media manager trying to keep things fresh, people have lost their minds in the search for meaning.
Advertisement
This image prompted discussion on Reddit, ResetEra, and Twitter, with everyone very excited about the piece of art. There is a small amount of self-awareness around the hype. The Reddit post gained nearly 3,000 upvotes and is on the top of the Metroid sub, so clearly fans are excited. One user wrote, "ah, when absolutely any small piece of content triggers a primal instinct in a fanbase," so fans are at least aware this is a disproportionate reaction to a Twitter header. So why exactly is everyone so excited?
Metroid Prime 4 hasn't been seen and people are desperate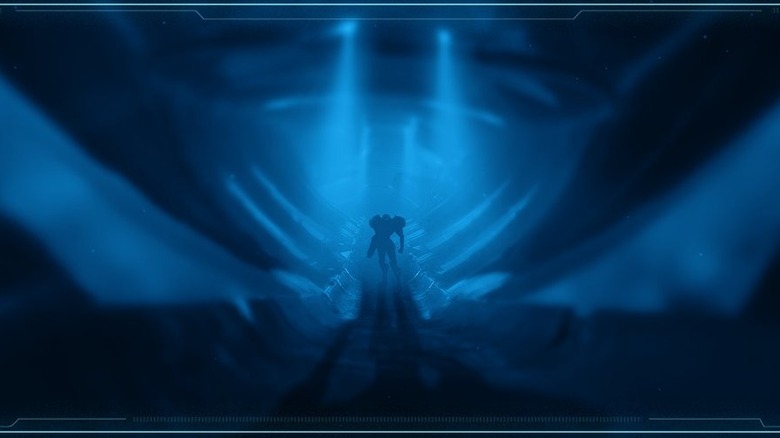 In an era when Nintendo announces games months before their release, like the upcoming "Mario Strikers: Battle League," it seems the company announced "Metroid Prime 4" too early. It's unclear if Nintendo really thought the game would be out by now or if some issues came up, but the reality is that the fifth anniversary of the announcement is rapidly approaching. Since that announcement there have been rumors about a possible remaster of the original "Metroid Prime," but that hasn't come to fruition just yet.
Advertisement
In fact, one user pointed out that this innocent piece of art might actually be the first bit of "Metroid Prime 4" art that has been released since the logo was shown in 2017. It's unconfirmed if this is actually art from "Metroid Prime 4" but if it is, that's why this image is so exciting for fans. This highly anticipated game has been known about for years, but there are no trailers, no images, and no release date. That's why people are desperate for "Metroid Prime 4" content. Still, the change offered a glimmer of hope for dedicated "Metroid" fans.