We Finally Got Our First Look At The PSVR2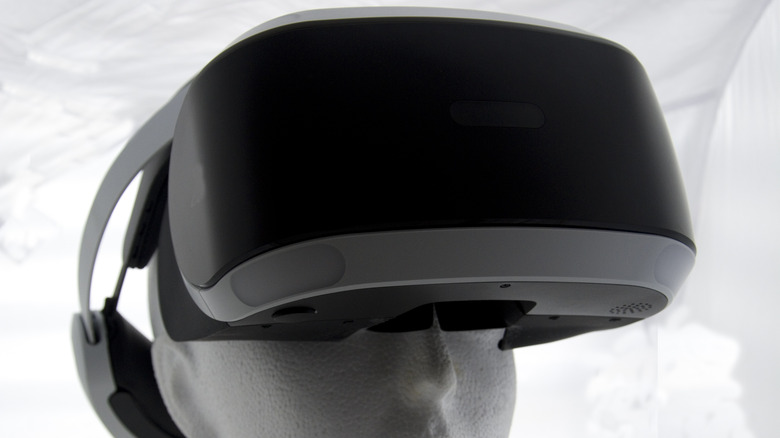 N Crittenden/Shutterstock
Historically speaking, virtual reality gaming has typically had most of its success on the PC platform. But ever since launching its own VR platform in 2016, PlayStation has crept into the mix and made a formidable product. While it might not rival its PC counterpart in terms of computing power, PSVR has held its own and seen its sales rise steadily with each passing year (via Statista). After the release of the PlayStation 5 in late 2020, gamers speculated that Sony would continue to explore VR gaming, especially with better hardware at its disposal. 
Advertisement
And finally, that speculation has manifested itself into reality. While it has taken some time to develop, Sony has officially announced its latest version of its VR system. On Feb. 22, PlayStation shared an extensive first look at the PlayStation VR2, an update to PSVR designed specifically for the PlayStation 5. This comes a little over a month after Sony officially announced the new headset's existence back in January. Though Sony hasn't disclosed a release date for the PSVR2, its in-depth first look gives consumers a good idea of all of the improvements that Sony has implemented in its virtual reality headset.
PSVR2 is an improvement over its predecessor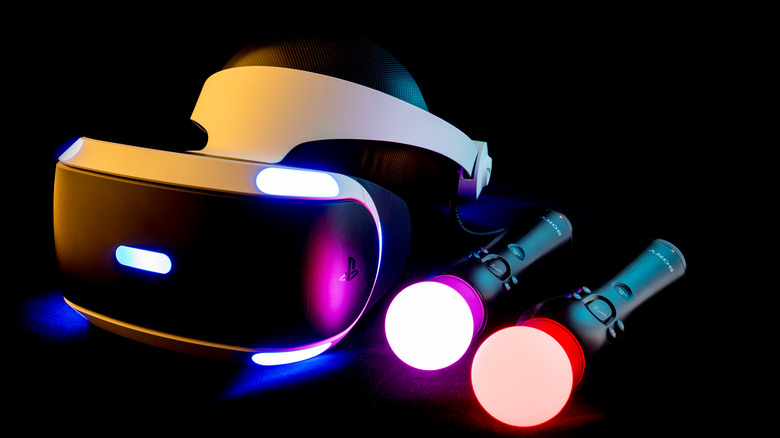 Travers Lewis/Shutterstock
Per the PlayStation Blog, PlayStation VR2 is supposed to be an upgrade over the original PSVR in almost every way, improving in terms of performance, design, and ergonomics. One of these new features includes higher visual fidelity, with the PSVR2 capable of being played in 4K HDR resolution with "state-of-the-art" graphical rendering being one of its primary selling points. Other improvements include enhanced motion tracking and an "intuitive PS VR2 Sense controller that creates an incredibly deep feeling of immersion." With oversight from Senior Vice President of Platform Experience Hideaki Nishino, Sony has also updated its PSVR design, with the PSVR2 being more rounded to fit more comfortably on the player's head. This was also a conscious design choice on Sony's part in order to provide a contrast to the PS5's flatter edges.
Advertisement
So, when can you expect to play the new PlayStation VR2? Sooner rather than later, it appears! Though no release date was disclosed in its first look, Sony says that video game developers are in possession of PSVR2's dev kit and are already developing games that will be compatible with the headset.