Is Elden Ring Cross-Platform?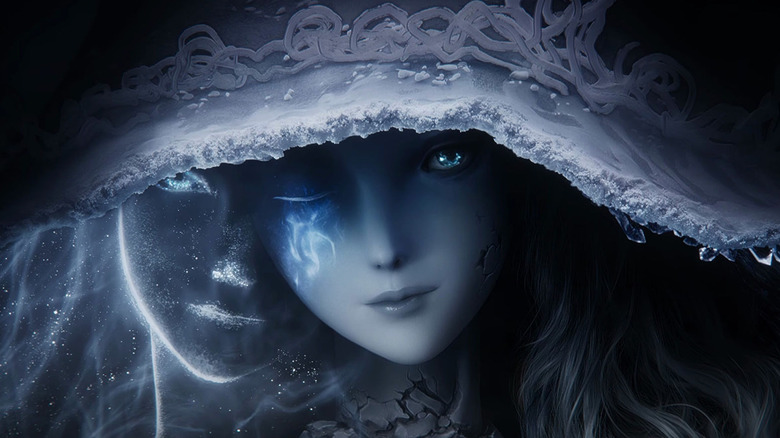 FromSoftware's latest punishing action-RPG "Elden Ring'' is here, putting an open-world spin on the "Dark Souls" formula and incorporating lore written by George R. R. Martin, the author of "Game of Thrones." Early previews for "Elden Ring" were overwhelmingly positive and the review scores match that enthusiasm. "Elden Ring" is sitting at a 97 on Metacritic, which places it as one of the best-reviewed games of all time. "Elden Ring" earned praise for not only embracing the challenge and struggle of "Souls" games, but also for introducing an open-world and making the game (slightly) more approachable than previous titles.
An "Elden Ring" producer said the game takes roughly 30 hours to mainline, but an IGN reviewer took 87 hours to beat the game, so it seems to be much bigger than previously thought. Like "Dark Souls" and "Bloodborne" before it, "Elden Ring" can be played in co-op, with friends coming into your world so you can dodge roll through boss fights together. The question remains: Does "Elden Ring" have cross-play co-op?
Elden Ring is cross-gen, not cross-play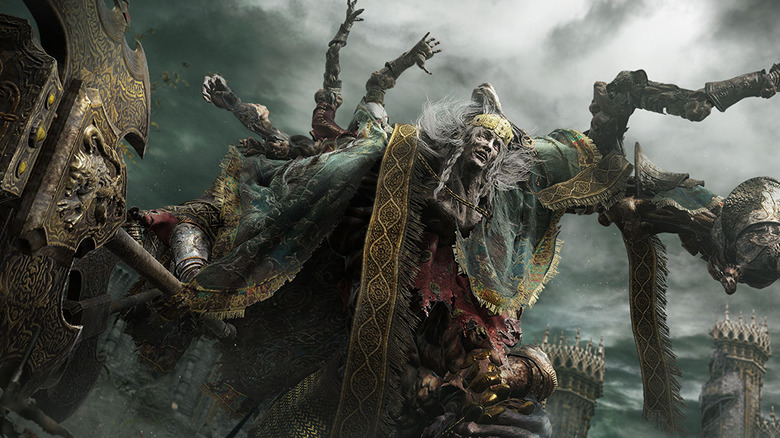 According to the FromSoftware website (translated via GameSpot,) "Elden Ring" unfortunately does not have cross-platform play. If your friend is on Xbox and you are on PlayStation, you cannot be Tarnished together. The game does have cross-gen play, so someone on a PS4 can play with someone on a PS5, with the same being true across Xbox console generations. FromSoftware has not said if it plans to add cross-platform support in the future, so if you want to play with your friends you will need to be on the same console family or PC.
"Elden Ring" does have a free cross-gen upgrade included with it. Anyone who purchases the game on Xbox One and upgrades to an Xbox Series X|S will get all the bells and whistles for free, with the same being true going from PS4 to PS5. While a lack of cross-platform multiplayer is a disappointment in any game, "Elden Ring" doesn't hinge on being co-op, so some players probably won't be bothered by the missing feature.