WWE 2K22 Will Let You Fight Machine Gun Kelly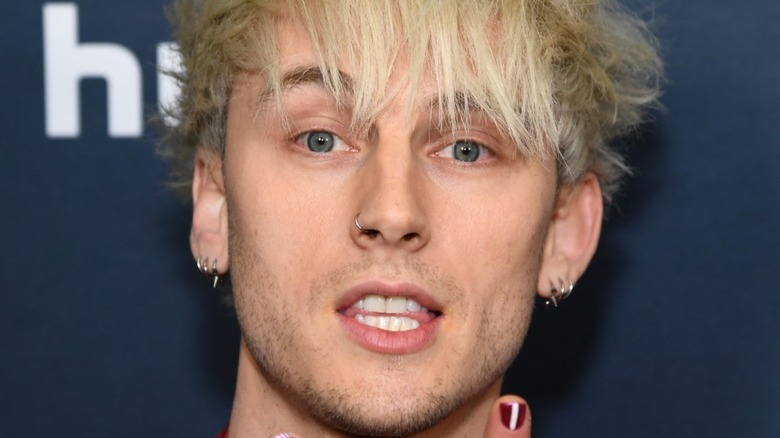 Getty Images/Dimitrios Kambouris
The WWE has been making wrestling games since before the World Wildlife Foundation forced it to change its name. Each new iteration has given players the ability to take control of their favorite performers with steadily advancing graphics and more advanced move-sets. As is the case with all sports games, developers have to walk a fine line between giving players enough innovation that it feels like a new game, but not so much that it changes the formula fans come for. 2K Sports and Visual Concepts have also had to deal with the headaches of a constantly changing roster, repeatedly scanning new professional wrestlers to design characters so that the game doesn't feel outdated by the time it's released.
"WWE 2K22" is set to be the next game in the series and it's already had more than its fair share of drama, with 2K Sports and Visual Concepts being forced to delay the release date in spite of pressure from the WWE to publish the game on its timetable. Still, the developers have managed to find a few ways to keep fans' attention. The WWE 2K YouTube channel recently posted a video announcing that Machine Gun Kelly is executive producing the soundtrack. That isn't the full extent of his involvement, though — MGK will also be a playable character in the game.
MGK makes his wrestling game debut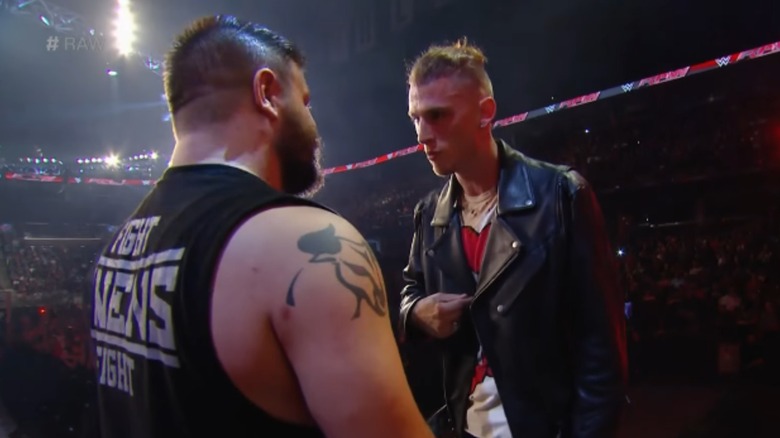 Machine Gun Kelly has had a pretty solid relationship with the WWE for a while now. He's performed and soundtracked several events, and made a few appearances in WWE programming (such as when he was thrown off stage by Kevin Owens after his performance during Raw in 2015). 2K revealed in a statement that in addition to his role as the soundtrack's executive producer, "Machine Gun Kelly will also appear as a playable character, available in a post-launch downloadable WWE 2K22 content pack." That's big news both to those who are fans of the hip-hop/rock artist and those who are less appreciative of his antics.
MGK has had a controversial career, getting into feuds with artists like Eminem and Slipknot seemingly for no good reason. Many people on forums like Reddit believe he only does this because he is "clout hungry" and wishes to draw attention to himself and his music. Many have also praised him for some of his other projects, such as his collaboration with Corpse Husband and his guest appearance on "Project Power."
"WWE 2K22" Deluxe Edition and "nWo 4-Life" Digital Edition will be available on March 8, 2022, while the Standard Edition and Cross-Gen Bundle will be available on March 11, 2022. It's still unknown when the Machine Gun Kelly DLC will be available or how much it will cost, but it promises to be popular among those who want to play as the musician and those who wouldn't mind a few minutes in the digital ring with him.