If You're Getting Elden Ring On PC, There's Bad News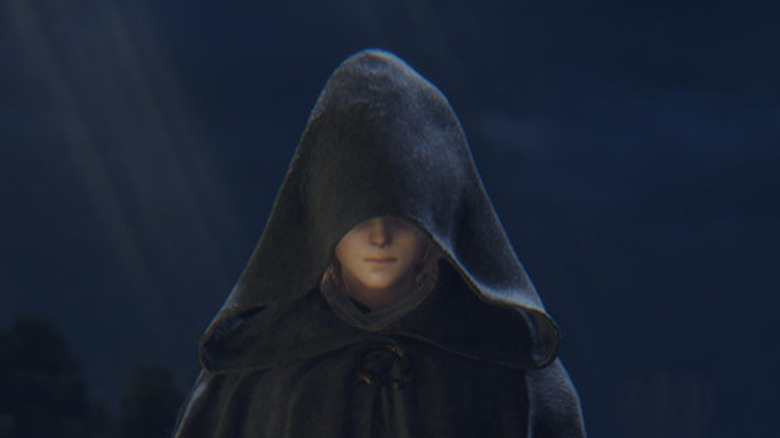 Fans have been looking forward to "Elden Ring" for a long time, and now, the game is here. The highly anticipated title is a collaboration involving big names like "Game of Thrones" author George R.R. Martin, who helped with world-building, and Hidetaka Miyazaki, the director beloved for his work on prior "Souls" titles.
Advertisement
Though critics are generally singing the game's praises, "Elden Ring" isn't without its flaws. In fact, some players have found the level of detail to be quite cumbersome. As much as gamers appreciate the cinematic graphics in "Elden Ring," they come at a cost, especially for PC players.
According to notes on the "Elden Ring" Version 1.02 patch, which players are advised to install before beginning "Elden Ring," the developers at FromSoftware have implemented a number of changes including "fixed frame rate drops under certain conditions." However, a Eurogamer Digital Foundry analysis conducted with the new patch in place found continued performance issues for PC players.
Elden Ring's PC Frame Rate Flaws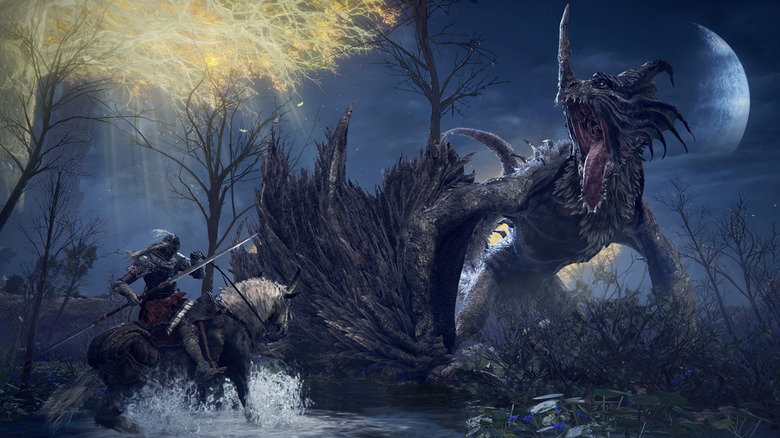 According to the Digital Foundry analysis, the PC edition of "Elden Ring" comes with "a number of issues that will affect all hardware configurations on all graphical settings presets," even with patch 1.02. Due to the game's use of DirectX 12 API graphics technology, which has caused similar issues in other games, "Elden Ring" has "severe and distracting frame-time stuttering issues" that can last around 250 milliseconds each.
Advertisement
While 250 milliseconds might not seem like a long time to the inexperienced eye, it can have devastating effects on "Elden Ring" gameplay, especially in combat scenarios. These frame rate stutters are triggered as new game material loads, and they can cause some significant frame rate ebb and flow which is especially frustrating given the open-world nature of "Elden Ring," which requires consistent loading and reloading. There are also persistent frame rate issues for both the PS5 and Xbox Series X, which mean "60fps is rarely — if ever — achieved" on the next-gen consoles in either frame rate performance mode or quality mode. Some players have implemented software solutions to help, though the reality of the problem still stands.
Advertisement
While the pre-launch patch didn't fix the frame rate issues in "Elden Ring," which are particularly pronounced on PC, Eurogamer reminded players that future patches will likely be on the way, as was the case with similar situations with both "Final Fantasy 7 Remake" and "Halo Infinite." Even as they navigate PC performance issues, fans can look forward to the fact that "Elden Ring" might be a little easier to play than they think.