EA Boss Slams FIFA Amid Contract Dispute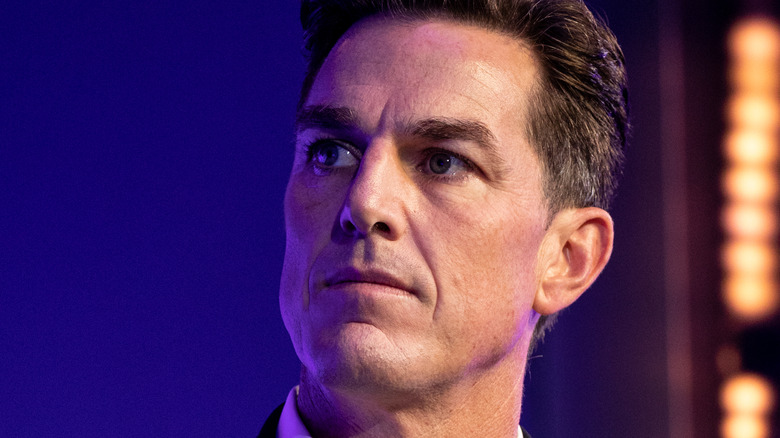 Bloomberg/Getty Images
When it comes to sports video games, there are few more popular than EA Sports' "FIFA" franchise. Named after the global governing body of the footballing world, the game is the leading football sim and one of the most lucrative and influential franchises among its sporting peers. Though the series has polarized both longtime fans of the franchise, as well as confused onlookers, due to its implementation of a borderline pay-to-win microtransaction system within its Ultimate Team game mode, the series continues to be one of the highest-selling games each year.
Advertisement
But, behind the scenes, there seems to be some major problems for the future of "FIFA," specifically when it comes to the game's licensing. Previously, it was reported that FIFA — the global authority on all things football — was allegedly demanding $1 billion from EA to use its namesake and intellectual property due to how much the series rakes in annually. In the immediate aftermath, EA revealed that it was considering severing its ties with FIFA for future games after a 30-year partnership. Now, with another "FIFA" title due this fall, EA's boss has reportedly slammed FIFA behind closed doors amid the dispute over the game's naming rights.
Andrew Wilson has reportedly said that EA has been "impeded" by FIFA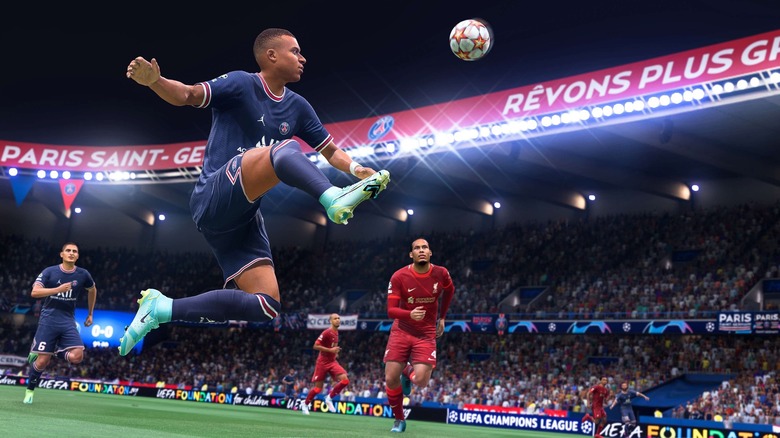 In a bombshell report by Andy Robertson and Tom Henderson at Video Game Chronicle, some very powerful names within EA have said that the relationship between the company and FIFA has gone off the rails in the lead-up to another annual release. EA CEO Andrew Wilson was allegedly very blunt in a recent internal company meeting, saying that the "FIFA" branding has "impeded" the series more than it has helped, and explaining that outside of official licensing for the FIFA World Cup, the brand has done little to help the series. "Basically, what we get from FIFA in a non-World Cup year is the four letters on the front of the box," Wilson said (via VGC). "In a World Cup year of course, we get access to the World Cup, but in the broader context of global football on an annualised basis, the World Cup is important but it's not the most important. We have 300 other licences that give us the content that our players engage with the most and the most deeply."
Advertisement
According to VGC, EA's current agreement with FIFA expires after the 2022 World Cup in Qatar. As of right now, plans are that the next title will indeed be titled "FIFA 23," but the jury is currently out on what EA plans to do beyond that. Given these tidbits, it's likely fans should expect EA Sports' football sim to be quite different beyond the 2022 calendar year.