Elden Ring's Launch Set A Series Record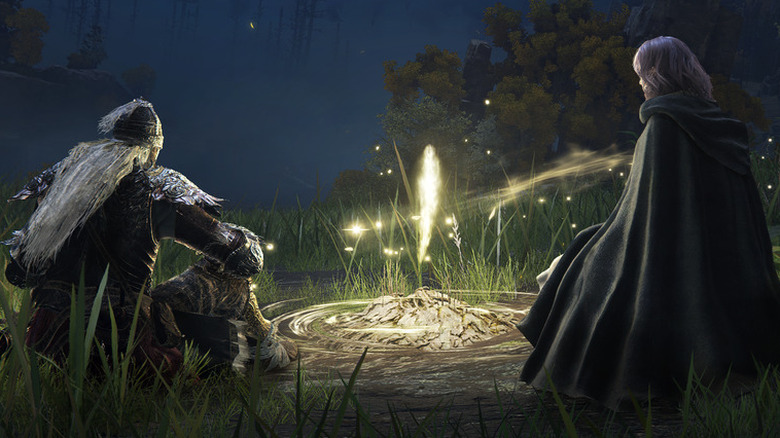 Critics applauded "Elden Ring" as a universally acclaimed title with an outpouring of positive reviews the day before its release. Many netizens already guessed it would be a knockout game, but not that it would exceed expectations at this rate. Gamesindustry.biz reported a record-breaking launch that shot past launch sales for all previous Souls games.
Advertisement
"Elden Ring" topped the GfK UK boxed charts this week, beating the likes of "Horizon Forbidden West" and "Pokemon Legends: Arceus" for first. "Dark Souls 3" held the previous record launch, but "Elden Ring" surpassed it by at least 26%. These numbers don't even include digital sales, which will probably significantly add to these numbers because of the recent growth in the download games market.
Boxed sales data split into 63% for the PlayStation 5, 17% for PlayStation 4, 17% for Xbox, and 3% for PC. Gamesindustry.biz highlighted that PC and Xbox are heavily digital platforms, so it's likely that the boxed sales don't accurately reflect how many people bought games for those devices. In fact, it's evident that PC numbers for "Elden Ring" are off-the-charts, despite the game experiencing poor performance on computers.
Advertisement
Here's even more information on "Elden Ring" and its current popularity. 
Steam numbers further confirm how popular Elden Ring is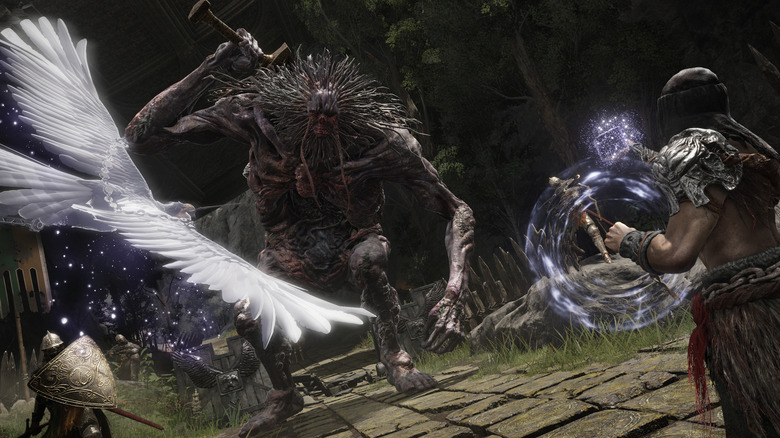 Benji Sales, who covers video games with a focus on sales and statistics, reported that "Elden Ring" beat the peak concurrent player record for all other Souls games combined. Steam recorded a peak of 861,538 players on February 26. According to Sales, "Dark Souls 3" holds the second highest record for Souls games at 129,975 peak concurrent players, which doesn't even come close. All Souls games (besides "Elden Ring") have a combined total 382,684.
Advertisement
Note that the GfK UK data doesn't necessarily match the trend for every country overall. Based on its popularity, it wouldn't be surprising to see "Elden Ring" break many other records. However, at this time, some of the numbers haven't yet been confirmed. Gamesindustry.biz noted that digital sales for "Elden Ring" will arrive later in the week.
"Elden Ring" first got FromSoftware fans hyped as a new IP that would incorporate lore from "Game of Thrones" writer George R. R. Martin. It's only the latest in the family of famously challenging games like "Dark Souls," "Demon Souls," "Bloodborne," and "Sekiro: Shadows Die Twice." It was released on February 25 for PC, PlayStation 4, PlayStation 5, Xbox One, and Xbox Series X|S. Unfortunately, "Elden Ring" is not cross-platform. However, it is cross-gen so players without the latest consoles can still play with friends who have them.
Advertisement