The Actress Who Plays Lara Croft In Shadow Of The Tomb Raider Is Gorgeous In Real Life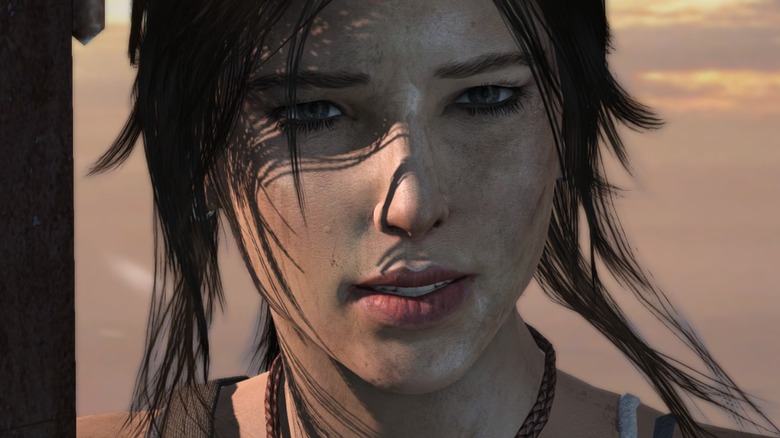 Square Enix
Since the first "Tomb Raider" game launched in 1996, the love for its protagonist Lara Croft has only grown with the years. The character quickly took on a life of her own, becoming something of a fashion icon and a sex symbol in the relatively early days of the video game industry.  
As time has cemented her popularity, the courageous, charismatic explorer has evolved quite a bit, so much so that many different actresses have embodied her in both video games and multiple adaptations — and more are on the way. Talented women like Angelina Jolie and Alicia Vikander have nailed the iconic role of Lara Croft in live action, and it goes without saying that they all share her captivating beauty.
Though many dedicated "Tomb Raider" players would recognize that the voice of Lara Croft changed in the newer reboot series, they might have trouble recognizing the actress herself, since the game is animated. To the surprise of no one, the voice behind Croft in one of her more recent games is drop-dead gorgeous in real life.
In addition to her work on "Shadow of the Tomb Raider," the actress in question has also played Croft in the 2013 "Tomb Raider" game reboot, as well as the 2015 title "Rise of the Tomb Raider," lending a fresh perspective to the character and lending the familiar character with a new youthful edge. So, who is the stunning star so many gamers know as the latest video game voice of Lara Croft?
Camilla Luddington voices Lara Croft
Actress Camilla Luddington stars as Lara Croft in "Shadow of the Tomb Raider" in addition to other recent "Tomb Raider" titles. In addition to her fantastic voice acting performance in this specific series, she's also a lovely and talented performer with a successful career.
Luddington is breathtaking both on and off the job, and her talents and charm only add to her attractiveness. On top of slaying the role of Croft, Luddington has an impressive body of work in live-action, including parts in "True Blood" and "Californication," not to mention her long-running role as Dr. Jo on "Grey's Anatomy." She's also flexed her voice acting skills in other mediums, taking on a few superheroic roles. Fans of DC Comics adaptations may recognize here as the voice of the sorceress Zatanna in the "Justice League Dark" animated movies or as Supergirl in the game "Infinite Crisis."
Originally from England, Luddington's Instagram bio describes her as a "Brit in LA." She shares occasional updates on both her Instagram and Twitter, including family fun with her husband and two kids, and fandom fuel from the professional work she's super passionate about. Fans can also find some fabulous and candid selfies along the way.
As she explained to Entertainment Weekly in 2015, the process of playing Lara in the newer games is much more physical for her than other voice acting roles, as she also provides the motion capture for the character. It's clear Luddington puts her heart into her work, especially given her thoughts on Lara Croft herself.
Camilla Luddington understands why Lara Croft is an icon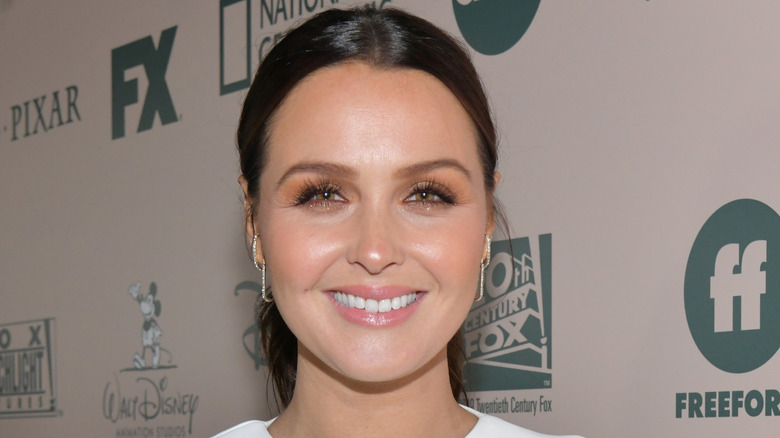 Rodin Eckenroth/Getty Images
In January 2013, just a couple of months before Crystal Dynamics' "Tomb Raider" reboot released in stores, Camilla Luddington sat down for a Q&A with the Hollywood Reporter, offering her perspective on the long-lasting franchise. 
When asked why she felt Lara Croft has become such an enduring and beloved character, Luddington told Hollywood Reporter, "As a female there aren't too many characters that are very empowering, and there's something very empowering about Lara Croft. She kicks butt and she does it in style. She's confident and she's educated." Clearly, Camilla Luddington and Lara Croft have quite a bit in common.
This ability to identify with the character has clearly contributed to Luddington's performance as Lara. Her take on the iconic treasure hunter and adventurer has earned her multiple awards nominations for each game in the reboot series, as well as one BTVA People's Choice Voice Acting Award for her work in "Rise of the Tomb Raider." 
During a 2018 interview with Entertainment Tonight, Camilla Luddington insinuated that "Shadow of the Tomb Raider" might end up being her last performance in the series. Since then, an animated Netflix series starring Haley Atwell and a sequel to the Alicia Vikander-starring live-action film have entered production, so "Shadow" may indeed mark the end of an era. Only time will tell if fans will get to once again hear the stunning and versatile Camilla Luddington raiding another tomb.