Nintendo And Sony Make Announcements About Invasion Of Ukraine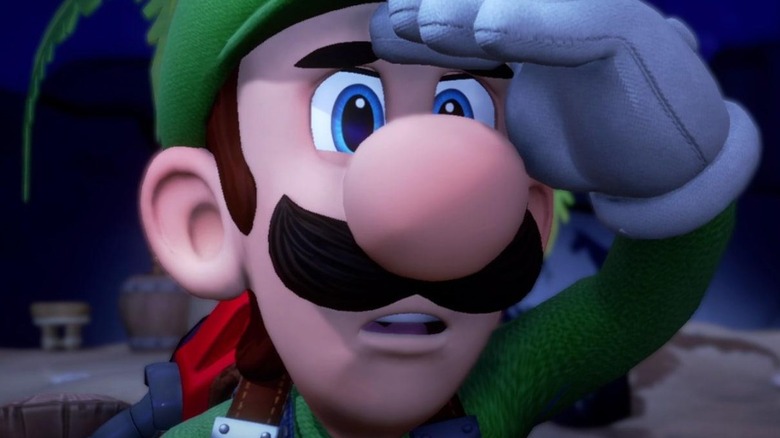 As Russia continues to invade Ukraine and political powers around the world are considering involvement, gaming companies have also decided to take a stand in a special way: ceasing support of Russian sales. Nintendo and Sony have joined a growing list of game developers and distributors looking to shut out Russian buyers, for both political and practical reasons.
CD Projekt recently announced that it would be halting sales of its games in Russia and Belarus (a neighboring country allied with Russia). The Polish company included a heartfelt message in support of Ukraine, saying that it wants to speak out about "what is going on in the heart of Europe." The Russian invasion of Ukraine likely felt personal for CD Projekt, which has a headquarters in Warsaw, Poland, but that doesn't mean that other companies are less eager to make a statement and show support for Ukraine.
Gamers have attempted to show their solidarity for Ukraine by putting together and purchasing an Itch.io bundle to support International Medical Corps and Voices for Children. So far, the bundle has raised almost $3.5 million in its short time being available. While individual gamers don't have the power to cut off Russia's ability to access games, they can organize in other ways — and they have.
Microsoft was one of the first major gaming companies to pull support for Russian gamers, ceasing all sale of Microsoft products – including Xbox hardware and software. Now, Nintendo and PlayStation have made their own statements as well, officially drawing a line in the sand and standing up against Russia — one in a clearer way than the other. Here's how Nintendo and Sony are handling the Russian invasion of Ukraine.
Nintendo delays a game and ceases sales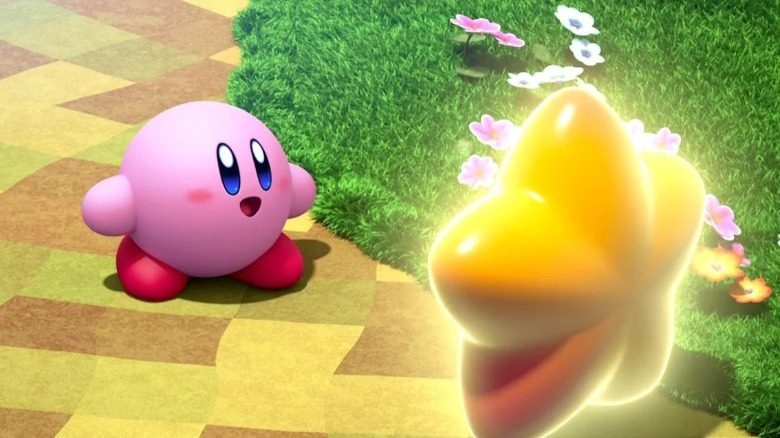 Nintendo made a few adjustments to its online store and game release schedule, though the company chose to release a more reserved statement on the Russian invasion of Ukraine. The Russian Nintendo eShop has been temporarily closed, put instead in maintenance mode. While Russian gamers can still access previously purchased games, Nintendo noted that it could not process Russian payment at this time. Nintendo also made the decision to stop shipping games and hardware to Russia, telling IGN that the change was "due to considerable volatility surrounding the logistics of shipping and distributing physical goods."
Perhaps the most important change Nintendo has made to stand up to Russia or show support for Ukraine is in its delay of "Advance Wars 1+2: Re-boot Camp." In a tweet, Nintendo announced, "In light of recent world events, we have made the decision to delay Advance Wars 1+2: Re-Boot Camp, which was originally scheduled to release on Nintendo Switch on April 8th." Of course, "Advance Wars" focuses on a war between fictional countries, and puts players in charge of literal armies. 
One Twitter user elaborated on the situation, writing, "It opens with Blue Moon, the in-game faction equivalent and analogous to Russia/USSR, invading a neighboring territory. It's not just because it's a war game, it's explicitly because the narrative and themes are a bit too relevant right now." While Nintendo did not craft a heartfelt statement specifically about the conflict in Ukraine, its actions seem to show that the company stands in solidarity with Ukraine's people.
PlayStation shuts down the PSN in Russia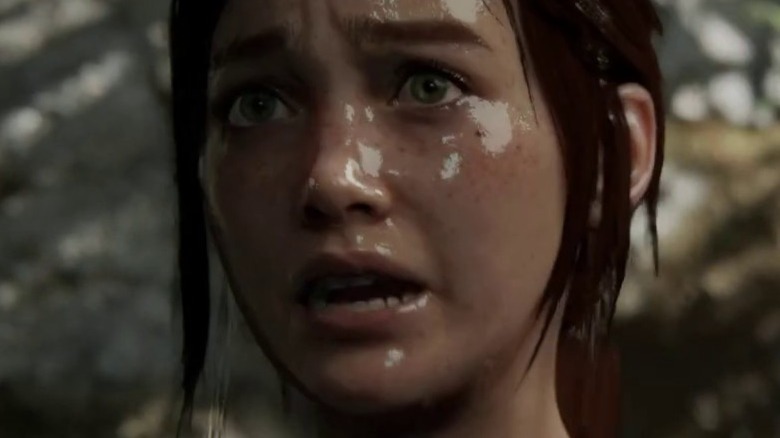 Sony announced that it would cease all sales to Russia, both online and in person. It will shut down the PSN store in the region and cease any shipments into the country for the time being, with no set date of when it will restart sales. In its announcement, Sony said that it would go a step further by making a $2 million donation to the United Nations High Commissioner for Refugees and Save the Children "to support the victims of this tragedy."
Some gamers suggested that PlayStation announced its donation and cease on Russian sales in order to draw attention away from other matters within the company, like recent claims of a sexist work culture. One commenter said, "You have 0 reason to announce you're doing this. Just do it for the cause, not the praise. Or in this case, for the coverup."
While it's not entirely clear if PlayStation has other reasoning or its move to stop support of Russia, it joins several other gaming companies in taking a stand for Ukraine. Some commenters have argued that halting Russian sales wouldn't do anything but harm Russian gamers, but others are concerned about how people who use the Russian PSN but are not Russian citizens will be able to access games.