Elite Dangerous Fans Just Got The Most Disappointing News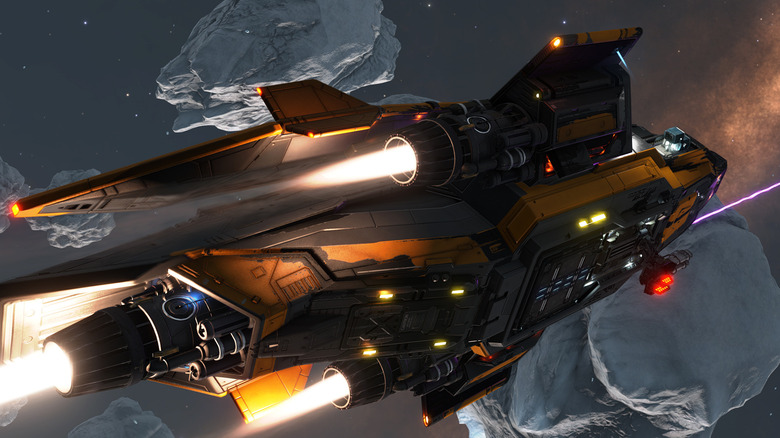 "Elite Dangerous" became popular as an MMO for the freedom it offered players with pilot-based space exploration. Its expansion "Elite Dangerous: Horizons" then grew that freedom with the ability to explore planets using land rovers. "Elite Dangerous: Odyssey" was supposed to build on that even further with an entirely new way to play: on the ground. It had a notoriously rocky launch, but it was still supposed to come to consoles. Unfortunately, Frontier Developments just announced some disappointing news for its fans.
Advertisement
Frontier initially delayed PlayStation and Xbox versions of "Elite Dangerous" since "Elite Dangerous: Odyssey" missed the mark. However, Frontier CEO David Braben posted a development update about the canceling console development on the game's official website.
"It's no secret that Odyssey's launch was less than ideal, including the need to split the PC/console player base to focus on a PC-only launch," he said, acknowledging that the player base wasn't happy. "Since Odyssey's release in May 2021, we have worked tirelessly to improve the Odyssey experience on PC, and whilst we have made great progress there is still more to be done. We have been supporting the pre-Odyssey and post-Odyssey codebases since."
Advertisement
It's a big blow for those who were counting on using their consoles to play "Elite Dangerous: Odyssey." However, it's hard to say if they were missing out on much, considering how poorly the expansion did on PC.
What the CEO had to say about the console cancelation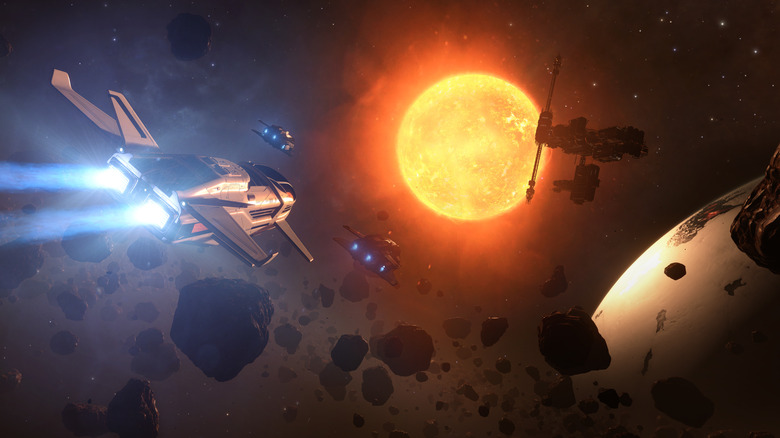 Fans were originally hyped for "Elite Dangerous: Odyssey" as an expansion for the already massive space exploration game. Alpha testers wrapped up in early 2021 before the expansion was officially released on Steam, the Epic Games Store, and the Frontier site. However, the $40 expansion came loaded with bugs, leading to an outpouring of negative reviews on Steam. Frontier promised to fix it as soon as possible, but players are still facing frustrations even now. 
Advertisement
Since launch, the company has been hammering away at the various bugs discovered in its game. Ultimately, the difficulty in supporting even one codebase led to the cancellation of all console development. "Over the last several months, we have been wrestling with the best way to move forward," Braben continued. "It is with a heavy heart we have decided to cancel all console development. We need to be able to move forward with the story of the game, and in order for us to do this we need to focus on a single codebase."
"Elite Dangerous" itself launched in 2014 for PC and followed up with console versions in the following years for the base game. The "Elite Dangerous: Horizons" expansion followed in 2015, and then "Elite Dangerous: Odyssey" in 2021. It's unclear if Frontier will ever reconsider the idea of bringing "Odyssey" to consoles, but as for the near future, it doesn't seem to be a possibility. 
Advertisement