Cloud From Final Fantasy 7 Remake Is Gorgeous In Real Life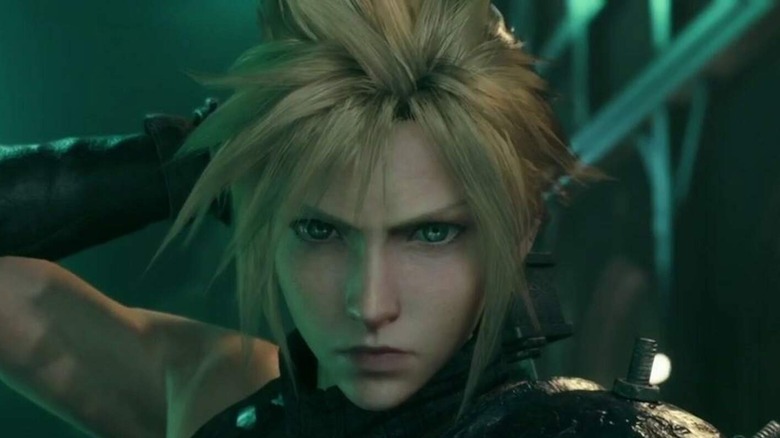 Square Enix
Where lead antagonists in big-budget video game franchises are concerned, one would be hard-pressed to find many characters more iconic than Cloud Strife of the "Final Fantasy VII" universe. The wayward SOLDIER member turned planet-defending merc is in that small group of gaming heroes that have permeated pop culture on a level akin to the movers and shakers of the MCU or Pixar. He's right up there with the likes of Mario, Sonic the Hedgehog, Lara Croft, and Kratos.
Cloud's status in the hierarchy of video game characters should come as no surprise, though. The original FF7 — which was first released for the PlayStation in 1997 — had sold more than 13,000,000 copies as of February of 2021. And it continues to be namechecked as one of the greatest gaming experiences ever. In 2018, it came in at No. 7 on Game Informer's "Reader's Choice Top 300 Games Of All Time."
So, when the folks at Square Enix finally decided to remake the game for modern consoles — after literal decades of fans demanding they do so — there was tremendous pressure on the company to get it right. They largely succeeded in doing so, too; particularly in the case of Cloud, whose mako-tinged eyes and brooding demeanor didn't just please gamers, it made some of them swoon as well. Turns out, the voice actor who portrays the Materia master has a similar effect on people.
Cody Christian is the voice behind Cloud Strife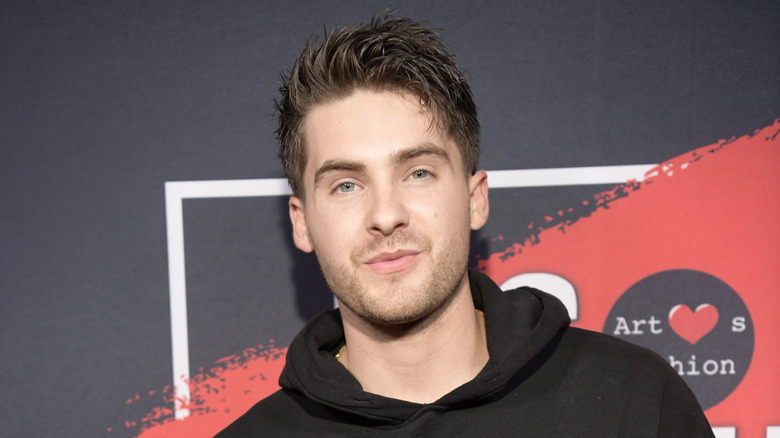 Arun Nevader/Getty Images
When Cloud, Barret, Tifa, and the rest of the "FF7" crew returned for the 2005 movie sequel, "Final Fantasy VII: Advent Children," Steve Burton was tasked with providing Cloud's voice, just as he had done in the "Kingdom Hearts" series. He continued to portray Cloud in a range of "Final Fantasy" projects through 2018's "Dissidia Final Fantasy NT," too. For 2020's "Final Fantasy VII Remake," however, the game's developers went in a new direction with Cody Christian.
Although that decision was semi-controversial at the time, it paid off in the end — Christian's efforts were a hit with critics and gamers alike. In 2021, he received a BAFTA Games Awards nomination for Best Performer in a Leading Role. Meanwhile, ScreenRant's Christian Stridiron wrote that "Christian's take on Cloud brings the character back to his roots in an incredible way," adding, "the prospect of Christian's nuanced approach to the character shines a bright light on future 'Final Fantasy 7 Remake' parts."
Again, though, the actor's voice wasn't the only thing about him that fit Cloud to a T. He also has the same inherent dreaminess in real life that Cloud has in the game. Before jumping into the "Final Fantasy" world, he made a big splash with recurring roles on teen dramas like "Pretty Little Liars" and "Teen Wolf." He even netted a Teen Choice Award nom for his work on the latter series. If that doesn't scream Tiger Beat-level heartthrob, we don't know what does.