Rockstar Responds To Next-Gen GTA's Big Character Problem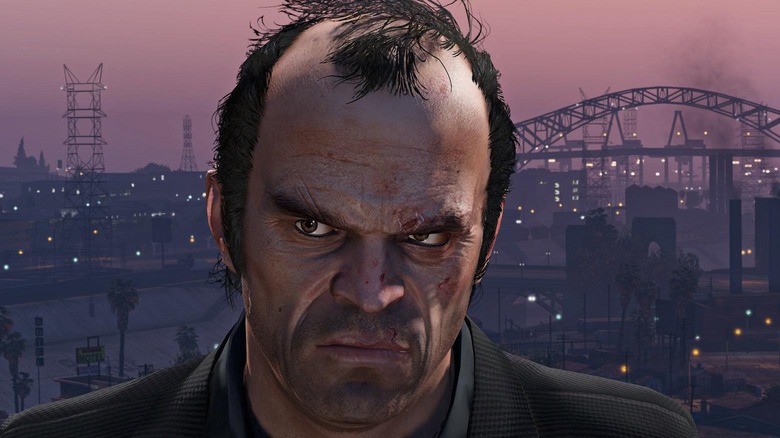 If you feel like you've been playing "Grand Theft Auto 5" forever at this point, it's likely because you have. Released in 2013 for the Xbox 360 and PlayStation 3, Rockstar Games' latest addition to the "Grand Theft Auto" franchise was later ported over to the Xbox One and PlayStation 4, as well as the PC. Now, nearly a decade after its initial release, "Grand Theft Auto 5" will be receiving a next-gen "update" in which it will be available to consumers on the Xbox Series X|S and PlayStation 5 — that's a total of three different console generations. Unfortunately, this transition to the next generation of console gaming has seen its fair share of controversy, both because of its confusing and frustrating price point and its mere existence. Unfortunately, it now seems you can add technological mishaps to that list as well.
Because the next-gen version of "Grand Theft Auto" is basically a new title and not a simple update, players of "GTA Online" — the game's open-world multiplayer mode — are being forced to migrate their old accounts to the next-gen refresh. However, this process has not gone well for many players, as some have noted that Rockstar Games' website has denied them account migration (via Eurogamer). With the next-gen version of "GTA 5" now available for public consumption, Rockstar has responded to such complaints about this big character problem.
Rockstar Games says it's investigating cause of GTA Online account migration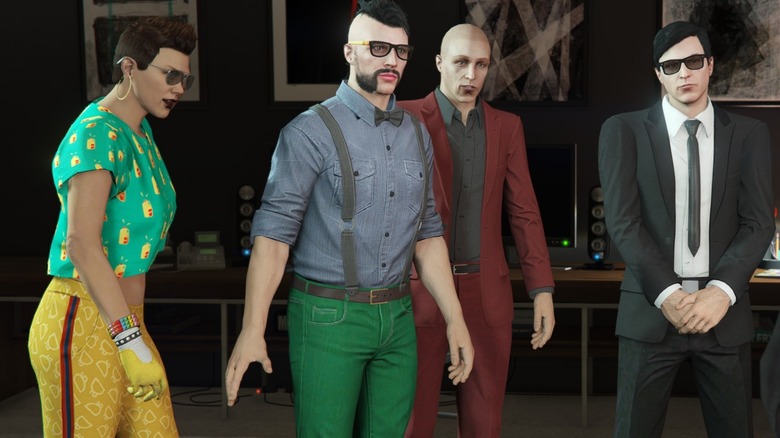 Account migration from the old-gen to the new-gen of "Grand Theft Auto 5" is supposed to be relatively simple. On paper, all such a process requires is to go to the game's main website, sign in to one's Rockstar Social account, and transfer your account over according to a Rockstar Support page. However, there is one problem that has prevented some players from successfully migrating their accounts to the next-gen, and it seems to stem from players previously migrating their accounts from either the Xbox One or PlayStation 4 to the PC (via Eurogamer). Rockstar seems to have been made privy to this hiccup, and has addressed it.
In a support tweet from the company, Rockstar said that it was "working to resolve the issue with GTA Online profile migration for PS5 and Xbox Series X|S" and that it will soon have an update. Some hours later, Rockstar followed up claiming to have solved the migration issue. "The issue blocking GTA Online profile migration of PS4 and Xbox One accounts that were previously migrated to PC has been addressed, and that migration is now working as intended," RockstarSupport tweeted.