Next-Gen GTA's Prices Are Seriously Frustrating Fans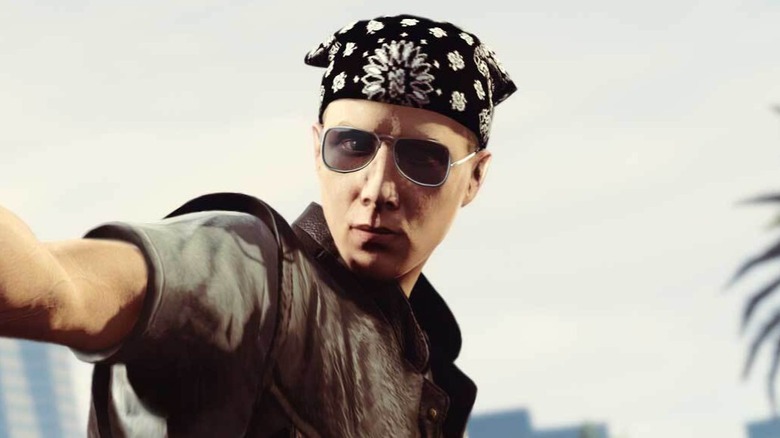 Fans initially expected an enhanced version of "Grand Theft Auto 5" back in 2021, after hearing about the upgrade in 2020, but that never came to be. The revamped edition of the hit game was delayed, and in 2022, gamers are still waiting to play the optimized version of "GTA 5" on their PS5 or their Xbox Series X|S. Now, the updated version of Rockstar's flagship game (which finally arrives soon) has stirred up a new kind of controversy, confusing players with a significant price difference between the Xbox and PlayStation versions of the upgraded "GTA 5."
"GTA 5" was originally released in 2013 for the PlayStation 3 and Xbox 360, and has since made the jump to the PlayStation 4 and Xbox ONE. Now, the game is looking to arrive on a third generation of consoles, standing to make a profit for Rockstar and continue to build hype for the long-awaited "Grand Theft Auto 6." Take-Two's CEO Strauss Zelnick said that he's thrilled to see "GTA 5" finding success years past its release. Speaking at the Morgan Stanley Technology, Media & Telecom Conference, Zelnick said, "Grand Theft Auto [V] is now heading into its third generation which is incredible. It was a standard-bearer when it was launched, it continued to be the standard-bearer in the second generation, we'll see how Grand Theft Auto does in the next generation" (via VGC). 
Zelnick went on to say that gamers want complete overhauls of their favorite games, not simple ports of the same game. While this high standard might account for the delays encountered by the enhanced edition of "GTA 5," it doesn't account for the price difference that has fans fuming online.
What's going on with GTA's prices?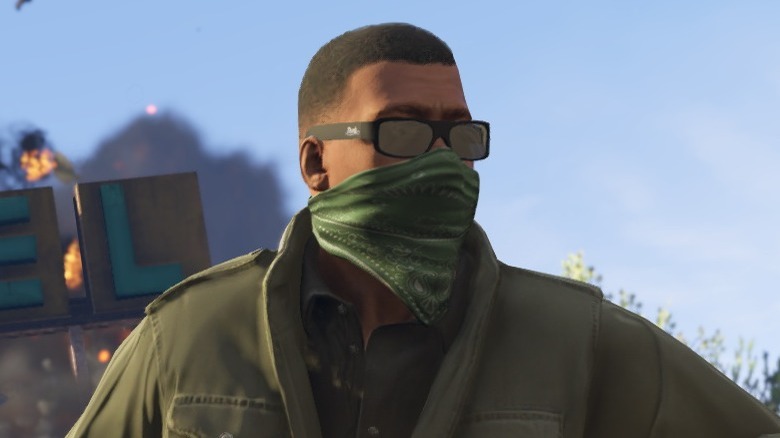 First, the good news. Rockstar will be running a promotion for the enhanced edition of "GTA 5" for a limited time on both the Xbox Series X|S and PlayStation 5. This deal will allow players to receive massive discounts on both the updated story mode and "GTA Online," which players can now purchase separately. However, Xbox and PS5 players may notice a difference in price between the two systems.
VGC reported that Xbox gamers will need to pay roughly $20 for the enhanced version of "GTA 5" (or $10 for just "GTA Online"), while PS5 players with PS Plus will receive an even steeper discount, paying $10 for the enhanced edition. PS Plus gamers can also opt to play "GTA Online" for free for a limited time. While fans are understandably excited that the enhanced "GTA 5" will be discounted for both Xbox and PlayStation players, many have wondered why there's a ten-dollar difference between the different consoles. After a promotional period, the price for "GTA 5" on both consoles will rise to its full price of $39.99.
It seems that the reasoning for the discrepancy comes from Rockstar's decision to offer the story mode of "GTA 5" separately from "GTA Online." Players can buy the full edition of the game, which includes both parts, but they can also opt to buy just the story mode or just the online component. Since PlayStation Plus users can currently download "GTA Online" for free, they will not have to purchase that half of the game when buying the enhanced edition, therefore accounting for the $10 price difference between consoles. Still, some fans are feeling fired up about PlayStation owners getting part of the game for free.
How do fans feel about the price difference?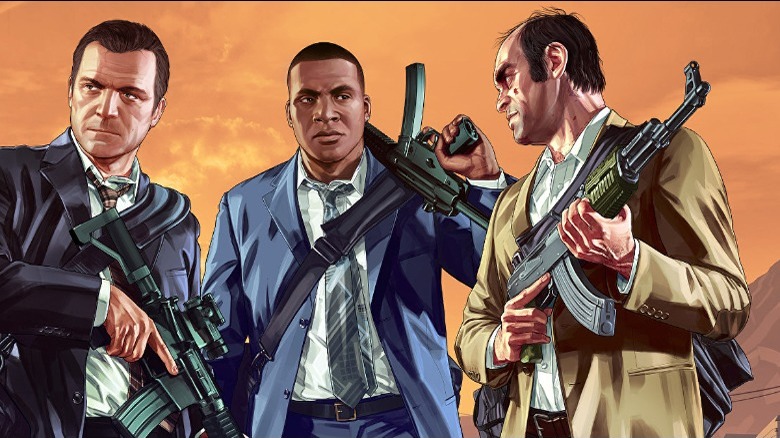 Overall, many players are pleased that the "GTA 5" enhanced edition is relatively cheap – at least for a limited time. Still, some gamers thought that it should be free. One tweeted, "So they earned billions of dollars from the game ... and yet no free upgrade?" Another gamer replied, saying that Rockstar is "milking" "GTA 5" for money, knowing that fans will purchase each new upgrade to the nearly decade-old title. Others said that the price was reasonable, worth picking up for $20 or less.
Some gamers said that buying the game again would only be worth it for "campaign DLC," especially considering the game's age. Many were confused that the game wasn't a free update for those who have already purchased "GTA 5" on another console.
Perhaps most importantly, some gamers are suspicious of the enhanced edition of "GTA 5," and wonder if it will really be much of an improvement over the older edition of the game. Considering the fact that Rockstar hasn't released many details or footage of the enhancements, it's a fair concern for players to have. Ultimately, players will have to wait to see how "GTA 5" looks on a third generation of consoles when it releases soon.