The Last Of Us Leaks Reveal How Accurate The Show Is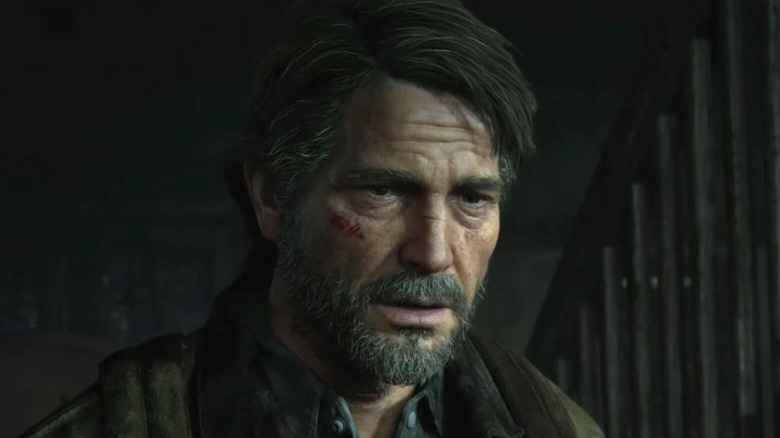 To this day, "The Last of Us" remains one of the most beloved and critically acclaimed video games ever released. A 2013 PlayStation 3 exclusive produced by Naughty Dog, "The Last of Us" follows Joel, a father in mourning after his teenaged daughter is killed in the midst of a post-apocalyptic event. 15 years after his tragedy, Joel has become a smuggler and is tasked by the rebellious/terrorist organization Fireflies with transporting a young girl named Ellie — who is seemingly immune to the Cordyceps infection — across the country in the hopes of developing a vaccine. Despite being cold towards her at first, Joel eventually develops a bond with Ellie 
Advertisement
Due to its great visuals, amazing voice acting, solid gameplay loop, and touching story, "The Last of Us" became a benchmark for narrative-centric video games. The IP's success spawned a highly successful sequel, "The Last of Us Part 2," six years later. Most recently, the series was picked up to be adapted into a television series by HBO which will star Pedro Pascal and Bella Ramsey. The show is in the middle of filming, and recent leaks from the set are giving fans a glimpse into how accurate the show will be.
On-set photos reveal Bella Ramsey wearing Ellie's winter outfit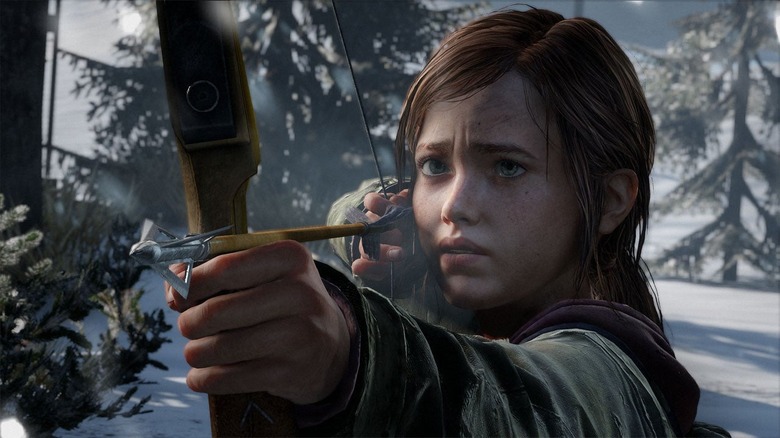 While photos from the set of "The Last of Us" television have popped up here and there since filming began in July 2021, most of them haven't provided a good look at the characters. However, the latest leaks have provided a very good visual of both Pascal and Ramsey in character as Joel and Ellie, respectively. While filming a scene in Calgary, Canada, fans took photos and videos of the cast. In a photo posted to Twitter by NaughtyDogInfo, Ramsey is shown wearing an outfit that highly resembles  Ellie's winter outfit from the latter stage of the first game. This has given fans of the games the impression that the production crew behind the television adaptation is doing its best to stay true to the source material even when it comes to character aesthetics.
Advertisement
Another "TLOU"-based Twitter account, TheLastOfUsNews, also posted a video from the latest bout of filming, which shows Pascal and Ramsey next to two unknown actors presumed to be playing the roles of Henry and Sam, two surviving brothers that Joel and Ellie encounter on their trek across the country.