Playing GTA 5 Could Get You Banned From GTA Online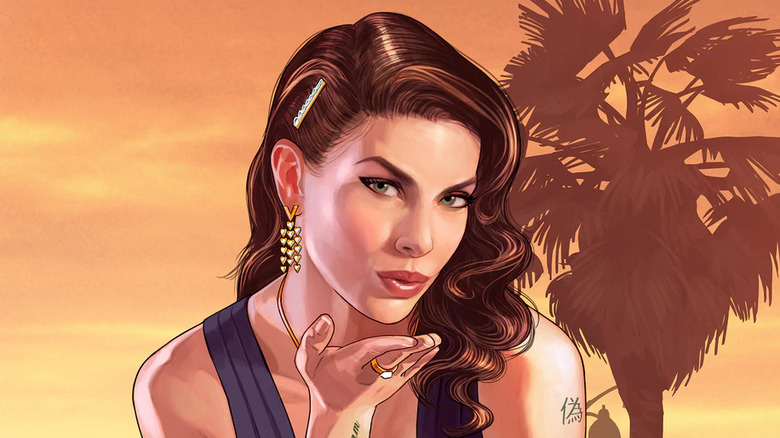 Next-gen consoles usually bring with them the next installments of our favorite series, but "Grand Theft Auto" remains the exception. With the release of the remastered "Grand Theft Auto 5" on PlayStation 5 and Xbox Series consoles earlier this month, it has officially survived three console generations. And because there's no sign of "GTA 6" coming out anytime soon, fans of the open-world crime series seemingly have no choice but to play "GTA 5." But unfortunately, gamers are running into some serious problems when attempting to play "GTA 5" on Xbox Series consoles and PlayStation 5.
Advertisement
Porting games has seemingly never been something Rockstar has been good at — just take a look at the disastrous port of "Grand Theft Auto: The Trilogy." However, unlike those remasters, the complications affecting "GTA 5" aren't gameplay-related. Instead, major issues arise when gamers attempt to access the new and improved "Grand Theft Auto Online."
A significant difference between "GTA 5" on next-gen vs. last-gen consoles is in its distribution. Rockstar has now made the title's online portion a separate downloadable game, allowing people to choose which they want to install and boot up. And with "GTA Online" currently being free to users on PS Plus, thousands of new players have already downloaded "GTA Online." Unfortunately, the new port is causing many gamers to get banned.
Advertisement
Why are players being banned from GTA Online?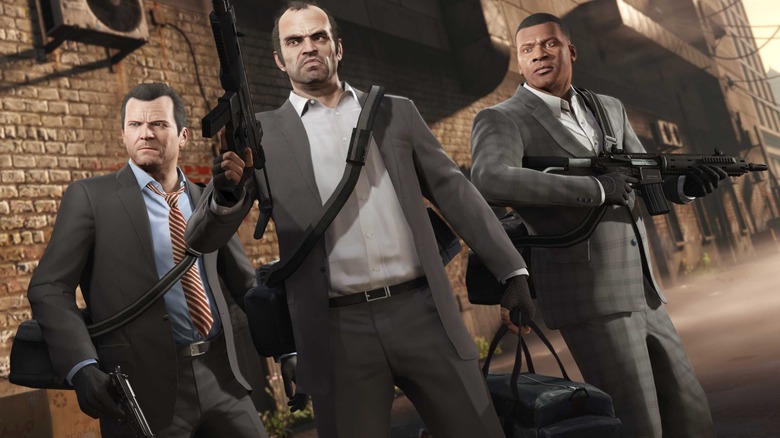 "Grand Theft Auto Online" has always had an issue with cheaters, but now the cheaters aren't the only ones receiving bans. Unfortunately, the specific cause for the bans isn't known, outside of it being some kind of glitch. Still, some Twitter users have discovered it has something to do with launching "Grand Theft Auto Online" from a single-player session. So some fans believe the game may be making the mistake of thinking gamers are booting up "GTA Online" from a third-party source.
Advertisement
The solution for avoiding a ban is simple. Gamers wishing to launch "Grand Theft Auto Online" should start the game from the main menu, rather than switching to it from within the story mode. 
However, if you are already affected by the ban, there may be a solution to get unbanned. According to a Twitter post from Rockstar aficionado Tez2, these seem to be IP bans — which is why many users are also complaining of being locked out of "Red Dead Online" (per ComicBook). At first, this seems like a bad thing because it can affect multiple accounts, but as Tez2 explains, "at least you could change your IP to avoid it." Of course, that's typically easier said than done, but it's at least one workaround while Rockstar sorts out this issue.
Advertisement