Rockstar's GTA+ Has Everyone Saying The Same Thing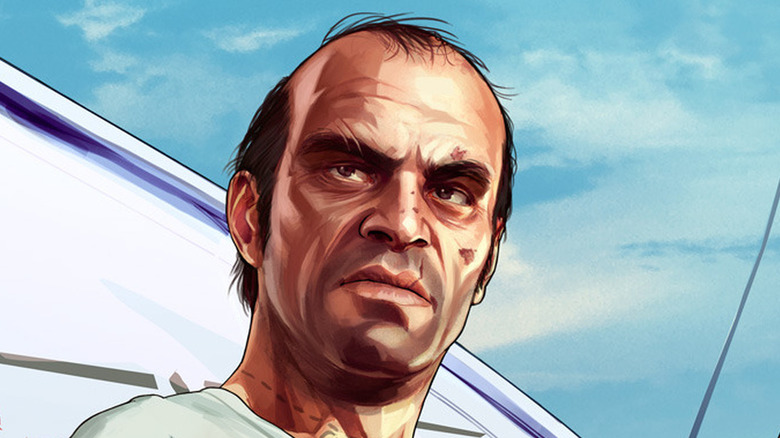 Not long after launching the next-gen version of "Grand Theft Auto 5" and "GTA Online" — and in the midst of a bizarre glitch that's causing players to be banned from the online servers — Rockstar has announced the next evolution of "Grand Theft Auto." And no, it's not "GTA 6."
Instead, much to the surprise of gamers everywhere, Rockstar is planning the imminent launch of GTA+, a subscription service that aims to take your dreams of running a virtual criminal empire to the next level. As explained in a post on the official Rockstar Newswire page, GTA+ will run $5.99 a month and offer players "easy access to a range of valuable benefits for both new and long-standing players on the latest generation consoles."
Subscribers will receive a recurring deposit of $500,000 of in-game currency, which should help them to purchase all the explosive goods and services their hearts desire, as well as exclusive vehicles, discounts, housing opportunities, and more. Additionally, it appears as though previously vaulted content may be made available again in the near future, as Rockstar notes players will have "the opportunity to claim properties in and around Los Santos that unlock gameplay updates [they] may have missed out on."
Of course, as with all things "GTA," the fan response has been nothing short of intense. In fact, many "GTA Online" players had similar reactions across the board.
Why GTA+ doesn't sit right with fans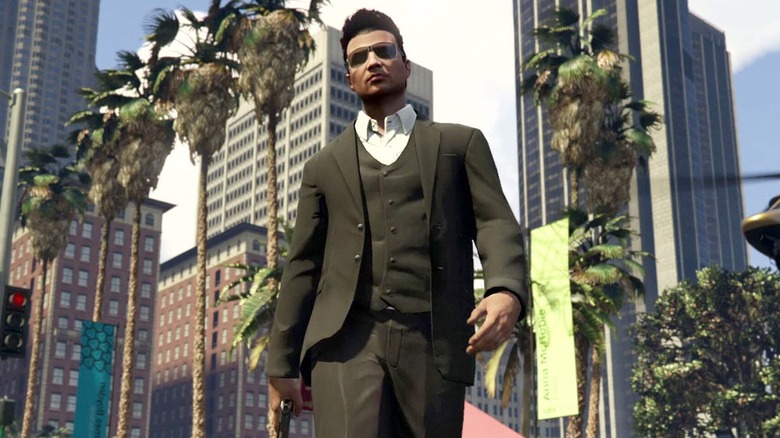 Although "Grand Theft Auto" superfans could definitely find something to enjoy in Rockstar's first batch of GTA+ incentives, the majority of gamers seem to be displeased with the announcement. For many, the rollout of GTA+ feels like the latest in a string of reminders that "Grand Theft Auto 6" isn't coming any time soon. Others are frustrated by Rockstar's continued efforts to get the most out of "GTA 5," even after the game has been on the market for close to a decade. 
Annoyed players are already making memes to illustrate their feelings towards Rockstar Games' business practices. Meanwhile, some fans seem to be less opposed to the service's existence, and more incredulous at the GTA$500,000 payout for subscribers. Some have noted that this amount doesn't even compare to the kind of in-game cash players can make with a bit of strategy and careful farming.
Like it or not, "GTA Online" isn't going anywhere. GTA+ launches exclusively for PS5 and Xbox Series X|S players on March 29.