Teenage Mutant Ninja Turtles: The Cowabunga Collection - What We Know So Far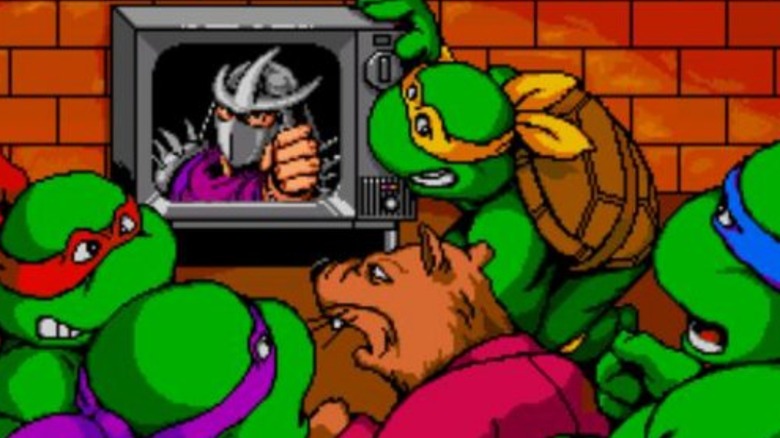 During a March 2022 PlayStation State of Play showcase, Sony announced "Teenage Mutant Ninja Turtles: The Cowabunga Collection." This partnership between Konami, Nickelodeon, and Digital Eclipse brings 13 classic titles from the "Teenage Mutant Ninja Turtles" franchise back in one complete package. Older players will be able to relive childhood memories with these classics, while younger gamers will have the chance to experience them for the first time.
This announcement comes at an exciting time for the "Teenage Mutant Ninja Turtles" franchise. With tons of new media being created, including a new game and an animated big-screen reboot produced by Seth Rogen, TMNT fans could be looking at an exciting new era for the franchise. Even with new content, though, there will always be plenty of old media to look back on, and "The Cowabunga Collection" is an exciting way to make sure these classics games don't get lost in time.
What's Included in the Collection?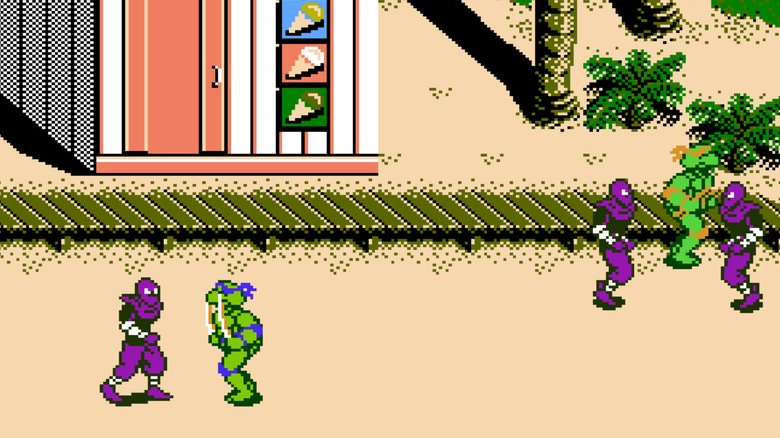 "Teenage Mutant Ninja Turtles: The Cowabunga Collection" includes 13 classic TMNT games spanning arcades, NES, Super NES, Sega Genesis, and Game Boy. This includes side-scrolling action games like "Turtles in Time," as well as one-on-one fighting games like "Tournament Fighters." 11 of the 13 games will also include their Japanese versions, and some of the games will have multiple versions from across their console counterparts.
Konami and Digital Eclipse will also be adding several quality-of-life upgrades to make these games smoother and more accessible for a new audience. This includes save anytime, rewind, and button mapping options. Each game will also come with a custom-made digital guide to help players through some of the most notoriously difficult parts of these classic titles.
Most excitingly, while each game in "The Cowabunga Collection" will feature the local couch co-op play that they were known for, four of the titles will include online play, allowing gamers to experience multiplayer gameplay in a whole new way. Konami has also promised that the game will include a Museum mode, featuring extras from the cartoons, comics, and other notable TMNT media. Fans can look forward to never-before-seen development art, sketches, and design material from these previous games.
When Will The Cowabunga Collection Release?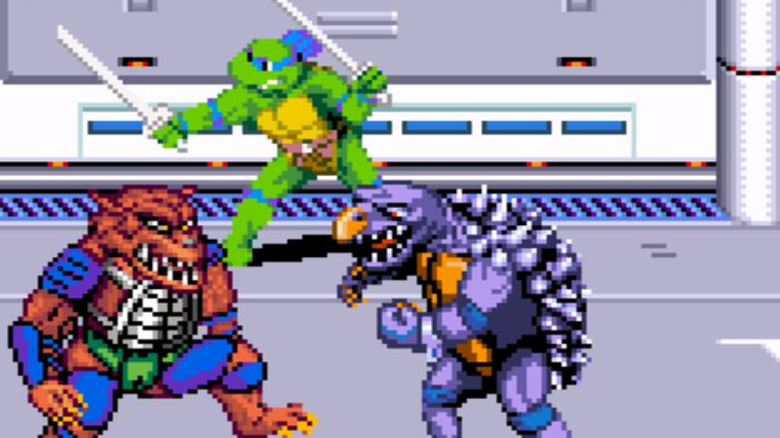 Konami has not yet offered a definitive release date for "Teenage Mutant Ninja Turtles: The Cowabunga Collection," though the title does carry a vague 2022 release window. It will be released across both generations of PlayStation and Xbox consoles, along with the Nintendo Switch and PC, the latter of which will be available through Steam. It will release at a price point of $39.99 across all platforms.
With this collection, along with the upcoming release of a brand-new game "Teenage Mutant Ninja Turtles: Shredder's Revenge," it's shaping up to be an exciting year for TMNT fans. After not having a dedicated console game since 2016's "Teenage Mutant Ninja Turtles: Mutants in Manhattan," the Turtles are ready to make their return with some retro-fueled action across a pair of titles. Hopefully, the shell-shocked pizza kings can deliver some fun with these odes to the old-school.