Fortnite Passes Milestone For Ukraine Relief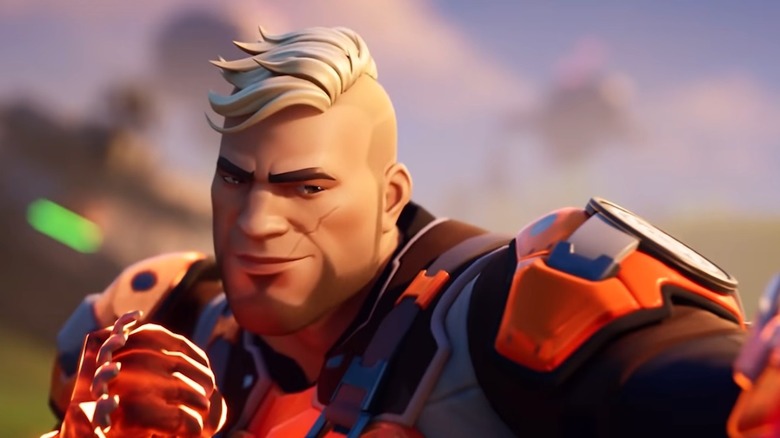 Epic Games
There is plenty going on in the latest season of "Fortnite," but it is what Epic Games is doing in the real world that's making headlines. Chapter 3 Season 2 has tons going on, including the removal of building mechanics that is being spun out into its own mode, but Epic Games also committed to donating all of its proceeds from "Fortnite" to humanitarian aid for Ukraine for a limited time. Epic Games started donating on March 20 and plans to continue doing it through April 3. Microsoft agreed to also donate its cut from "Fortnite" purchases on Xbox. All of this has resulted in more than $70 million USD being donated as of March 25, which means Epic Games has hit a very impressive milestone.
As reported by PC Gamer, Epic Games is now the single largest corporate donor of relief to Ukraine as it deals with the ongoing Russian invasion. Meta donated $15 million, Amazon has donated $10 million, and Samsung has donated $6 million. None of these are even remotely close to what Epic Games has put up from "Fortnite" and the $70 million figure isn't even the final amount. Epic Games has even donated more than multiple small countries, just using its proceeds from "Fortnite." All of this brings up an interesting revelation about "Fornite" itself.
Fortnite makes a ton of money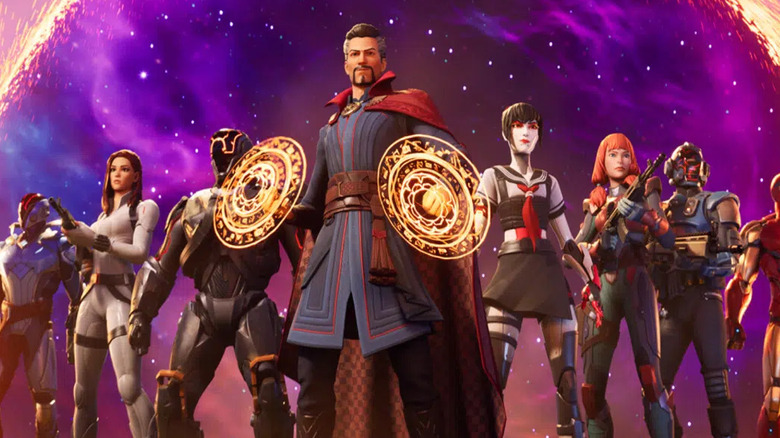 Epic Games
It's important to note that Epic Games has not disclosed exactly how much of that $70 million is from Epic Games and how much is from Microsoft, but Epic Games' percentage should be bigger. Because of this, it's not possible to state exactly how much Epic Games has donated by itself, but it is still certainly the biggest single corporate donor and there is a decent chance that Microsoft is either in second place, or will be by the time April 3 rolls around.
While this massive donation is incredible and will go towards helping the people of Ukraine, it also gives some insight into just how much money "Fortnite" makes. While plenty of "Fortnite" revenue is coming in year-round because people are picking up rare skins, players are perhaps spending more because of the additions in the latest season. Epic Games started this fundraising effort at the launch of a new season, which is likely when "Fortnite" revenue spikes due to people picking up the new battle pass and new skins. It's also possible that some generous "Fortnite" players saw that proceeds were being donated and picked up some extra V-Bucks. Regardless, Epic Games has donated and will continue donating a massive amount of money to provide relief for the people of Ukraine.