The Real Reason Wordle's Creator Sold The Game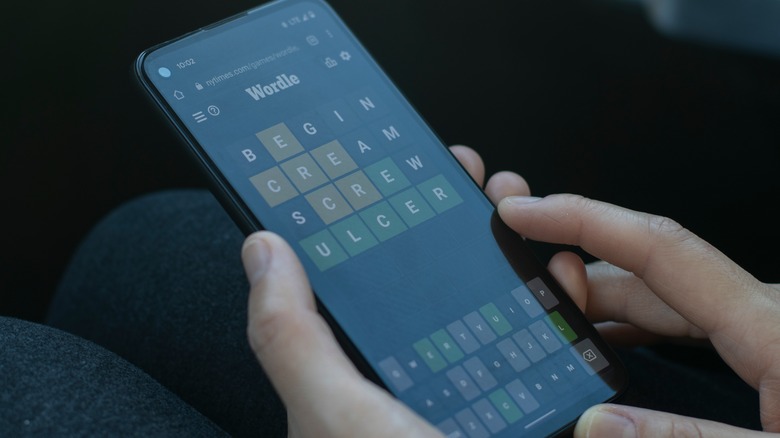 Tada Images/Shutterstock
"Wordle" all but took over the internet at the beginning of the year, with millions of people logging in to play the daily puzzle. Players all over the world have become obsessed with the game, hunting for the best starting words and trying to accrue as many tips and tricks as possible in order to solve the puzzles quickly. It's wild success can make it hard to believe the game was created by one person.
"Wordle" was created by Josh Wardle, a software engineer, product manager, and artist who currently works for Reddit. Wardle ran the game independently at first, but then sold it to the New York Times for a tidy seven-figure sum just a few weeks after it picked up in popularity. The Times put out a press release shortly after the announcement, stating that it purchased the game to help improve the offerings of its subscription service. This development had many fans concerned that the free game would quickly disappear behind a paywall, but luckily, it has remained free-to-play so far.
Wardle posted an update on his Twitter account shortly after the sale, stating that the game's surge in popularity had been overwhelming and that he feels that the NYT will be a good home for the game, as he feels the news outlet treats its players with respect. However, Wardle has recently come out with a new statement suggesting that his reasons for the sale may have been a little more complicated.
Wardle didn't want to deal with Wordle clones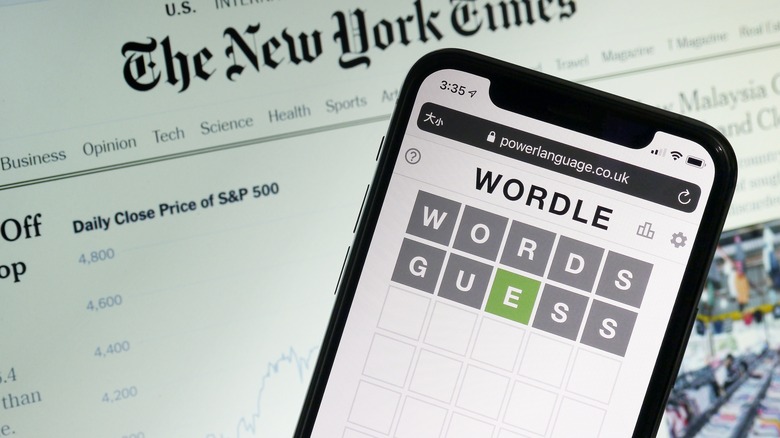 Gina Hsu/Shutterstock
While Wardle's earlier reasoning might have been a little vague, he got into more specifics in a recent interview with The Independent. He explained that a big part of the reason he didn't want to deal with managing the game was due to the numerous "Wordle" clones that had been popping up as it grew in popularity. "And so selling to the New York Times was a way for me to walk away from that," he stated. "I didn't want to be paying a lawyer to issue cease and desists on the game that I'm not making money from." 
He then went on to express that seeing all of the clones that were popping up made him feel as though there was a tremendous amount of pressure to act quickly. Since so many people were attempting to copy the game's format, he didn't know how much longer it would retain its value. He also expressed that the business side of running the game had never been something that interested him.
That doesn't mean Wardle doesn't occasionally question his decision to sell, of course. As he said in the interview, "if I find myself thinking about the what-ifs now... I have to remind myself of how I felt around that time, and I felt miserable." Players might not always like that the game is in someone else's hands, but for Wardle, unloading a major source of stress for a million dollar payday seems like the right choice.