Monument Valley 3: Will We Ever Get The Sequel?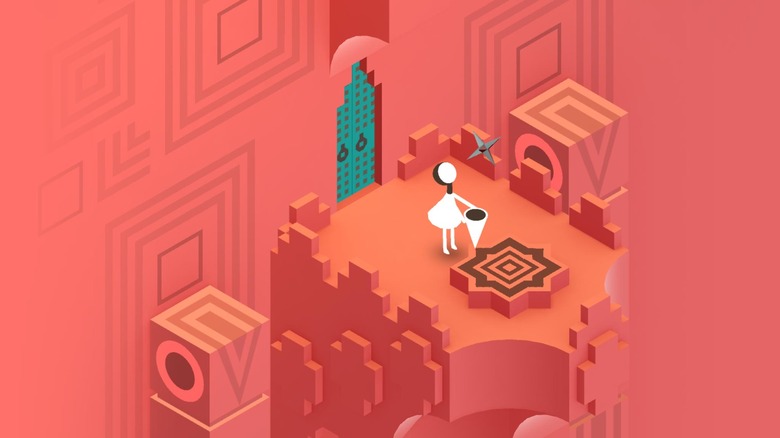 Ustwo Games
The "Monument Valley" duology has been a massively popular franchise for the self-publishing indie developer Ustwo Games. First released in 2014 and receiving a sequel, "Monument Valley 2," in 2017, these two mobile games have gone on to be downloaded over 80 million times. The series has also accumulated over $25 million in worldwide revenue, which is very impressive for a set of mobile games available for extremely low prices. It's become so big that a film adaptation of the game is currently in the works at Paramount.
Lost amid all this excitement, though, is the elusive "Monument Valley 3." Despite being announced by Ustwo back in 2019, the developer has been mum about the game since, raising questions as to whether this new entry will arrive anytime soon. With the popularity of the first two games, fans will have a lot to look forward to once "Monument Valley 3" is ready to release.
Current Status: Unknown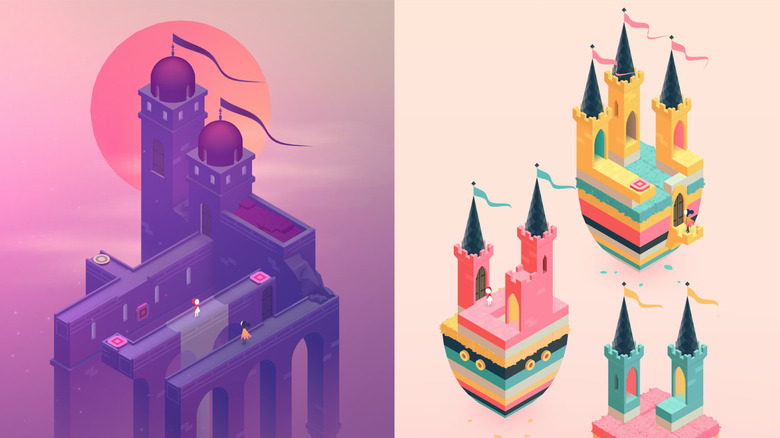 Ustwo Games
"Monument Valley 3" does exist in some form: in 2019, Ustwo Games announced through its Twitter that the team had begun development on "Monument Valley 3." The developer noted, however, that it had two other games in development and was hiring for a new game director, indicating that production was barely underway. Since then, the developer has been radio silent about the game, and recently opted to release an update to "Monument Valley 2" featuring a new chapter, "The Lost Forest."
With Ustwo Games expanding its portfolio and crafting games beyond the "Monument Valley" series, like "Assemble with Care," the team may simply be taking its time to ensure the third entry lives up to the first two. Game development is a long process, especially in recent years, and even a small game like "Monument Valley 3" will need time to cook before it's ready for gamers to play. Whether or not it makes it out at any point in 2022, though, "Monument Valley 3" should serve as another major success story for this budding franchise.