Kirby Just Earned A Grammy. Here's How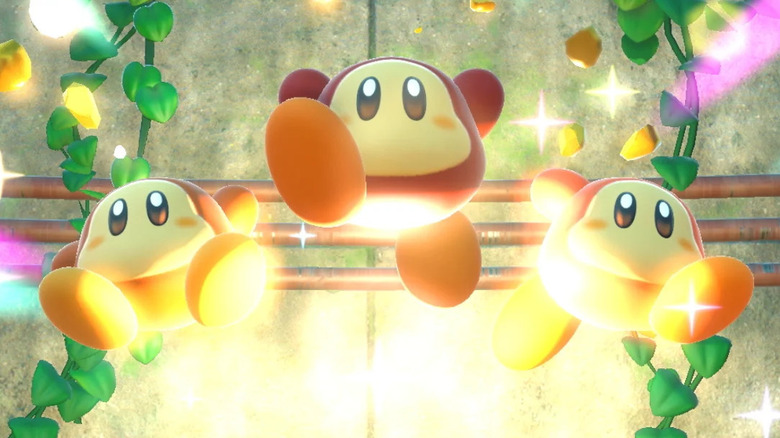 Nintendo
Kirby won a Grammy, but he didn't do it himself. The 8-Bit Big Band, a jazz and pop-focused orchestra based in New York City, won the award for "Best Arrangement – Instrumental or A Cappella" for its rendition of a song from the 1996 SNES title "Kirby Superstar," "Meta Knight's Revenge" featuring Button Masher. The band uploaded the cover to YouTube in February 2021. 
Charlie Rosen accepted the award, taking the time to thank his collaborators and the inspiration for the group's music. "I want to thank Nintendo and Jun Ishikawa for composing this song, my collaborator Jake Silverman for helping me arrange it, and the hundreds of musicians in New York and around the world who have contributed to every single 8-Bit Big Band Album... Thank you so much," he said. He then handed the mic to his partner, Silverman, who echoed his sentiments.
Rosen introduced the 8-Bit Big Band as a group created "in order to honor and celebrate the music of video games." The band has covered music from a variety of games, mostly older ones from series like "Super Mario," "Legend of Zelda, and "Earthbound." It also recently toured a couple of cities on the east coast and is set to perform in Boston on April 9. 
Kirby winning a Grammy is only the latest appearance of the pink puffball at the prestigious awards show. Here's some background on video games' emergence in the Grammys. 
A history of video games in the Grammys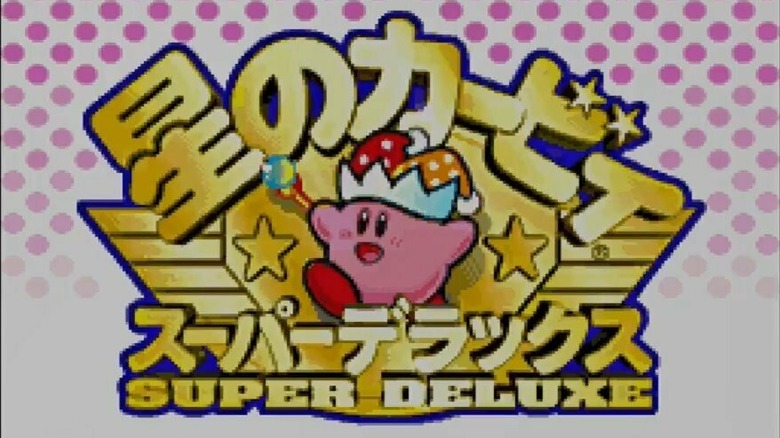 Nintendo
This isn't the first time a video game song earned a Grammy. "Baba Yetu," the theme song to "Civilization IV," was the first video game song to win a Grammy back in 2011. However, it won a different category than this year's Kirby arrangement: Best Instrumental Arrangement Accompanying Vocalists. The song proved helped prove to those outside the industry that video games are a viable art form, with beautiful music just like films or television.
After that, the soundtrack to indie game "Journey" became the first full video game soundtrack to be nominated for Best Score Soundtrack for Visual Media. It didn't win the Grammy, though its nomination soon after the first video game song to appear at the Grammys made an impact in the industry nonetheless. 
Kirby's Grammy win comes at the heels of Nintendo's latest Kirby game, "Kirby and The Forgotten Land." Critics especially praised the game's level design and ability variety, especially the new Mouthful Mode. While the game hasn't attracted attention for its soundtrack just yet, there's always next year's Grammys.