The New PS Plus Might Be Giving Fans What They Really Want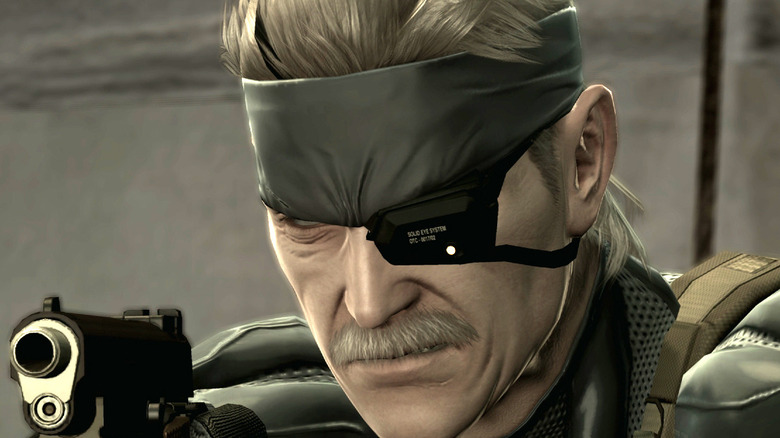 Konami
Just last week, Sony confirmed a long-overdue upgrade to its PS Plus subscription service. Sony is combining PS Plus with PS Now to create a new service that includes popular PlayStation 4 era games, like "Death Stranding" and "God of War," as well as hundreds of titles from previous PlayStation generations for one monthly price. This new and improved subscription service is undoubtedly Sony's way of competing with the incredibly successful Xbox Game Pass program, but many retro gamers were disappointed by a small but important detail that many missed.
Although Sony is giving subscribers access to an extensive catalogue of PlayStation, PlayStation 2, and PlayStation Portable games playable directly on the console (depending on your subscription tier), PlayStation 3 isn't getting the same treatment. PS3 games will not be downloadable for the PS5 and will instead be streamable through the cloud.
Streaming PS3 games via the cloud has been a feature available for years through a PS Now subscription. However, as noted by PSU, it requires a very strong internet connection, and even then, it can be unresponsive and laggy. But according to some insider sources, Sony may be looking into a way to emulate the PS3 on current generation hardware.
PS3 games directly on the PS5
On a recent episode of gaming news podcast "BG Decides," VentureBeat's Jeff Grubb mentioned some of his insider sources claim that Sony is working on properly emulating PS3 games on PS5. But he goes on to add "it may take some time." As noted by TheGamer, this could mean that PlayStation Premium may add the ability to natively play PS3 games in the future.
Unfortunately, Sony has not said why it didn't include a PS3 emulation or why we wont see a solution anytime. However, many believe it's likely due to the PS3's sophisticated cell processor. The PS3's cutting-edge processor featured a steep learning curve for programmers and made the PS3 a notoriously difficult system to work on.
Developers of third-party emulators have already experienced the pain of emulating the PS3 firsthand. Even the most powerful PCs struggle to harness the power of the PS3's cell processor, but there are a few games that have been painstakingly made compatible with emulators. Games like the "God of War Collection" and "Ratchet and Clank" are completely playable on the PC from start to finish. However, advanced PS3 titles like "Metal Gear Solid 4" have too many issues to see consistent performance on PC.
It will be interesting to see if Sony can make the emulation work, but it seems gamers will have to wait a while before they can experience their favorite PS3 games on current-gen hardware without streaming.