Return To Monkey Island - Everything We Know So Far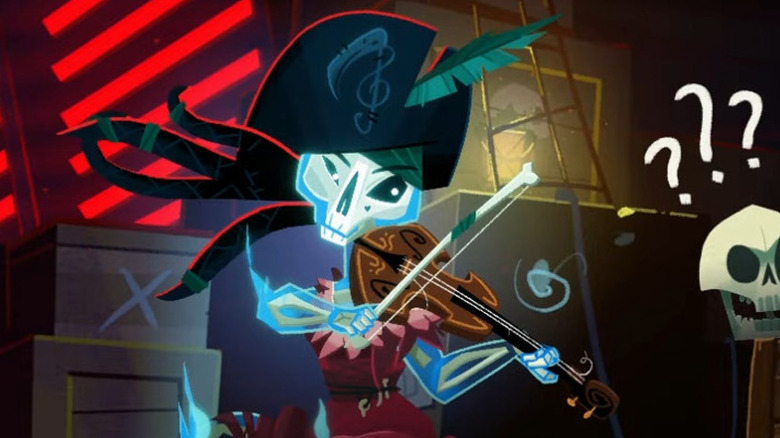 Devolver Digital
"Return to Monkey Island" resurrects the cult classic adventure franchise created by the now defunct team at LucasArts. Announced in early April 2022 as a project that original writer-director Ron Gilbert has secretly been working on for two years, this will be the first new entry in the franchise since 2009's "Tales of Monkey Island." It's a miracle to see the series make a comeback, especially after the closure of Disney Interactive, which purchased Lucasfilm and shuttered LucasArts in 2013. Since then, even Ron Gilbert has been unsure of how to re-aquire the IP, outside of forking over some serious cash to Disney.
Advertisement
While the company had a history of well-received graphic adventure entries, some iconic LucasArts games were commercial flops. Some of these titles received a cult following, but some gaming fans have argued that the early style of graphic adventure games that LucasArts revolutionized became redundant after Telltale Games revitalized the genre with titles like its "Walking Dead" series. Still, it's exciting to see a new return for the franchise, and "Return to Monkey Island" could spark a revitalization of the old-school formula.
What is the story of Return to Monkey Island?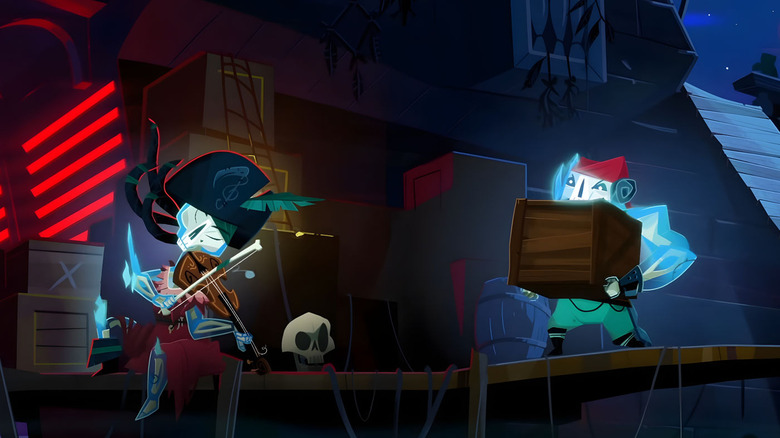 Devolver Digital
Early details on "Return to Monkey Island" have been scant. According to its official website, the game will be a collaboration between Devolver Digital and Lucasfilm Games, with original writer-director Ron Gilbert returning to create the game. As noted in the trailer for the game, original co-writer Dave Grossman, along with LucasArts composers Michael Land, Michael McConnell and Clint Bajakian, will also return to the project. Co-creator Tim Schafer does not appear to be making his return, however, presumably because he is currently busy running Double Fine, the Microsoft-owned creators of the "Psychonauts" series.
Advertisement
The only proper information we have about the game itself is that it's set to pick up immediately where "Monkey Island 2: LeChuck's Revenge" left off, according to Devolver Digital's announcement. No other details about the game have been confirmed, but it's worth remembering a 2013 blog post by Gilbert discussing what he would've liked to do with a new entry.
At the time, Gilbert noted that he want the game to ignore the events of every entry after "Monkey Island 2" – something that is coming true with this new entry – while making it a hardcore adventure game with no tutorials, hint systems, or modernizations of the formula. He also wanted features such as retro art on modern technology, a physical release, and a rebuilding of the original games' SCUMM engine.
Advertisement
When will Return to Monkey Island release?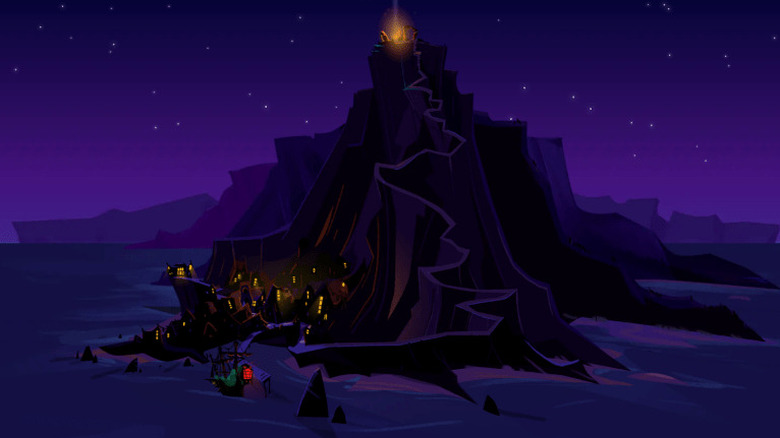 Devolver Digital
"Return to Monkey Island" does not have a confirmed release date. As the game has just been revealed, we can't say for sure when it will be ready to go. Even so, the game's official website confirms that it will be coming in 2022. Having been in development for two years already, it's exciting to know that the release is upon us and that it will hopefully be ready to go soon.
Advertisement
No platforms have been announced for the game, though given that "Monkey Island" is a point-and-click series with a long history on home computers, it's reasonable to assume it will release on PC once again. "Monkey Island" ports have also seen releases across Xbox, PlayStation and Nintendo platforms in the past, so this new entry may also be available across all console families. Regardless of where it's played, "Return to Monkey Island" should be a refreshing new entry in the cult adventure franchise.